It's a new year, which to myself and many others, has always meant a time of rebirth and renewal. An opportunity to reflect, recharge, reset, and repurpose. My very favourite thing at the beginning of the year is to reflect on the books I read and loved in the last year, as well as to get excited (and clear some shelf space) for the upcoming books I'm most excited for in the new year.
There are SO many exciting new releases in 2023, that I've created a personal Excel sheet to track them all. It was hard to narrow down my favourite, but I've compiled a list of 23 of MY most anticipated books that come out in early 2023. From coming-of-age stories, to spine-chilling thrillers, to lush fantasies, to thoughtful essay collections – there's gonna be something great for everyone this year!
Happy New Year, and happy reading!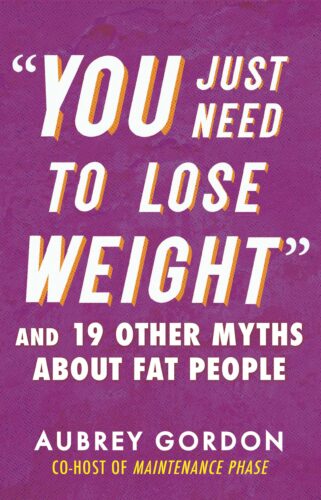 You Just Need to Lose Weight – Aubrey Gordon (January 10th)
Aubrey Gordon is the cohost of one of my favourite podcasts, Maintenance Phase, which does a great job of debunking the junk science behind health and wellness trends. This book equips readers with facts and figures, to help them reframe and counter myths about fatness, and help to dismantle anti-fat bias that's so often ingrained within us, and our society. It combats common myths, like "the BMI is an objective measure of size and health", "losing weight is easy", "fat people are unhealthy", and "we're in the middle of an obesity epidemic". Aubrey Gordon is smart and thoughtful in the ways she engages readers — I loved What We Don't Talk About When We Talk About Fat, and I can't wait to read this book.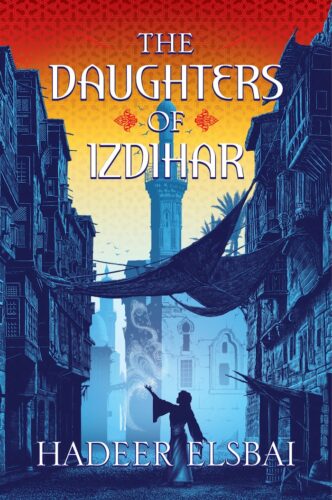 The Daughters of Izdihar – Hadeer Elsbai (January 10th)
I can't wait to read this debut fantasy, inspired by Egyptian mythology and history. The Daughters of Izdihar follows two young women — Nehal, a spoiled aristocrat used to getting what she wants, and Giorgina, a poor bookshop worker who is used to having nothing. The two may seem like opposites, but they discover that they have a lot more in common than they thought, particularly in their struggle for the rights of women, as well as their ability to fight for these rights, using forbidden elemental magic… As a lover of fantasy books, I've been really enjoying fantasy that's set in and inspired by a variety of cultures, and I can't wait to try something new from a debut voice that's getting a lot of buzz!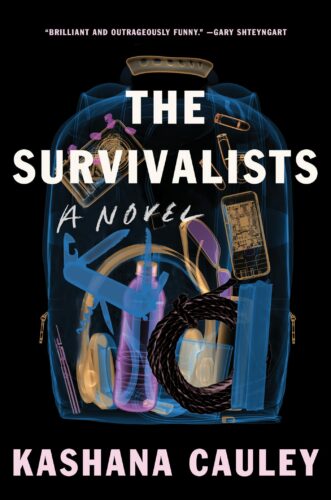 The Survivalists – Kashana Cauley (January 10th)
I can't wait to read this dark, witty and humorous story, from TV and comedy writer Kashana Cauley. The Survivalists is her latest novel, following Aretha, a single Black lawyer, who puts her career and her own personal moral code at risk when she moves in with her entrepreneur boyfriend, and his doomsday-prepping roommate. As her dreams of making partner start slipping away, she finds herself getting deeper and deeper into an underground world, full of illegal guns, selling weapons, and training for a doomsday that may be coming sooner than we think. This book sounds weird and wonderful, and I can't wait to dive in!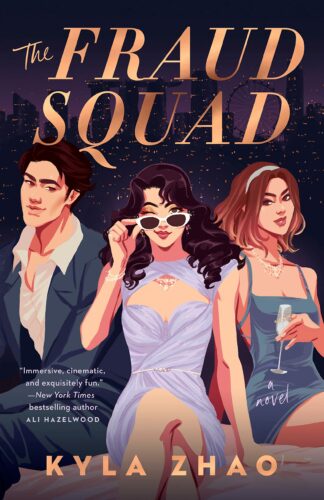 The Fraud Squad – Kyla Zhao (January 17th)
I am so excited to read Kyla Zhao's The Fraud Squad, a debut novel about a working-class woman who infiltrates Singapore's high society, in order to try to fulfill her dreams. Samantha Song has dreamt about writing for a high-society magazine, and she'd do anything to get there, including trying to impress the editor-in-chief of Singapore's poshest magazine. Her wealthy friends Anya and Timothy agree to help her make a name for herself on Singapore's socialite scene, but borrowed designer clothes and plus-one invitations to every glamorous event can only get her so far… and the deeper she gets, the more she worries about being exposed. This book was described to me as Crazy Rich Asians meets The Devil Wears Prada, and I cannot wait to read it.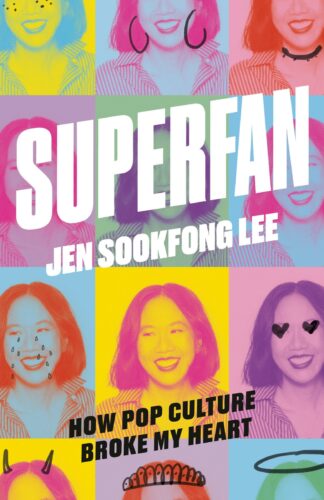 Superfan: How Pop Culture Broke My Heart – Jen Sookfong Lee (January 17th)
I've read some of Jen's writing before, so I know she's smart and talented, but this book sounds tailor-made for someone like me, who has spent so much of her life and upbringing entrenched in one popular culture fandom or another. Superfan is Sookfong Lee's memoir, told in a series of essays that uses her lifelong love affair with pop culture as the lens through which she explores her experiences with family, identity, grief, and the power of female range, as well as what it costs to resist the trap of being a "good Chinese girl". For most of her life, pop culture was an escape, but as she grew up, she began to realize the ways pop culture wasn't made for someone like her. From the long shadow cast by The Joy Luck Club, to the life lessons she learned from Rihanna, to the father-figure familiarity of Bob Ross, she weaves together key pop culture moments with stories of her own, as she carved her path through life, as an Asian woman, a single mother, and a writer.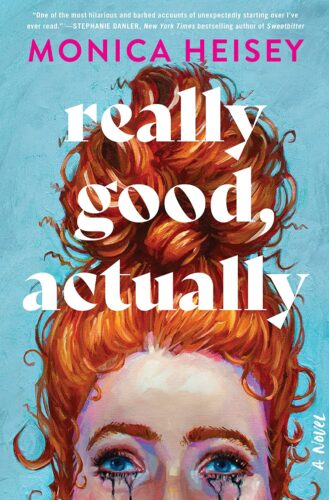 Really Good, Actually – Monica Heisey (January 17th)
Described as the millennial Nora Ephron, Monica Heisey's latest, Really Good, Actually, is hilarious, painful, and smart, following a young woman's messy search for joy and meaning after an unexpected breakup. Maggie is fine… She's doing really good, actually. Sure, she's broke, her graduate thesis is going nowhere, and Maggie is now a Surprisingly Young Divorcée™… Now, she has time to take up hobbies, and "get back out there", barrelling through single life, with the support of her tough-loving academic advisor, her newly divorced friend, Amy, and her group chat.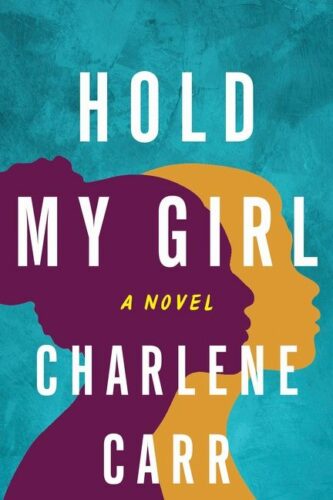 Hold My Girl – Charlene Carr (January 24th)
Charlene Carr's Hold My Girl is a powerful, heart-wrenching story about motherhood, loss, betrayal, and race. It follows two women whose eggs are switched during IVF. Katherine has been trying to conceive for seven years, and when she finally gives birth to Rose, via IVF, she's afraid that Rose isn't her daughter, because her pale skin doesn't match Katherine's own. Tess never got her happy ending — she did IVF alongside a group of hopeful mothers, including Katherine, but her daughter Hanna was stillborn. Now, she's divorced, broke, and stuck in a job that's below her skillset. Ten months later, they get a call from the fertility clinic, letting them know that the two women's eggs were switched. As Katherine's life starts to crumble around her, Tess feels a glimmer of hope. However, it will take a custody battle to decide who is going to become Rose's mother… one that will push both women to the brink.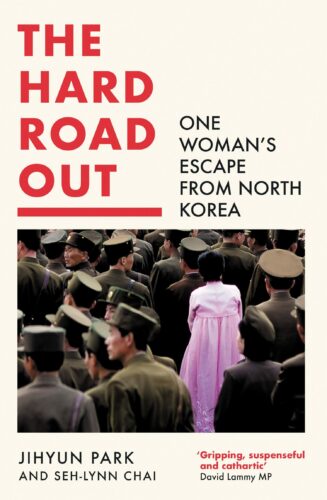 The Hard Road Out – Jihyun Park, Seh-lynn Chai (Translated by Sarah Baldwin) (January 31st)
I love a good memoir, and am especially looking forward to reading The Hard Road Out, the powerful and harrowing memoir about an asylum seeker from North Korea. Co-written with her South Korean compatriot Seh-lynn Chai, this is Jihyun Park's harrowing story of fleeing poverty, famine, and dictatorship in North Korea, not once, but twice. Now in her 50s, this book recounts Park's experiences, as she'd witnessed what most would consider a lifetime's worth of suffering by the time that she was 29. This book is an unflinching look into life in North Korea beyond popular media representation (which is largely centered around nuclear weapons and economic sanctions) and gives a thoughtful and human look at the people who live there. This book is a stark lesson in determination, perseverance, resilience, and the importance of asylum.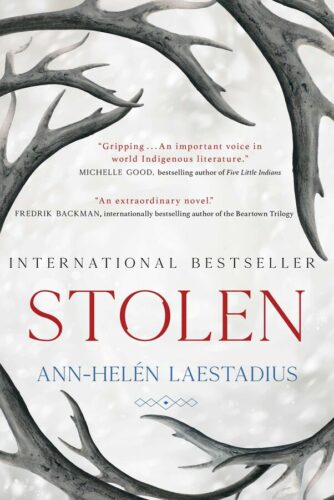 Stolen – Ann- Helén Laestadius (Translated by Rachel Willson-Broyles) (January 31st)
Stolen is part family saga, part coming-of-age novel, and part love song to our disappearing natural world. Set North of the Arctic Circle, in the land of the Sámi, Scandinavia's Indigenous people, this book follows nine-year-old Elsa, the daughter of Sámi reindeer herders. Her community is under constant threat — from the Swedish population, who don't always value their way of life; from the government who wants to take their land for mining, and from violent poachers, who slaughter their reindeer for sport, and to sell on the black market. One morning, she witnesses a man brutally killing her beloved reindeer calf — terrified for her life, and the lives of her loved ones, she remains silent. Ten years later, she's trying to claim a role for herself in her community, hostilities against the Sámi continue to escalate, and Elsa becomes the target of the man who killed her reindeer calf so many years ago. As tensions increase, so does the guilt, fear, and anger Elsa has been carrying since childhood, resulting in a powder keg of tension, ready to explode.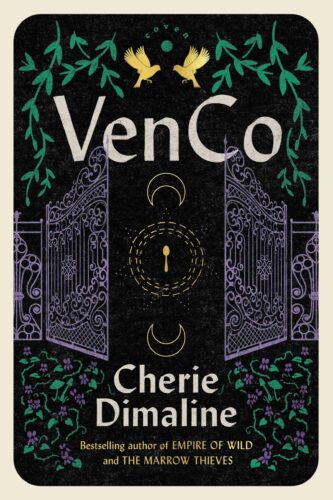 VenCo – Cherie Dimaline (February 7th)
Cherie Dimaline's next adult novel follows Lucky St. James, a Métis millennial woman, who lives with her grumpy and loving grandmother Stella, and learns that she will soon be evicted from their tiny Toronto apartment. Then, one night, something strange and irresistible calls out to Lucky, and she finds a silver spoon, etched with a crooked-nosed witch and the word SALEM, humming with an otherworldly energy. Meanwhile, hundreds of miles away, in Salem, Myrna Good, an employee at VenCo — a company fueled by vast resources and dark money — has been looking for Lucky. Lucky is familiar with the magic of her Indigenous ancestors, but has no idea that the spoon links her to VenCo and its network of witches in North America. Generations of witches have been waiting for centuries for the seven spoons to come together, in order to ignite a new era, restoring women to their rightful power. But with great power, comes great adversaries, in this case, Jay Christos — a roguish and deadly witch-hunter, as old as witchcraft itself.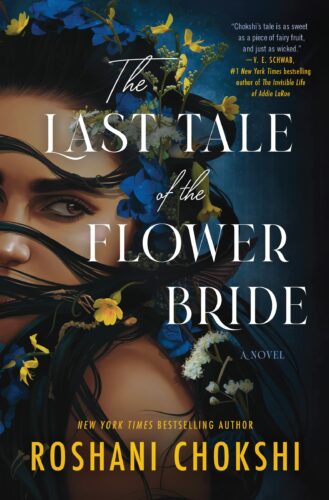 The Last Tale of the Flower Bride – Roshani Chokshi (February 14th)
Roshani Chokshi is a well-known name in the Young Adult book world, and I think her adult debut is going to take the adult fantasy world by storm. The Last Tale of the Flower Bride is a gothic-inspired story that's dark, dreamy, and enchanting. In this story, we learn the story of a man who believes in fairy tales and marries a beautiful, mysterious woman named Indigo. In exchange for her love, Indigo made her bridegroom promise that he would never pry into her past… but when she learns that her estranged aunt is dying, the couple is forced to return to her childhood home, The House of Dreams, and the bridegroom soon finds himself unable to resist the draw of Indigo's mysterious past. In this crumbling mansion is the shadow of Indigo's childhood friend, Azure, who mysteriously disappeared. As the house slowly reveals his wife's secrets, soon he's going to have to choose between fantasy and reality, even if doing so may destroy everything he loves.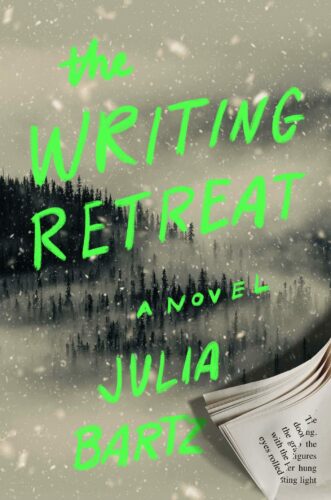 The Writing Retreat – Julia Bartz (February 21st)
I love a page-turning thriller, and The Writing Retreat sounds like it's going to deliver on its promise of suspense. In this story, we follow Alex, who has all but given up on her dreams of becoming a published author, when she receives a once-in-a-lifetime opportunity to attend an exclusive month-long writing retreat at the estate of feminist horror writing icon, Roza Vallo. Even knowing that Wren, her former best friend (and current rival) is going to be attending can't dampen her excitement. When the attendees arrive, Roza drops a bombshell — they must all write and complete an entire novel from scratch within the next month, and the author of the best one will receive a life-changing publishing deal. Determined to win this seemingly impossible contest, Alex buckles down to write, while trying to ignore the strange goings-on at the estate. From Roza's erratic behaviour, to the mansion's supposed haunting, to Wren's cruel mind-games, it gets harder and harder to ignore, and then suddenly, one of the writers vanishes during a snowstorm. Alex realizes that something incredibly sinister is afoot, and as the clock is running out, she is desperate to uncover the truth, and save herself.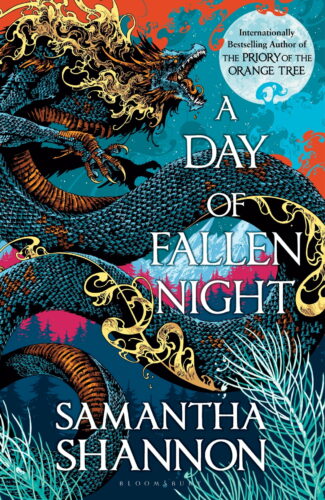 A Day of Fallen Night – Samantha Shannon (February 28th)
Dragons!!!! That's practically all I need in order to read a book – especially one with a cover as stunning as this one, but this book promises to deliver on a LOT more than just dragons. Samantha Shannon's latest is the prequel to her bestselling (and incredible) book – The Priory of the Orange Tree (which I like to describe as "what I wish Game of Thrones had been"). A Day of Fallen Night tells the story of Tunuva — a sister of the Priory, who has trained for decades in order to slay wyrms (dragons). But after the Nameless one, no more dragons have appeared, and the younger generation is starting to question the purpose of the Priory. Meanwhile, in the North, in the Queendom of Inys, Sabran the Ambitious has married the new King of Hróth, narrowly saving both realms from ruin, and now their daughter Glorian trails in their shadow, which is exactly where she wants to be. The dragons of the East have been slumbering for centuries, and Dumai has spent her entire life trying to wake them — now, someone from her mother's past is coming to upend everything she's known. When the Dreadmount erupts, it brings with it an age of violence and terror, and these women must find the strength to protect humanity from a devastating threat. This is a historical fantasy epic that will sweep readers away and into a world of magic, myth, and monsters.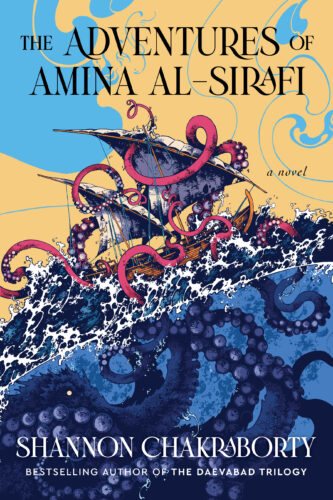 The Adventures of Amina Al-Sirafi – Shannon Chakraborty (February 28th)
Shannon Chakraborty is the bestselling author of The City of Brass, and this is the first book in a brand new trilogy, full of magic and mayhem on the high seas. The Adventures of Amina Al-Sirafi is a tale of pirates and sorcerers, forbidden artifacts and ancient mysteries, as well as one woman's quest to seize a final chance at glory, and create her own legend. Amina al-Sirafi should be content. After a scandalous and storied career as one of the Indian Ocean's most notorious pirates, she's survived plenty…from backstabbing rogues, to vengeful merchant princes, to several husbands, and a demon. She should be ready to retire peacefully with her family, into a life of motherhood, piety, and nothing that comes even close to the supernatural. But when she's offered a job no bandit could refuse, she jumps at the chance to have one last adventure with her crew, but the deeper she dives into this job, the clearer it becomes that the risk is higher than she expected. Is the chance to become a legend worth the price of her soul?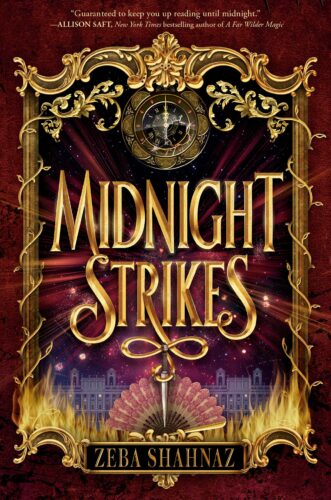 Midnight Strikes – Zeba Shahnaz (March 14th)
I can't wait to read this Young Adult fantasy debut, with a time-loop twist! Midnight Strikes follows seventeen-year-old AnaÏs, a provincial girl, who just wants tonight to end. She's an outsider at the kingdom's glittering anniversary ball, and has no desire to rub shoulders with the nation's most eligible (and pompous) bachelors, especially the notoriously roguish prince, Leo. But at the stroke of midnight, an explosion rips through the palace, killing everyone in its path, including her. The last thing she sees is fire, smoke, chaos, and death – and then, she wakes up in her bedroom, hours before the ball — the only one who remembers the attack. No one believes her warnings, even when it happens again, and again, and again. In order to escape this nightmarish time loop, she must take control of her own fate, and stop the attack before it happens…but within the kingdom's glittering facade is a dark underbelly of deceit and power, and solving this mystery is going to be harder than she thinks.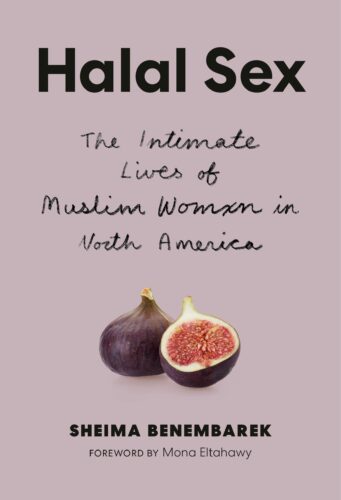 Halal Sex – Sheima Benembarek (March 21st)
Toronto-based reporter and writer Sheima Benembarek's debut, Halal Sex, is an unprecedented, tender, and thoughtful glimpse into the sex lives of six different female and gender-expansive Muslims living across Canada and the United States. Benembarek approaches and reflects upon each of the subjects, their stories, and their experiences with great empathy and understanding, allowing readers into their world, and to share in their perspectives without judgment or bias. Each chapter is short and engaging, and does a great job pulling us into these stories, as the subjects explore their sexualities, alongside their relationships with their faith, their families, and themselves. From a Niqabi woman in a polygynous marriage, to a non-binary trans Sugi, to a lesbian stand-up comic in an interfaith marriage, to a sex worker, to a woman navigating shame and Tinder, to a woman who is a virgin in her forties, struggling to set healthy boundaries. This is a frank and empathetic excavation and a feminist approach to the advancement of Muslim sexual education and pleasure.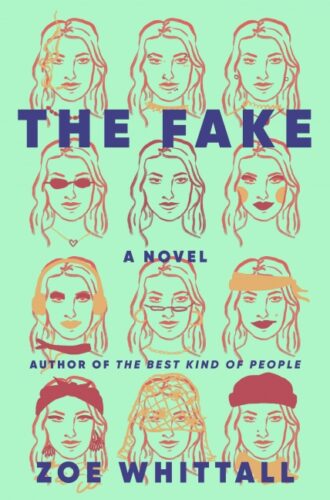 The Fake – Zoe Whittall (March 21st)
The Fake, Zoe Whittall's latest, is a smart and thoughtful contemporary story that follows three main characters. Shelby is grieving her wife, feeling more alone than ever, until she meets Cammie — a charismatic woman unafraid of what anyone else thinks, and whose own history of trauma draws Shelby close. When she's fired from her job, she admits she's in treatment for kidney cancer, and Shelby devotes all of her time to helping her. But Shelby's intuition tells her that there's more to Cammie than meets the eye, and things about Cammie's past just aren't adding up. Could the most real thing about Cammie be that she's actually a scam artist? Gibson is almost forty, fresh from a divorce, and deeply depressed…until he meets Cammie, and falls in love with her. Suddenly he's having the best sex of his life with a woman so attractive he's surprised she even looked at him twice, but his friends are wary of Cammie, and eventually he starts to become suspicious of her as well. When Shelby and Gibson find out that Cammie is a pathological liar, they must discover what it is they really want from her. They know Cammie lied to them…but how honest are they about their own characters?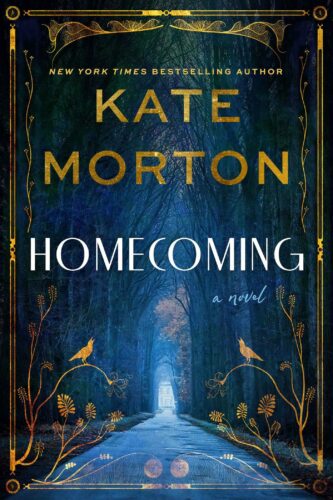 Homecoming – Kate Morton (April 4th)
I love a historical epic that spans generations, and Kate Morton is an author who has been recommended to me time and time again. Her latest, Homecoming, asks what we would do for those we love, and how we protect the lies we tell. It starts in Adelaide Hills, Australia, with the investigation of a shocking murder case. Sixty years later, Jess is a journalist, looking for a story. When her beloved grandmother suffers from a fall, she gets summoned back to Sydney. As she digs into the events leading to her grandmother's fall, she discovers a true crime book, chronicling the investigation, and finding a shocking connection between her own family and the infamous crime… one that was never resolved satisfactorily. For a journalist without a story, a cold case might be the best distraction she can find.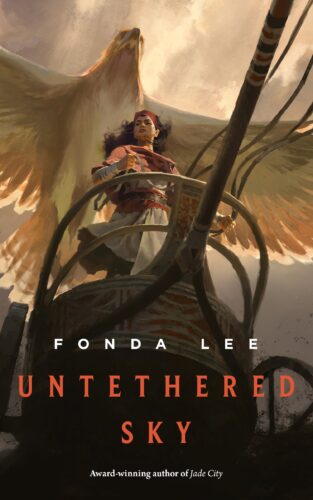 Untethered Sky – Fonda Lee (April 11th)
Untethered Sky is a new novella from award-winning author Fonda Lee. Ester's family was torn apart when a manticore killed her mother and baby brother. Now she's been left with nothing but her father's painful silence, as well as an overwhelming need to kill the monsters that took her family from her. Her path to revenge leads her to the King's Royal Mews, where the giant rocs of legend are flown by their brave and dedicated ruhkers, in order to hunt manticores. Ester finds purpose and acclaim, devoting herself to her new calling, as she is paired with her own fledgling roc named Zahra. Her calling demands absolute sacrifice, and a terrifying partnership with a creature that will never return her love. As she finds herself in the pursuit of obsession at all costs, she is drawn into the empire's most dangerous manticore hunt, as well as her own journey of perseverance and acceptance.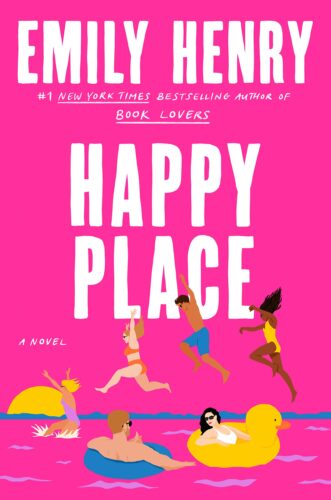 Happy Place – Emily Henry (April 25th)
Romcom queen Emily Henry is bringing us a new book this year, and I couldn't be happier. Happy Place follows Harriet and Wy, who have been the perfect couple since they met. So when they broke up six months ago, they decided not to tell their best friends. When they find themselves sharing the largest bedroom at the Maine cottage that has been their friend group's yearly getaway for the last decade, they find themselves lying through their teeth, and trying not to notice how desperately they still want each other… The cottage is for sale, and this is the last week they'll all have together at this place, so they don't want to break their friends' hearts. After years of being in love, how hard can it be to fake it, just for a week? Especially in front of the ones who know you best…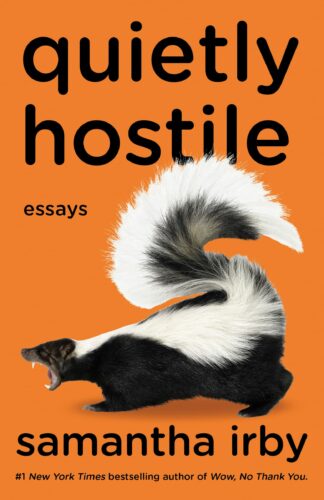 Quietly Hostile – Samantha Irby (May 16th)
The sharp, unapologetic, and hilarious Samantha Irby returns with a new essay collection, Quietly Hostile. This latest collection follows Irby as her career has taken her to new heights. Fielding calls with Hollywood job offers, and walking the red carpet with the iconic cast of Sex and the City, it feels like she's finally made it. But behind all that new-found glam, she's just trying to keep her life together, like she always had. Her diarrhea is back, her teeth are poisoning her from inside her mouth, she gets turned away from a restaurant for wearing ugly clothes, she goes to therapy, explores the power of crystals, gets healed with Reiki, and more. In her trademark charm, she makes light of herself, while taking us on a hilarious tour of the little details that paint a picture of her life. Irby's last book was a balm in the early days of the pandemic, and this new book might be the laugh-out-loud fun we all need, three years later.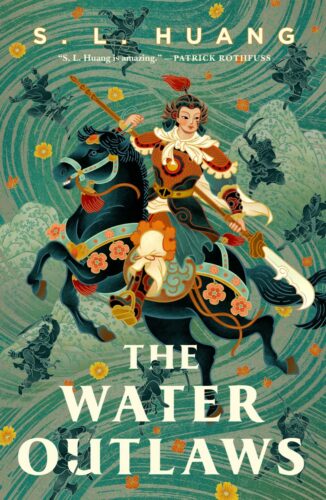 The Water Outlaws – S.L. Huang (June 20th)
The stunning cover was the first thing that drew me into this queer and compelling fantasy, and now The Water Outlaws is one of my most anticipated releases this year. Lin Chong is an expert arms instructor, training the Emperor's soldiers in weapons. Unlike her bolder friends, who often challenge the unequal hierarchies and values of their Imperial society, she believes in keeping her head down, and doing her job… that is, until a powerful man with a vendetta rips away her carefully-built life. Now disgraced, marked as a criminal, and on the run from an Imperial Marshall who would stop at nothing to see her dead, Lin Chong is recruited by the Bandits of Liangshan, outlaws on the margins of society, who proclaim a belief in justice, for women, for the downtrodden, and for enemies of the empire. However, they're also murderers, thieves, smugglers, and cutthroats. Apart — they fight and love like wild animals, but together, they could bring down an empire.
–
Ameema Saeed (@ameemabackwards) is a storyteller, a Capricorn, an avid bookworm, and a curator of very specific playlists, customized book recommendations, and cool earrings. She's the Books Editor for She Does the City, where she writes and curates bookish content, and book recommendations. She enjoys bad puns, good food, dancing, and talking about feelings. She writes about books, big feelings, unruly bodies, and her lived experiences, and hopes to write your next favourite book one day. When she's not reading books, she likes to talk about books (especially diverse books, and books by diverse authors) on her bookstagram: @ReadWithMeemz