A lot of people make a lot of money by making people feel bad about their bodies. So maybe let's not let them? It's time to let go of the idea that fat=bad. Ditch diet culture and fight against fatphobia to prevent further harm to fat people and protect your self worth. Here's what to listen to and read to develop a more body-inclusive outlook.
PODCASTS
Maintenance Phase with Michael Hobbes and Aubrey Gordon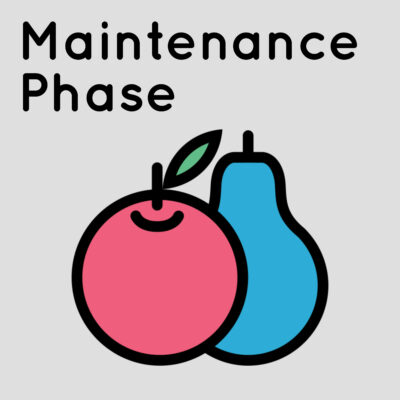 What it's all about: Wellness and weight loss—debunked and decoded.
Why you should listen: Each episode focuses on a fitness trend/diet/weight-loss method and points out all the ways that it is harmful or ridiculous. Thanks to the incredible on-air chemistry between Aubrey Gordon and Michael Hobbes and their insight into everything diet culture, the result is at times devastating and yet still frequently laugh-out-loud funny. Remember SnackWell's Cookies? Remember the horrifying anti-fat BS that is The Biggest Loser? Think of all the diets (ahem, Weight Watchers) that so many loved ones have tried. It's time to put the culture of anti-fat hate to rest and see all of it for what it really is: A harmful $192 billion industry that seeks to destroy women's self-worth for monetary gain.
Notable episodes: 'Anti-Fat Bias' is a must-listen. 'Is Being Fat Bad for You?' reframes the way we've been taught to view fatness. The 'Wellness to QAnon Pipeline' episode shares the surprising link between the wellness industry and far-right conspiracy theories.
Burnt Toast with Virginia Sole-Smith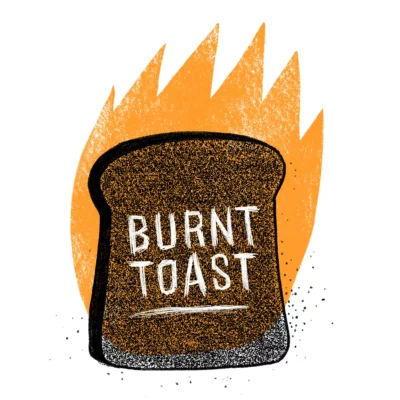 What it's all about: Weekly conversations about how we dismantle diet culture and fatphobia, especially through parenting, health and fashion. (But non-parents like it too!)
Why you should listen: Navigating diet culture as a parent is hard. But Virginia Sole-Smith, journalist and author of The Eating Instinct and the forthcoming Fat Talk, is here to help. Sole-Smith publishes a twice-weekly newsletter that is reader supported (meaning you won't get spammed with diet ads while you're there). ​​The newsletter is often short rants or researched explorations of how we relate to food, health, and our bodies. The podcast (which is both entertaining and educational) provides a space for deeper conversations about all the food and diet culture topics that are top of mind for parents (and still very relevant to non-parents).
Notable episodes: 'Stop apologizing for how you cook' is a favourite, and very freeing if you put a lot of pressure on yourself to make perfect family meals. 'The goal is not a kid who eats everything' is a must-listen for parents of picky eaters. And 'Getting the thin white momfluencer out of the room' is a refreshing talk about social media and its impact on us all.
Food Heaven with Jessica Jones and Wendy Lopez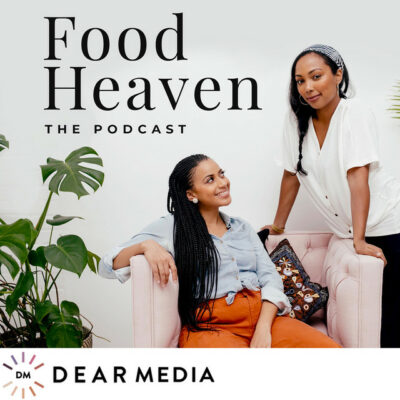 What it's all about: Join BFFs and registered dietitian nutritionists Wendy Lopez and Jessica Jones as they talk to different health and nutrition experts about how we can live healthier, more balanced lives.
Why you should listen: Each week they cover topics like health at every size, food and culture, intuitive eating, mental health, fatphobia and body acceptance. If you're looking for an inclusive path to wellness, this relatable duo can help you get there.
Notable episodes: Friends constantly talking about their WW points? You need 'How to Navigate People Who Constantly Use Triggering Diet Talk.' To examine anti-fatness on a deeper level, 'The Racial Origins of Fatphobia' is a necessary education.
Stand-alone podcast episodes to check out: Your body is not the problem with Dara Bergeron of Mom.Bod.Love on the Friendo podcast., It's okay to gain weight with Alex Light on the IWeigh podcast. What if doctors stopped weighing you (and your kids) on the Comfort Food podcast. What is Toxic Fitness Culture? on the Decolonizing Fitness podcast.
BOOKS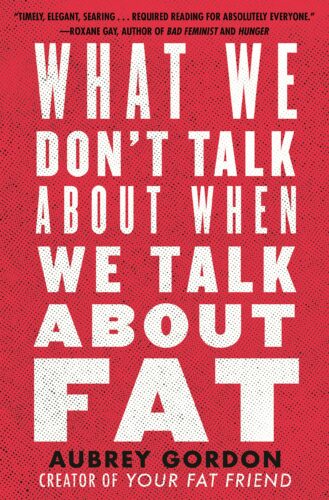 What would it take to collectively rethink our relationships to our bodies? This essay collection from Aubrey Gordon (@yrfatfriend on Twitter) is an education on the world of fat-shaming and anti-fatness that should be required reading for everyone. Gordon shines light on the everyday realities of living in a fat body: Being dismissed, dehumanized and belittled by other humans and by the institutions (like the healthcare industry) that are supposed to be supportive to everyone.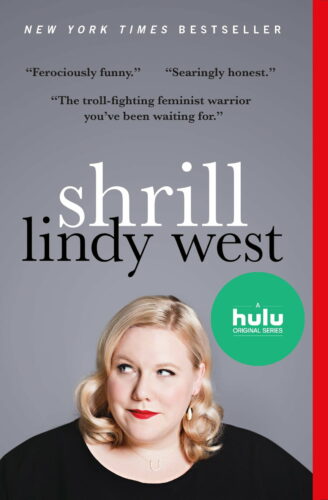 Lindy West writes about existing in a fat body in a world that is cruel to fat people—and maintaining her sense of humour despite it all. Her conversational tone makes it easy for readers to connect to her experience. Her honesty when recounting events from her life and her bravery in the face of internet trolls who are constantly threatening her is refreshing. You could open Shrill to any page and find a sentence worth quoting, like this one: "I don't want to have another fucking conversation with another fucking woman about what she's eating or not eating or regrets eating or pretends to not regret eating to mask the regret."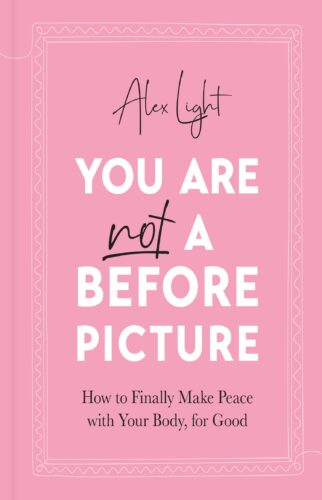 Alex Light has both a podcast (Should I Delete That?) that explores the nuance left out of conversations on social media and a popular Instagram account about body confidence and fighting against beauty standards. Her new book, You are Not a Before Picture, offers a relatable perspective and actionable advice for making peace with our bodies in a society that encourages us not to.
Stand-alone articles to check out: Smash the Wellness Industry via The New York Times. Diet Culture is Unhealthy—it's Also Immoral via The New York Times. In Obesity Research, Fatphobia is Always the X Factor via Scientific American.