For a girl who doesn't own a car, it's pretty sweet when one is delivered right to your front door. Ford Canada kindly leant me the super cute 2014 Ford Fiesta (the hot ruby red one) for 48 hours. Not only did my neighbours take note, "Hey Jen, cute new car! "(I wish,) but couriers dropping off Shedoesthecity swag were likewise interested,"Hey, is that the car that parks itself?" Let's just say that in a short period of time my little ride was turning heads; she definitely got noticed.
So, where did I go? Girl, where didn't I go. Vroom-vroom.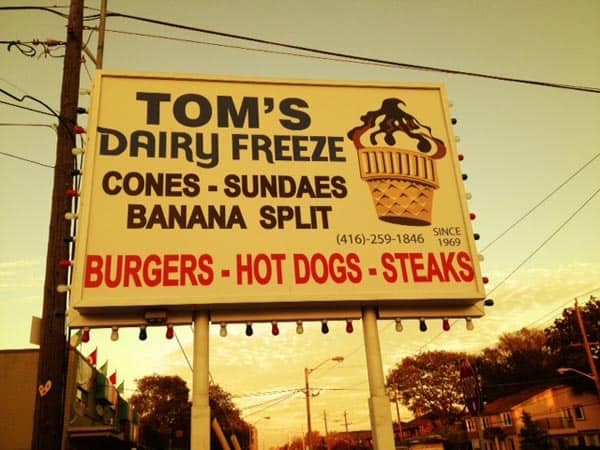 6:30 pm: Dinner at Tom's Dairy Freeze
I kicked off my 48 hours with a most satisfying date with myself. First, I went to Tom's Dairy Freeze on The Queensway for a cheeseburger and strawberry shake. Did you know this place has been open since 1969? It's legendary.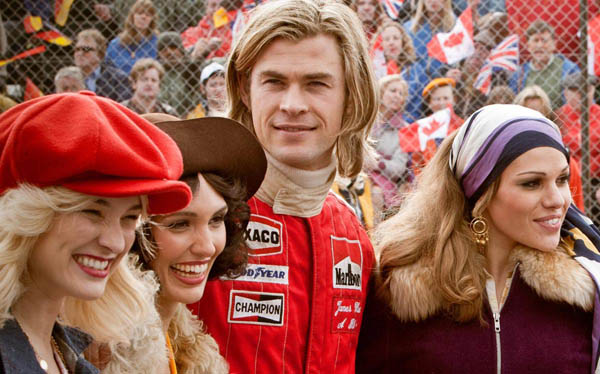 7:30 pm: RUSH at The Queensway Cinemas
Following my most satisfying diner dinner, I headed west to the Queensway Cinemas and settled in for Ron Howard's RUSH. Having grown up in a house where the constant hum of Formula 1 race cars permeated from the tele; watching this film was practically nostalgic.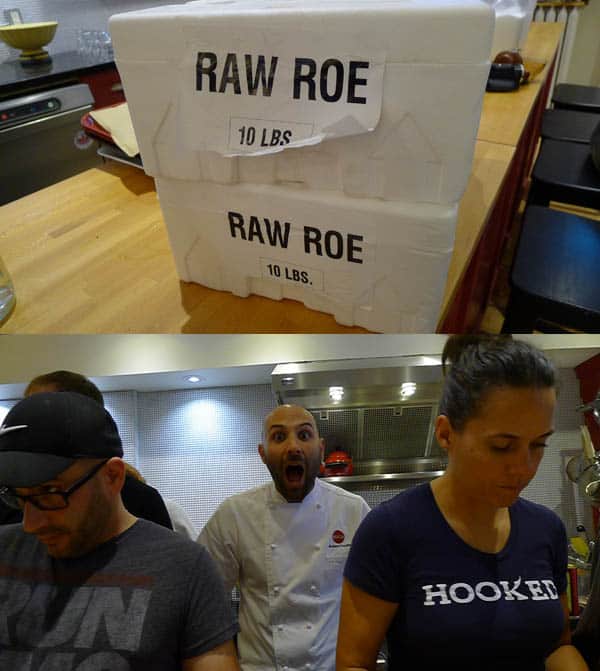 9:00 am: Caviar lessons at HOOKED in Leslieville
My boyfriend (Editor of Good Food Revolution) had an early morning event at Hooked on Queen St. East; he was learning how to make caviar with a dozen of Toronto's top chefs. Although I would have loved to have indulged, pregnant women aren't supposed to eat caviar 🙁 Instead, I went…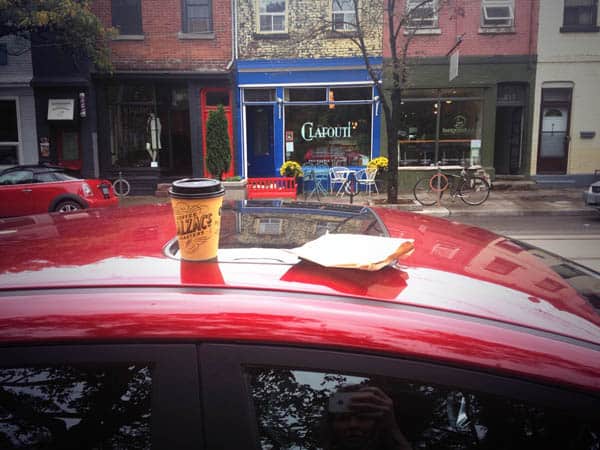 10:00 am: Croissants at Clafouti
They're the best in the city!
WORK WORK WORK WORK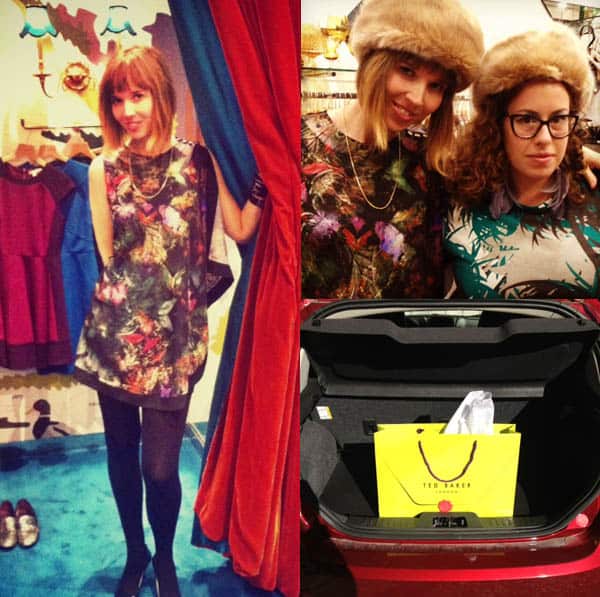 5:00 pm: Pack the car with Shedoesthecity girls and head to Yorkdale for Ted Baker shopping event!
I was delighted to play host for Ted Baker's fall shopping event. It was a fabulous evening where we played dress-up, enjoyed fancy refreshments, did some dance routines in the change room and shopped Ted's gorgeous FW13 collection. Duh. Check out the full photo gallery here. P.S. Like the dress I bought?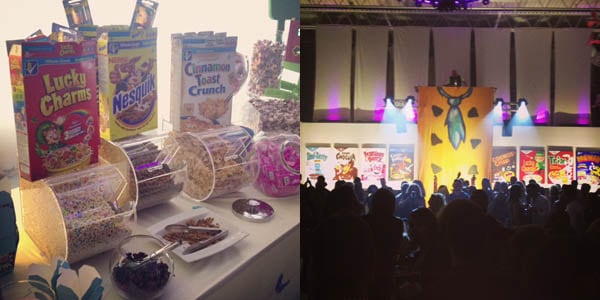 10 pm: Craziest art party EVER at Wilson and Dufferin!
When I received an invite to JessGo's Saturday Morning art show, I really had no idea to expect. I mean, who goes to an art party at Dufferin and Wilson? Everyone. Hundreds filled the 9000 square foot studio to check out hundreds of paintings and installations all inspired by 1980s cartoons and tv on Saturday mornings. We snacked on bowls of Fruit Loops and totally wished we had a spare grand to buy a giant Rainbow Brite painting. You gotta check the pics. It was NUTS.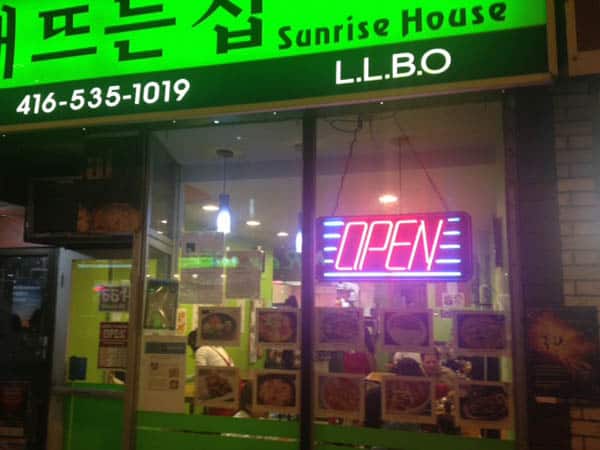 11 pm: Late night noodle soup in Little Korea
Exhausted from a busy day, we finished the night at a Bibimbop hot spot at Bloor and Christie. Fun times.
BED. WAKE UP. WORK WORK. WORK.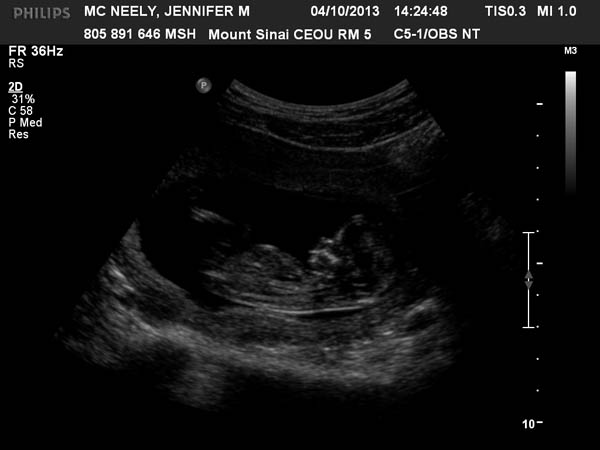 1 pm: My 3 month ultrasound at Mount Sinai Hospital
That's my baby! I heard the heartbeat! It took a while because I have a busy baby who likes to swim around and hide from the camera. But after being instructed to do three sets of stretches, we finally got the wee one to make an appearance. I laughed and shed a tear. Life is beautiful.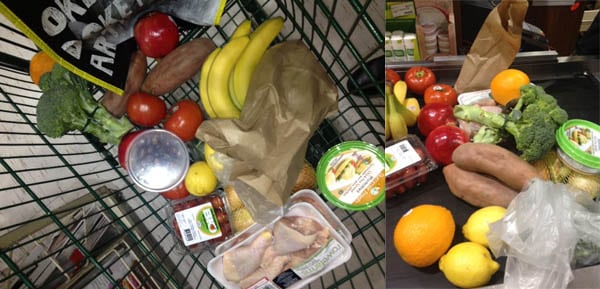 3 pm: Fiesta Farms for seriously healthy #fiestamoments
Burger, Fruit Loops, croissant: After 24 hours of not so healthy foods, I needed to stock my fridge full of fruits and veggies.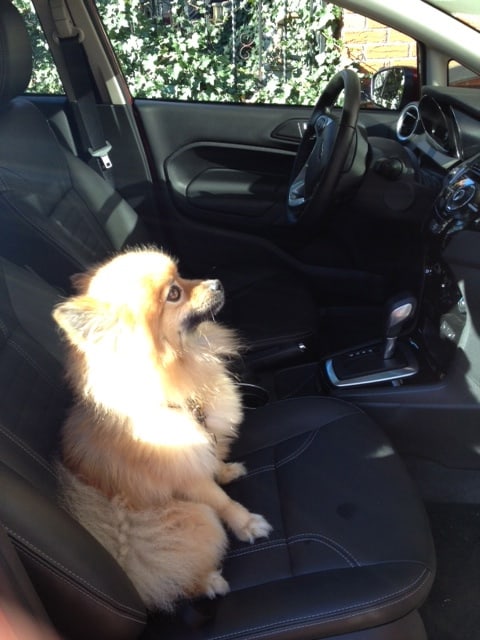 4 pm: Back at home! Rocky rides shotgun. 
While I was busy loading groceries in the front door, Rocky decided that he wanted to go for a spin too. Sorry Pup, this car is going back now!But WOW, what a busy and magical 48 hours it's been; I couldn't have done it all without the Ford Fiesta! Thank you for allowing me to hit so many events in such a zippy, cute car.