Romance novels are much maligned. Anti-feminist, they've been called. Light, unsophisticated "chick lit." It took me years to appreciate romance as a genre and even still, I was a little embarrassed about reading them.
But a lot has changed about romance writing. Feminism is being embraced by romance writers. Publishers are being pushed to print more diverse voices resulting in a "more diverse happily ever after."
For me, the pandemic meant I was looking for anything to distract and bring joy.
And there was contemporary fiction, waiting for me, with a happily-ever-after guaranteed at the end of every book. BIPOC and queer writers penning diverse stories featuring diverse experiences. And just darn good writing.
I wasn't the only one looking for something different in the pandemic. Contemporary fiction is having a moment. Penguin Random House shared that sales of romance novels in 2021 went up by 50% and this year, the first romance-only bookstore was launched in Canada.
Now that I'm a convert, I want to spread the good word about the joy of romance novels. If you're a skeptic, but curious to learn what all the fuss is about, here are my top 5 reads.
Hana Khan Carries On by Uzma Jalaluddin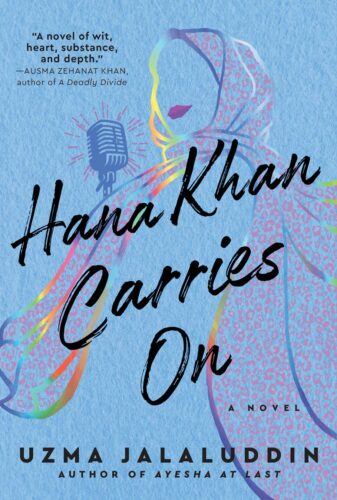 The second book by Toronto-based writer Uzma Jalaluddin, Hana Khan Carries On is a You've Got Mail premise, featuring two battling halal restaurants in Toronto's east end. It's a love story, a romcom, but also about family and identity and secrets and belonging.
It's such a fast and engaging read, but that's only because the writing and pacing are so good, not because the book is light or unserious. It addresses gentrification, the alt-right, workplace micro (and not so micro) aggressions while giving us such full and wonderfully drawn characters set in such a rich, thriving neighbourhood. Unsurprisingly, Mindy Kaling and Amazon are developing an adaptation of the book. Read it before it hits the screens!
Seven Days in June by Tia Williams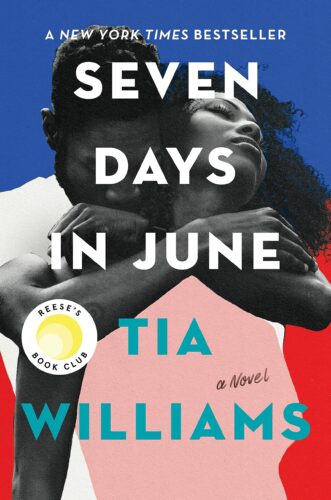 If you normally read more traditional literary fiction or coming-of-age stories, Seven Days in June is a great transition into romance books. Told from dual perspectives, Shane and Eva are writers who had an intense teenage romance and meet 15 years later.
This is a fast-paced, very steamy read with interesting, complex characters set in New York's Black literary world. It's rich with pop culture references, NYC settings, and powerful, thoughtful writing about trauma, chronic illness, alcohol use abuse, and healing.
While not a traditional romcom – lots of romance, not so much comedy – we still get a satisfying happily-ever-after and writing that is absorbing, richly layered, and so compelling.
Take a Hint, Dani Brown by Talia Hibbert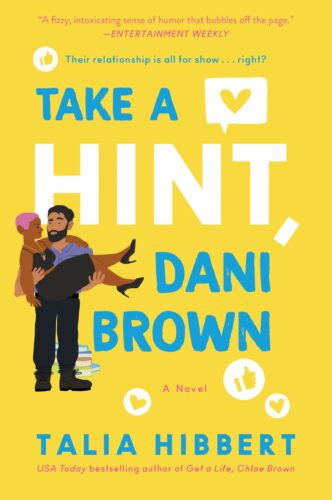 Talia Hibbert is a British romance writer who creates diverse stories with complex and deeply loveable characters. Take a Hint, Dani Brown is one of three books Hibbert has written about the Brown sisters. They're all a treat, but this one is especially good.
Dani is a work-obsessed academic looking for a friends-with-benefits arrangement to relieve stress. Zaf is a retired rugby player who could use the publicity of being connected with her after a video goes viral of his heroic rescue. So an agreement is reached, drama ensues, racy scenes unfold, and we get a lovely fake-dating-to-lovers book.
Just that alone would make this a fun read, a romp, but of course, there's more. Zaf is recovering from significant trauma, depression, and anxiety, and while Dani is body-confident and work-confident, she doesn't believe she is any good at romantic relationships so she shuns them and shuts herself off completely.
The banter between the characters is sharp, witty, and often very funny, and while there are heavy and hard themes, this is a story of Black joy.
Rosaline Palmer Takes the Cake by Alexis Hall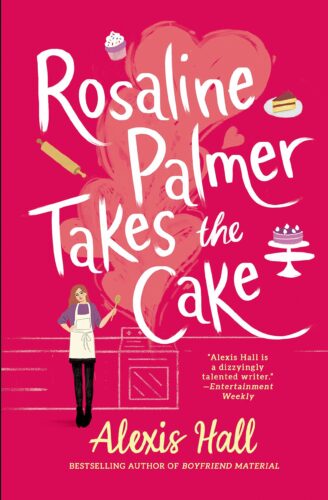 If you like baking shows like The Great British Bake Off, but aren't sure if you like romance books, here's your gateway read.
Rosaline is a single mom who thinks entering a televised baking contest will solve all her problems of a stalled career and a complicated dependence on her parents. She is flanked by her precocious daughter, ex-girlfriend turned best friend, and a cast of characters from the television show that make this read feel as warm and cozy as a good movie.
The dialogue is laugh-out-loud funny, and the characters go through some profound changes and learning.
Anatomy: A Love Story by Dana Schwartz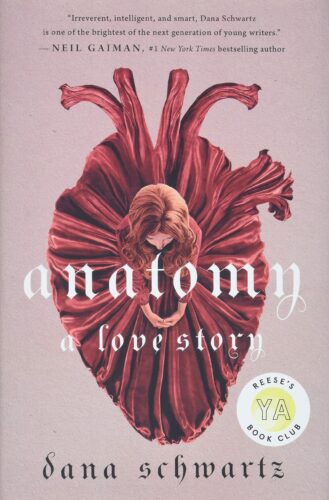 If you like YA books, a bit of the occult, and historical fiction, Anatomy: A Love Story by Dana Schwartz is a perfect gentle entry into the romance genre.
It's part gothic love story, part medical drama, and a little bit of mystery. It's moody and sweet and insightful, like Downton Abbey meets The Secret Garden meets Interview with a Vampire. It was a delight and I would have happily spent many more hours with Hazel and Jack and the darkness of 1800s Edinburgh.
Honourable Mention: everything by Jasmine Guillory
And once you're hooked on romance, you'll have half a dozen delightful Jasmine Guillory books waiting for you.
Jasmine Guillory is a queen of romcoms and is the writer who really made me fall in love with contemporary romance. All of her books feature active, enthusiastic consent throughout. Her characters have complexity and nuance and jobs they care about and are good at. Her leads are often Black or people of colour who talk about their experiences with systemic racism and how it features in their relationships. Each of her books is like a warm hug (or something more…) and they are a gift to yourself to tuck into.
What are your favourite romance novels? What book turned you into a lover of them? If you were iffy on romance, are you sold yet? I would love to hear from you!