In search of some fun for the Family Day long weekend? Whether you're looking for arts and crafts, movies, or outdoor activities, here are six things you can do in Toronto that will have the whole family entertained.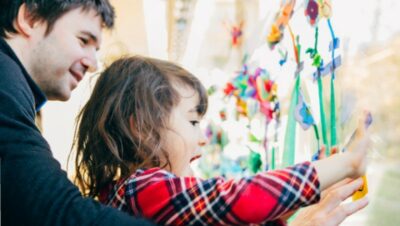 A Creative Weekend at the AGO
The AGO has an exciting lineup of storytelling, artmaking and screening events from Feb 17-20, perfect for creative time with the whole family. Dance along at author Valene Campbell's Read Aloud performances, or take some fun family pictures at the pop-up photo studio, complete with take-home Polaroids! Explore art carts, take a family-friendly gallery tour and try out some hands-on creative activities. See their full schedule here.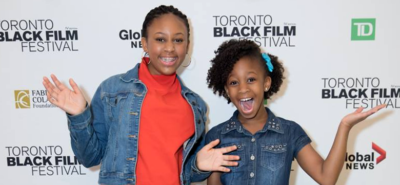 Family Day at the Toronto Black Film Festival
Enjoy a Family Day celebration at the Toronto Black Film Festival, with a day full of creative activities for children ages 4-12 to enjoy. The storytelling event Sunny's Quest features first-person stories told by Black Canadian children, showcasing unique perspectives on their day-to-day hobbies, talents, and heritage. Also screening will be adventure film Jim Button and the Wild 13, as well as a series of kids short films. For some hands-on fun, check out the arts and crafts workshops and Afro-Caribbean dance lesson. More on the featured events.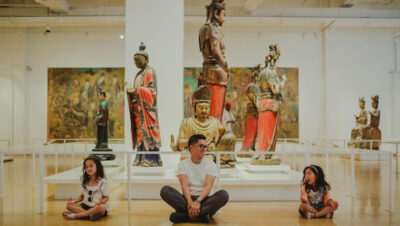 Design & the Environment at the ROM
The ROM is welcoming visitors of all ages this Family Day weekend for activities inspired by their current design exhibition, Canadian Modern. A bunch of free activities are included with admission this weekend, with a focus on design, nature and wildlife. Design everyday objects using the environment as inspiration, or brainstorm creative solutions for keeping wildlife safe. Or, hike the ROM— see the rest of the museum with themed trails for an active adventure. More info.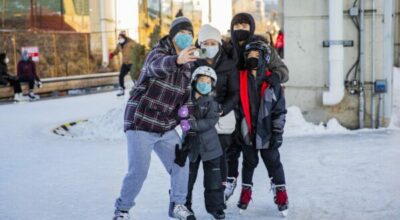 Retro Skate Party at the Bentway
A nostalgia-filled event is coming to the Bentway on Feb 19 and 20. Skate along The Bentway's outdoor ice trail, and watch as local graffiti artists Elicser Elliott, Jieun Kim and Nick Sweetman create original pieces on-site! Complete with giveaways, interactive tech activities and photo booths, make some memories with your family at this retro ice disco. More info.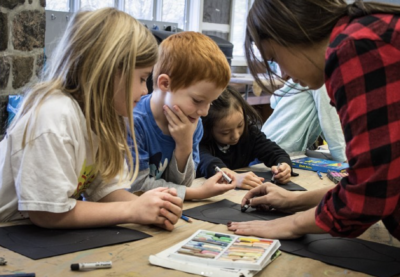 Tell a Family Tale, Sing a Family Tune at the McMichael Gallery
The McMichael Gallery is celebrating storytelling this Family Day, with activities that invite visitors to explore their own stories through music, art and theatre. On Feb 20, drop by for a day of art activities and workshops for ages 5-12, including a storytelling circle, drama and music workshop, and an art drop-in inspired by family history. At 1:30pm, sit back for a performance of The Elves, A Shoemaker and his Wife, a modern reimagining of the classic Brothers Grimm tale with a "puppety" twist. And take time to hike the trails of their sprawling breathtaking estate. More info.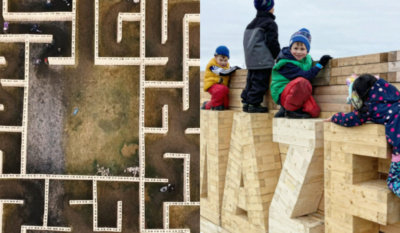 Winter Fun at Evergreen Brick Works
For an active, outdoor weekend with the family, head to Evergreen Brick Works. Their Giant Maze pop-up will be open all three days — you can get lost in the twists and turns of a giant, winter-themed maze, and once you find your way out, enjoy outdoor fire pits, train rides, food vendors, games, music and more. While you're there, Evergreen Brick Works offers free public skating and hands-on outdoor play at the Children's Garden. More info.