This week in Toronto, have a laugh, get outside, visit an art exhibit and check out a film festival celebrating Black culture.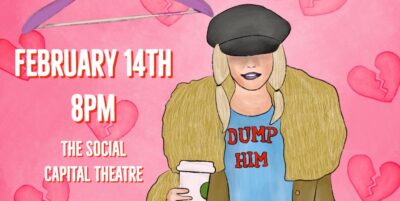 Dump Him Comedy Show – February 14
Inspired by Britney Spears' iconic "Dump Him" t-shirt, this comedy show is about all things heartbreak and rejection. Toronto comedian and TV writer Allie Pearse will headline this show at Socap Comedy Theatre on Valentine's Day, with sets from Allie Moore, Demi Ellis, Giuseppina Fazio, Isabel Zed Tee, Hannah Veldhoen, Freddy Jan and Sebastian Fazio. This is the perfect show to celebrate singlehood. Get your tickets.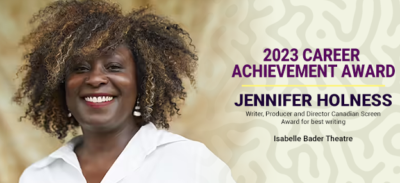 Toronto Black Film Festival — February 15-20
This week, the Toronto Black Film Festival returns with a lineup of bold and innovative films, with a focus on authentic stories about Black communities and experiences. The festival opens on Feb 15 with a screening of the film Lovely Jackson, and the presentation of the 2023 Career Achievement Award to writer, producer, and director Jennifer Holness—the first Black woman in Canada to win a Canadian Screen Award for best writing. TBFF runs in-person and online from February 15-20, with a diverse selection of 125 films from 20 countries! See the full festival schedule here.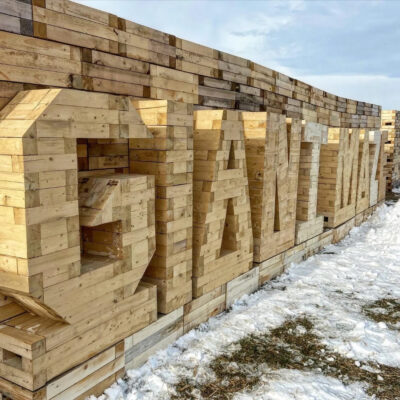 Giant Maze at Evergreen Brickworks — Feb 18-20
This long weekend, get lost in the twists and turns of a giant, winter-themed maze at Evergreen Brick Works. The 14,000 sq. ft. maze, made entirely from reusable wood, is the largest structure of its kind in Canada—it will be set up for you to roam every weekend until March 19. There's a ton of other winter activities for the whole family to do while you're there, like skating through snow-covered gardens, roasting marshmallows at the outdoor fire pits, train rides, food vendors, games, music and more. Or take in some natural beauty and enjoy a peaceful hike along the trails. More info.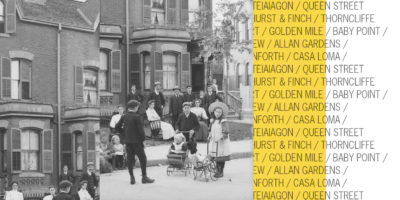 Ten of Toronto Exhibit at Myseum
Toronto is sometimes called a "city of neighbourhoods" — but what do neighbourhoods mean to you? At this free Myseum exhibit, explore the histories of 10 distinct Toronto neighbourhoods: Queen Street West, Casa Loma, Danforth, Allan Gardens, Golden Mile, Baby Point, Thorncliffe Park, Teiaiagon, Earlscourt, Downsview and Little Manila. The stories and history shared encourage visitors to reflect on forces like geography, economy, immigration, finance, urban development, culture and inequality that have shaped the city's neighbourhoods into what we know them as today. More info.
Xie Rong: Cut Piece
Celebrate Yoko Ono's 90th birthday on February 18 with this restaging of her provocative 1964 performance Cut Piece. Emerging artist Xie Rong's performance pays tribute to this iconic feminist artwork. The piece centres vulnerability in a way that ultimately reveals how easily people become complicit in perpetrating acts of violence. See it now at The Image Centre until April 1—along with the gallery's Winter 2023 exhibits, including Mary Ellen Mark: Ward 81.