We first met Allie Pearse when she invited us to be part of Slut Parade, an all-women comedy show that she was hosting. It was an instant yes—obviously. Pearse is one of our favourite Toronto standup comedians, and she's also one helluva writer, who's written the hilarious plot lines and characters in hit show Letterkenny for many years. Pearse is also a staff writer for the 2022 Just For Laughs Gala, writing bits for big names like Chelsea Handler, Patton Oswalt, Jo Koy, and Russell Peters. Wow.
Last month, Pearse was selected for the Just For Laughs New Faces: Canada Showcase in Montreal, and in September she'll be co-headlining shows at Just For Laughs Toronto. Allie Pearse gets around, and wherever she goes, accolades follow.
We caught up with the endlessly clever writer and comedian to ask her about her formative years, her teenage obsessions, and the best career advice she's received.
What's something peculiar you did as a child?
I used to do this cute (annoying) thing where I would stand outside the bathroom anytime someone went in and as soon as they came out I would ask them if they washed their hands. Pandemic prediction vibes.
What were your favourite TV shows growing up?
Cold Case Files. Which, for some reason, I found comforting and calming. However, it is the reason I triple-check my door is locked before going to bed.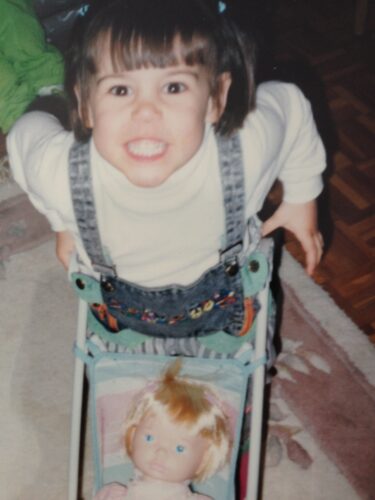 Was there a character in those shows that you strongly identified with? Or maybe a character from a book?
Yes, I always enter a room yelling "I'm Detective Pearse and you're under arrest".
What's a defining moment from your youth?
I broke my elbow and didn't want to go to the hospital because I thought we had to pay to see a doctor. That's when my mom explained universal healthcare to me. After that I was skateboarding blindfolded and juggling knives for fun.
Who's the first comedian you took notice of?
I know this is corny as hell but it's the comedians I watched in Toronto when I was starting out. To this day, I learn more from my peers and their growth than I do seeing something polished on Netflix.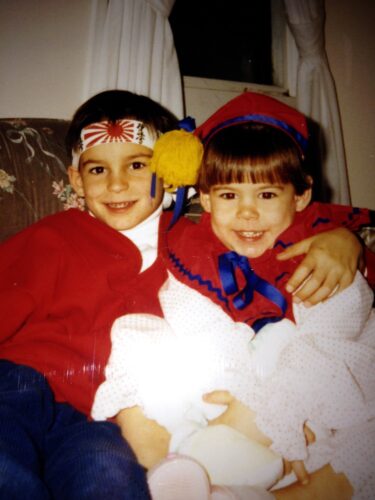 What have you been enjoying lately in Toronto?
Bakerbots ice cream & late-night walks with my pup.
What have you read or watched lately that made you go "WOW!"
I recently read and loved Pete Holmes' Comedy Sex God. It's a beautiful and insightful non-fiction book that explores some great facets of the standup world and expanding your perspective on spirituality. Also, Severance by Ling Ma really stuck with me.
What posters hung on the wall of your teenage bedroom?
A HUGE Kurt Cobain poster. Mostly because I wanted attention and wanted my brother to think I was cool. I don't even know if he liked Nirvana, I just assumed it was angsty enough that it would spark a conversation. It didn't.
Got any podcast recommendations?
I am unfortunately one of the many predictable women who mostly listens to true crime but I also love any podcast episode where Michael Pollan is being interviewed. He's a brilliant investigative journalist who has changed the course of my life more than once.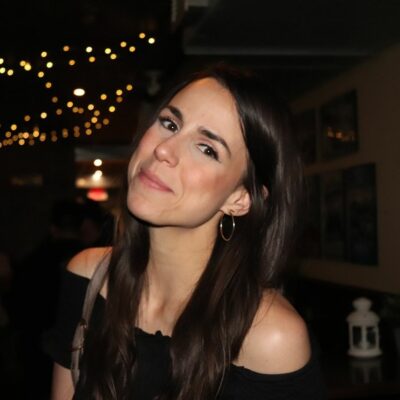 What has the algorithm been feeding you lately?
Ads for Plan B, couples therapy and vegan lifestyle tips. Basically anything I talk about onstage because our phones are ALWAYS LISTENING.
How would you describe your very first set as a stand-up comedian? What do you remember from that night?
My first set was a very inaccurate standup experience because it was SO supportive. I took a class at Second City and this was the graduation show. It was all friends and family who wanted us to succeed. I had a rude awakening at my first open mic later.
What career advice helped you to keep going? Or has always served you well?
Early on in standup, I was told to write every day and do as many sets as possible no matter how bad the show might be. This was hugely helpful for me and I believe for anyone who is starting out.
Switching gears: what does breakfast look like?
Coffee before anything. Chia pudding with homemade almond milk (yes, I'm that person), berries, nuts & seeds, homemade coconut yogurt (yes, my boyfriend is that person) and hemp hearts.
What skill would you like to work on?
In terms of standup, I want to be able to live in the silence without rushing to another joke. Moments of stillness can help build momentum and it's something I've never allowed myself to explore.
Where would you like to travel next?
I'd like to get to know New York City, Los Angeles and London (the cool one) in an attempt to figure out where I might eventually like to live next. These are all places I've been to but I think the lens I would see the cities through would be quite different now.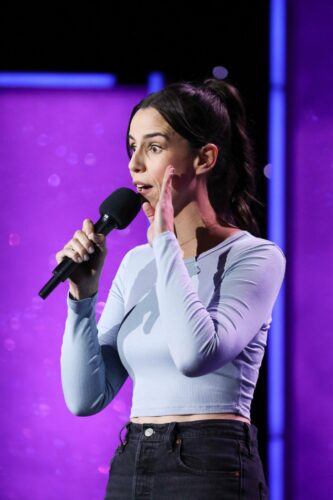 What is always funny to you?
Googly eyes, for some reason. Especially if someone puts them on a poster or a subway ad.
Fellow comedians you'd like to give a shout out to? Maybe some local talent that has inspired you along the way?
Olivia Stadler is an absolute force. I'm lucky enough to co-write on Letterkenny with her and I'm even luckier that she's one of my dear pals. Her work ethic is unmatched and her comedic voice is so incredibly funny and specific. Toronto is chock full of some of the best talent I've ever seen. I feel so lucky to have grown as a comic here.
Pet peeve you'd like to share?
I wish I could think of something clever but nothing seems to bother me more than being interrupted. It makes me want to scream.
Last place you ordered food from, or ate at?
My best friend, Michael Musi, is not only a very talented actor and writer he's also an incredible chef. He made me a Turkish feast the other night and I'm still thinking about it.
What's a show or movie that always makes you laugh?
The movie Clue. If you know, you know. It has a huge cult following for a reason, it's so funny.
Best part about JFL?
Finding out how tall or short everyone is in real life.
We think you should go see Allie Pearse live at Just For Laughs next month. Tickets are now on sale.