Want a summer getaway but can't quiiiiite afford a ticket to Hawaii? Love to travel but don't love jet lag? Bought a stripey top and just dyiiiiiing to practice your French? GET THEE TO MONTREAL. I recently spent a few days in our country's most Euro city as a guest of the St Ambroise Montreal Fringe Festival, taking in hilarious comedy and moving theatre and even some mind-blowing dance/puppetry, and came away wishing I had weeks to spend in Quebec's worst kept secret. Here are six reasons I'm desperate to go back and you should be too:
1) Getting there is half the fun
Going with friends? Make a playlist, assemble snacks, and pile in someone's mom's Accord for a classic road trip. Fancy lovers' trip? Splurge on a flight and pretend you're headed to Paris with your honey. Going it solo? A contemplative train journey through lush, green country and beautiful blue lake views is just what the doctor ordered. All paths lead to Montreal.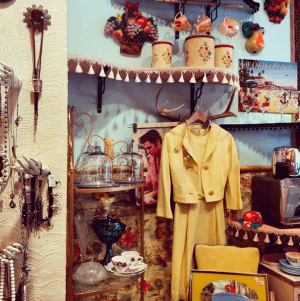 2) Feel good about shopping til you drop
Vintage and secondhand and independent designers, oh my! Along with the incredible furniture shops listed above, Montreal (and St. Laurent, in particular) is just brimming with places to drop some cash on some incredible new duds.
3) Poutine (and cuisine)
And I guess other food too. Montreal's food and drink scene is varied and vibrant, and there's tons to taste. Just don't fill up so hard you can't end the night with a messy delicious poutine. It's a classic for a raison.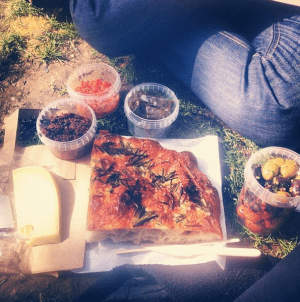 4) La Culture
Even aside from the charming, bustling Fringe Fest—the grand opening to Fringe season across the country—I couldn't take a step in Montreal without running into a gallery, performance space, or indeed full-on performance, taking place in the street or one of the city's many gorgeous parks. The Fringe Fest wraps this weekend, so unless this article inspires a last-minute MAD DASH to Union Station you'll have to wait til next June, but the spirit of the Fringe stays alive with the city's many other cultural events throughout the year. Tam Tams, anyone?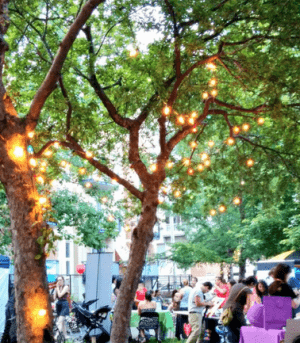 5) Perfect home furnishings AHOY
I left Montreal with dreams of beautiful walkups, beautifully decorated dancing in my head. No wonder all the cafes and bars looked so perfect—adorable new and midcentury vintage furnishings are being sold on every damn corner! HELP ME, MONTREAL. MY APARTMENT NEEDS YOU.
6) It's cheap as frites
You know how your Montreal friends' rent is so cheap it makes your Toronto head want to burst? Go visit those Montreal friends and do it on the cheaaaap. Grab a seat sale on VIA (see reason 2) and head up with a few friends to stay in palaces like these for under $25 each per night.
What are you waiting for? GO TO MONTREAL!!!
For further suggestions re: brunch, bagels, and secret swimming pools, check out orig. guide to Montreal, here.