There are numerous reasons why we think you'll be happy that you signed up for the Divas® Half Marathon or 5K, but here are six that that really flicked our switch. SIX WEEKS UNTIL THE RACE! JUST DO IT. (And be sure to use our promo code SHEDOESTHECITY to score 10% off registration fee!)
1. Setting a goal will motivate you to run. The best way to ensure that running becomes part of your routine is to set a goal. You know you'll feel great after a morning run, but it's so easy to hit the snooze and make excuses. By signing up for the The Divas® Half Marathon or 5K, you will feel more motivated to hit the pavement or dirt trail, and you will be so glad you did.
2. The Divas® Half Marathon & 5K welcomes all levels. Whether you are a newbie or a seasoned runner, the Divas®5K is a race that welcomes all. Get into the competitive spirit and push yourself to the front, or put on a pink tutu (they'll be handing them out) and have fun while doing something great for your body and mind.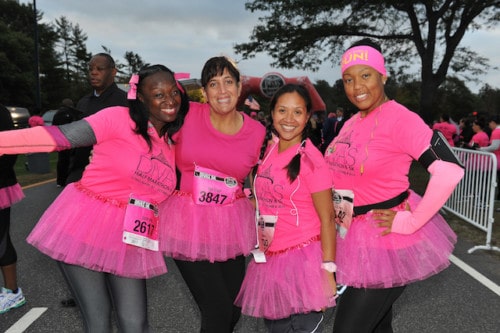 3. Run with a view. Toronto Island in June is gorgeous, socatch a ride on the ferry (included in registration), sign up for the run and then meet up with your friends and family afterwards for a picnic.
4. Run for a cause. The Divas® Half Marathon & 5K is a proud, charitable partner with Rethink Breast Cancer – the young women's breast cancer movement. With their annual Boobyball Gala and the numerous education and outreach work they do, Rethink has always been a charity close to our hearts.
5. Enjoy the two-day Health and Fitness Boutique. As with all Divas® races, the weekend festivities will kick off with a two-day Health & Fitness Boutique at the Westin Harbour Castle on Friday, June 9thand will run until Saturday, June 10th. Here you can pick up your race packet and browse the latest trends in fitness, sports, and health. Peruse the incredible vendors that will have you feeling energized and motivated before the big day.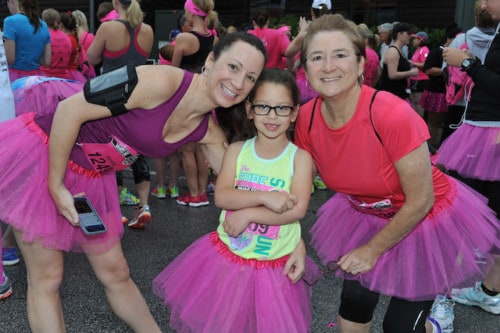 6. Join the finish line celebration. Once you complete your race, pat yourself on the back, because you did a really good thing! Runners will be greeted at the finish line with a glass of bubbly (cheers to you!) and a Divas® Finisher Medal that features a removable charm (compatible with Pandora and Chamilia bracelets) that you can wear and remind yourself of your accomplishment. And for some extra fun pics, a team of fire fighters will be there to greet you, hand out medals, and maybe join you for a finish line selfie.
A gorgeous island run, a cause dear to our hearts, a great workout, and totally fun? Yep, this race ticks all the boxes.
Join us on June 11 for a truly beautiful day! The half marathon kicks off at 10am, and the 5K run starts at 10:15. Use the promo code SHEDOESTHECITY to get 10% off your registration.
Six weeks to go, Divas! You can do this. Once you've registered, share on social with #RunLikeADivaTO. Can't wait to see you.
To learn more or register, click here.