Gluten-Free Garage is Toronto's original marketplace for all things deliciously gluten-free. Located at St. Clair and Christie, the 7500 square foot space of Artscape Wychwood Barns will come alive with local bakeries, restaurants, and small-batch food vendors who will be sampling and selling a beautiful assortment of gluten-free delights.
Whether you are looking to find the perfect bread and pasta that your family will love, or want to spend a slow Sunday meandering, this foodie event has grown to become a beloved annual affair.
Inspired by her daughter Lily, who was diagnosed with celiacs disease when she was just three years old, Ronnilyn Pustil has made it her life's mission to source the widest variety of gluten-free products. (She's done all the homework for you!) Whether you too suffer from celiacs, or are simply looking for delicious food that is easy on the gut, Gluten-Free Garage is the best place for discovering and learning about what is available to you.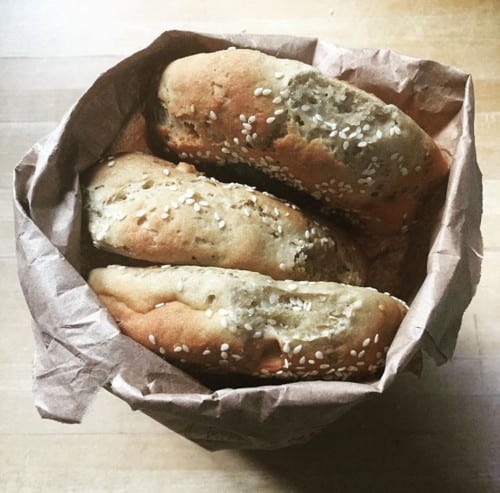 Shedoesthecity has been supporting Gluten-Free Garage since the inaugural event in 2012, and it's grown to become something we look forward to each spring. Beyond meeting so many bakers and makers, we love how this marketplace grew out of a mother's love for her daughter. "We wanted home to be a place of 'yes,' a place where we wouldn't have to say, 'Sorry, you can't eat that,'" says Ronnilyn, who is on a constant quest to navigate the city for local gluten-free gems.
With over 75 vendors (!!!!!), even the most discerning palette will find loads to love.Here are six yummy reasons we'll be at Gluten-Free Garage on Sunday:
TO DISCOVER: With 75+ vendors under one roof, Gluten-Free Garage is the best place to discover local bakeries, restaurants, and retailers that cater to gluten-free needs.
TO SAMPLE AND SHOP: Stroll the aisles, talk to the vendors, taste their wares, and find something new that will become a kitchen staple. 
FOR SUNDAY LUNCH: Local chefs and caterers will be at every turn to wow you with their gluten-free creations.
TO EDUCATE: Health and wellness experts will be on deck to help clarify information about celiac disease, gluten intolerance and the gluten-free diet.
FOR AMAZING CONTEST! Gluten Free Garage has partnered with Fiesta Farms to offer guests a chance to win a grocery cart FILLED with gluten-free goodness! Valued at $700, this is a gut-transforming game-changing GIANT win!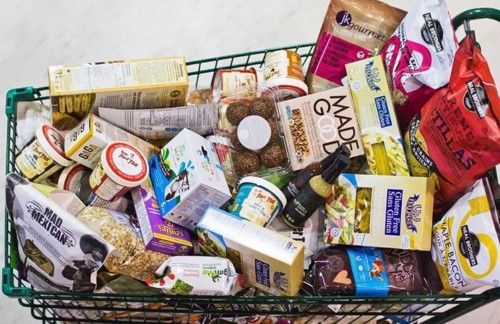 Gluten-Free Garage takes place Sunday May 28, 10:30 am – 4:30 pm, at Artscape Wychwood Barns (601 Christie Street). Tickets are $10 / free for kids 12 and under. Free GFG tote bag for first 500 people!
Follow and share on social media with #GFG2017, and join the FB group here.