The city's biggest extravaganza for bookworms is happening this weekend, with two days stacked full of author appearances, readings, and panels. The 34th annual Word on the Street Festival is taking over Queen's Park Crescent on May 27 and 28— it's the place to be if you're a book or magazine lover.
Dozens of authors across genres will be visiting this year's fest, including some of our favourite Canadian women writers like Catherine Hernandez, Uzma Jalaluddin, Cherie Dimaline, Shannon Lee Simmons, Zoe Whittall, Amy Stuart and many, many more.
Here are some of the main author events you won't want to miss! In between these chats, browse through the vibrant outdoor marketplace along Queen's Park Crescent, with displays from indie publishers, local bookstores, magazines and arts organizations. Good books and fresh air make an excellent combo.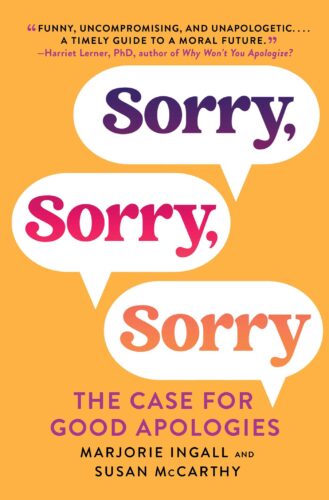 SO SORRY: WHAT APOLOGIES SHOULD DO
What makes a good apology? Marjorie Ingall and Susan McCarthy will appear in conversation to discuss their six (and a half)-step formula that demonstrates how to craft the perfect apology, included in their book Sorry, Sorry, Sorry: The Case for Good Apologies. The authors use psychology, sociology, law, and medicine to unpack what makes for a good apology, responding to a bad apology, teaching children to apologize and how race and gender affect both apologies and forgiveness.
May 27, 12:30pm-1:30pm
FEMMES FATALES: WOMEN IN MYSTERY & CRIME FICTION
Three women authors will come together to discuss crafting compelling female characters in the mystery and crime genres. Bryn Turnbull (The Paris Deceptions), Emily Saso (Nine Dash Line) and Nekesa Afia (Harlem Sunset) will chat about bringing fresh insight and energy to classic genres with femme protagonists, an innovating on old plotlines.
May 27, 3:30pm-4:30pm
THE STORY OF US WITH CATHERINE HERNANDEZ
Join acclaimed author Catherine Hernandez in conversation with author Natasha Ramoutar about Catherine's latest novel, The Story of Us, a tale of sisterhood, about blood and chosen family, and about how belonging can be found where we least expect it.
May 27, 5pm-6pm
ROMANCE READING IN THE PARK
Celebrate your love for love stories at this outdoor romance novel reading from four women Harlequin authors: Heba Helmy (The Earl's Egyptian Heiress), Maggie K. Black (Cold Case Chase), Molly Fader (The Bitter and Sweet of Cherry Season) and Ruby Lang (House Rules). Hear firsthand the power of the romance genre, and the importance of telling women's stories.
May 27, 5pm-6pm
WHAT WE TALK ABOUT WHEN WE TALK ABOUT DUMPLINGS
In the unique anthology What We Talk About When We Talk About Dumplings, food writers, journalists, culinary historians, and musicians share histories of their culture's version of the dumpling. Join anthology contributors Karon Liu, Chantal Braganza, and Christina Gonzales at Word on the Street as they discuss family dumpling lore, culinary histories, and perhaps even the perfect dumpling recipe!
May 28, 11:30am-12:30pm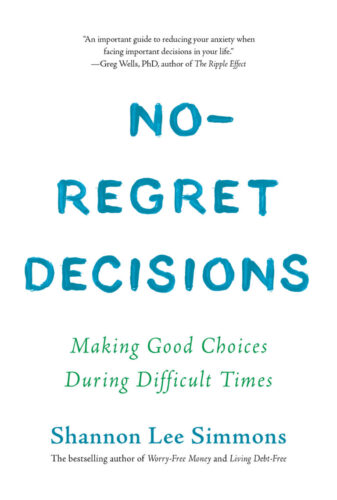 NO-REGRET DECISIONS WITH SHANNON LEE SIMMONS
Financial planner, founder of Toronto's New School of Finance and bestselling author Shannon Lee Simmons will be at Word On The Street to chat about her recent book No-Regret Decisions. If you're currently grappling with a big life decision, with high emotional and financial stakes, Shannon's approach offers guidance on the mindset, support, and action steps required to make sound choices.
May 28, 1pm-2pm
THE FAKE: ZOE WHITTALL IN CONVERSATION WITH MARTHA BÁTIZ
Join Zoe Whittall in conversation with award-winning novella and short story writer Martha Bátiz about Zoe's latest novel, The Fake. The story revolves around three deftly-written characters: Shelby, Gibson, and Cammie. One has recently left a sexless marriage, one is living with extreme anxiety and barely coping under the weight of grief, and one is a pathological liar. We spoke to Zoe about her chilling, tender, unputdownable novel earlier this year, and we're sure she has lots of exciting details left to share about The Fake.
May 28, 2:30pm-3:30pm
See the full schedule of weekend programming for Word on the Street.