It's tough being single at this time of year. It takes a hefty pep talk just to brave the arctic air and leave the house. And nothing makes you feel sexier than wearing a million layers! It would have been wise to have a friend-with-benefits on speed-dial or a robust Tinder strategy to tide you over until spring. You're even starting to entertain the idea of LifeMates, Eharmony, Match and Quest Personals.
But maybe you just don't feel like going there. Not your scene, or style, or the timing just isn't right. I feel you. After a couple of disappointing, short-lived relationships, I'm on a hiatus from men, man-children and all other derivatives, in order to regroup and frankly, fall in love with myself.
Here are some ideas to add sensuality and spice into your life, whether you've got a plus one or not.
Take a Pole Dancing Class
Due to the wonderful world of Groupon (AKA my social life savior) I bought a workshop for Flirty Girl Fitness and went in November. I felt a bit awkward but I'm glad I did it. They ran out of poles, so I partnered up with a lovely lady and maneuvered as much as my muscles would allow (poor arms). I'd love to try one of the other sexy classes with a new mindset. Also, check out Brass Vixens, Toronto's first and largest pole dance studio, with over 400 pole dance & fitness classes each month.

Toronto has a couple sex show conventions per year, one of which I plan to attend for the first time ever (Sexapalooza Feb 27 – 29). At worst it will be hilarious and interesting. At best, I will leave feeling liberated and educated with a few new tricks up my sleeve.
Upgrade your Toy Collection
Sex toys are a normal and necessary part of a woman's life, especially a single woman. Simone at Skinny Dip does really great toy reviews for the curious among us. Because if you don't know how to please yourself, how can anyone else do the job?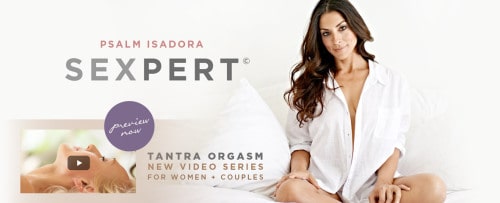 Invest in a sexy workshop
Toronto's local sex stores offer workshops here and here. The lovely Goddess Psalm Isadora offers online courses a la carte for singles or couples to improve technique and get in touch sensuality, from the comfort and privacy of your own home. Perfect for every season.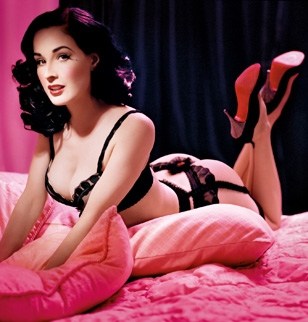 If you are like me and avoid selfies to avoid vanity judgments (from the voice in your head) or are addicted to taking and posting pictures due to instant gratification from social media likes, it can't hurt to get some photos taken that are for your eyes only (or a select few).
What better way to get comfortable in your own skin than a glamorous shoot in your (almost) birthday suit? Come to think of it, I may actually make this my 29th birthday challenge. Kissed by Light takes such classy, beautiful and magazine-worthy shots (for my fellow Torontonians).
This one is self-explanatory but isn't it wonderful to be dressed like a Mormon on the outside, while wearing a sexy little number on the inside? Your little secret.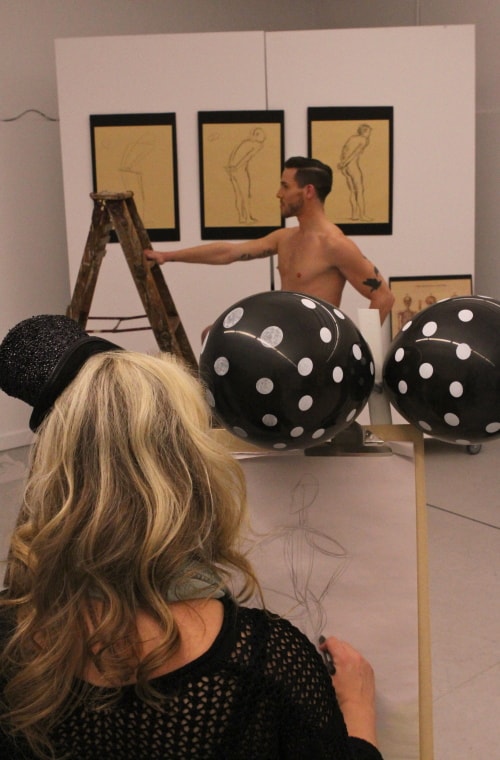 Graphite Stallions is a Toronto-based Company that partners social drinking while painting – with a twist. Targeted at bachelorette parties, they hire hot male models to pose nude while you learn how to life draw.  This sounds much better than my experience at the Toronto School of Art, drawing someone's spread-eagled grandpa. Who's with me?
Vanessa Danielle is finally shaking off the QLC (ahem…quarter life crisis) because it's time to OWN IT (and she turns 30 in a year). She emotionally eats blogs here and can be found on Twitter here.