Some things are just better with a dusting of snow, a slight chill in the air, and hundreds of twinkling lights. Whether you're looking to take in the festive decor around the city, do some holiday shopping, or warm up indoors with an enthralling performance, Toronto has many events and activities this season for you to experience all the winter magic.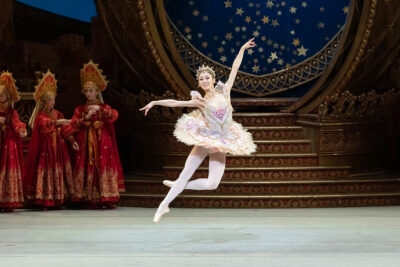 The Nutcracker
The Nutcracker is undoubtedly a Christmas classic. This holiday season, The National Ballet of Canada will once again be performing the famous ballet with Tchaikovsky's enchanting score. It might look a little different this year— choreographer James Kudelka's adaptation of The Nutcracker will shift the focus onto siblings Marie and Misha, with their challenging journey as a metaphor for growing up. See the magic unfold from December 10-31.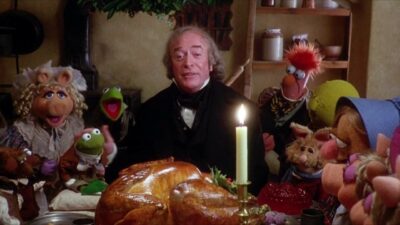 The Muppet Christmas Carol + More Free Festive Films at Hot Docs Cinema
Watch your favourite holiday movies for free at Hot Docs this December! Their festive lineup includes blockbusters hits Home Alone, Die Hard and Love, Actually, classics like It's a Wonderful Life and Irving Berlin's musical White Christmas and cult favourites like the Canadian horror film Black Christmas, Gremlins and The Muppet Christmas Carol. Warm up with the magic of a great film, and bring a cash gift or non-perishable food item for local food bank The Stop. See the full schedule!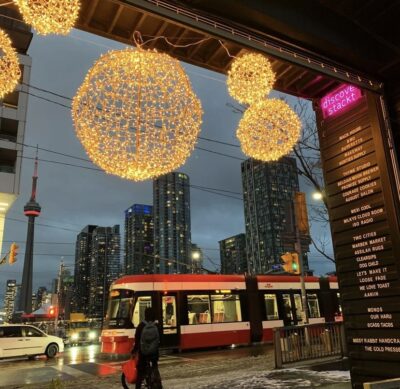 Holiday Hills at Stackt Market
Stackt Market is being transformed into the ultimate winter activity hub for six weeks! This free holiday festival has a little something for everyone. Take in views of the city on the ferris wheel, enjoy free creative workshops, shop from the variety of local vendors, play a game of Crokicurl on the ice rink and immerse yourself in plenty of other holiday activities. See the full schedule to plan your day!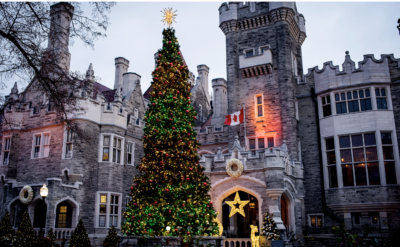 Christmas at Casa Loma
This December, Casa Loma is offering two equally delightful holiday experiences. The Christmas at the Castle experience includes views of the stunning holiday decor inside Casa Loma and their 40ft tall tree, as well as 8 other trees custom designed by Canadian artists. If you're willing to brave the cold, the Holiday Lights Tour invites you on a self-guided stroll through the castle grounds to take in the dazzling light displays, outdoor decorations and live performances.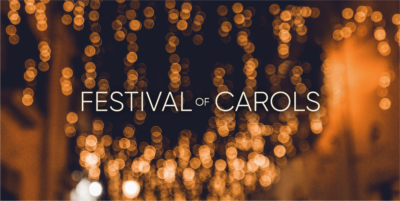 Toronto Mendelssohn Choir's Festival of Carols
On December 6 and 7, witness a dazzling holiday performance from the Toronto Mendelssohn Choir. Their annual Festival of Carols will include both new works and festive favourites, under the direction of Maestro Jean-Sébastien Vallée. If you can't help but join in, the concert will have sing-a-long portion as well! Expect classic tunes like Joy to the World, Silent Night, and O Come All Ye Faithful. Tickets and more info here.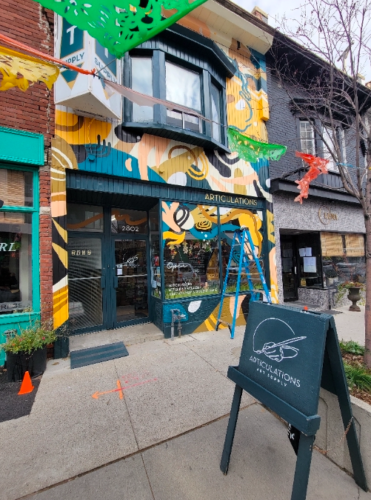 The Junction's Window Wonderland
The streets of the Junction will be coming to life this holiday season with an immersive urban art walk. From Nov. 25-Jan. 1, the neighbourhood will be transformed into a free outdoor gallery, with 20 unique augmented reality displays and four animated wall murals. Visitors can simply point their phones at the artwork and watch the artist's creation come to life! You can also purchase art from the featured muralists at an indoor exhibit at ARTiculations Art Supply.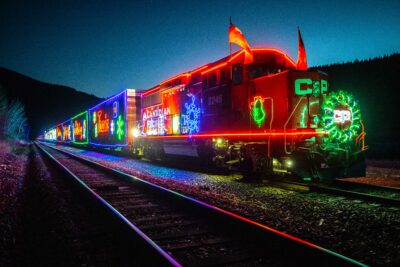 CP Holiday Train
Decked out in LED lights and bright holiday displays, the CP Holiday Train will be making its annual cross-country trip to raise money and collect donations for local food banks in communities across Canada. Bring a cash donation or non-perishable food to the train's stop in Toronto on November 29, and enjoy free performances from Canadian artists Tenille Townes & Aysanabee. If you won't be in the city, track the train's route through Canada and the US.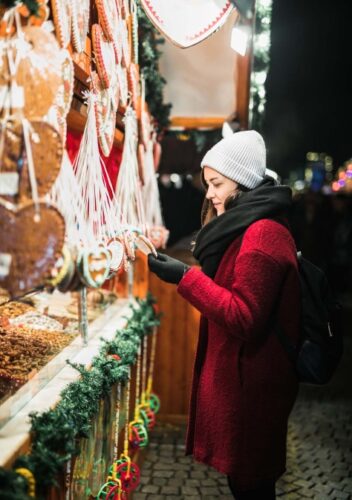 Northern Lights
This immersive holiday experience launches at Exhibition Place on December 1. In the 80,000+ square foot Northern Lights holiday village, enjoy sparkling light installations, plenty of festive photo ops to brighten up your Instagram, a vendor market, holiday foods, warm beverages and appearances from both Santa and the Grinch. Sounds like a fun-filled way to fill up a cold day!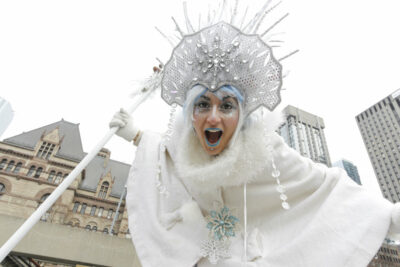 Holidays Celebrations at Nathan Phillips Square
Nathan Phillips Square will once again come to life with Holiday Fair in the Square and the Cavalcade of Lights. Bundle up and stroll through the rows of tents at the Artisan Marketplace, highlighting creative local vendors. With dazzling light displays, a public skating rink, rides, live performances and food vendors, there's plenty of free entertainment at this winter wonderland in the heart of the city. Enjoy the festivities from Dec. 2-23. The Cavalcade of Lights will continue to light up the square every night until Jan. 7.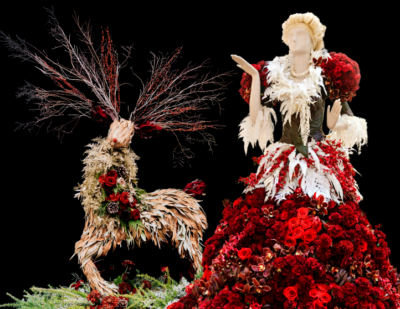 Holiday Magic and Festive Florals at Bloor-Yorkville
Bloor-Yorkville is another spot in the city that goes all out for the holidays. They'll be kicking off the season on November 26 with a tree-lighting and outdoor concert at the Village of Yorkville park. And from Dec. 7-11, you can spot stunning floral pop-ups at Fleurs de Villes NOËL. More than 30 floral installations and mannequins from Toronto's favourite florists will line the streets of Bloor-Yorkville. If you're feeling inspired to make your own festive bouquet, shop from the featured florists at pop-up flower markets.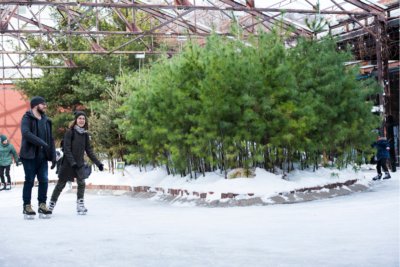 Outdoor Skating Rinks
Outdoor skating is a classic Toronto winter activity. Grab some friends or family, lace up and hit the ice! There are tons of rinks around Toronto open all season, most starting in late November or December. For a transit-accessible spot, try Union Station, or for a spot immersed in nature, visit the rink that cuts through the snow-covered gardens at Evergreen BrickWorks. Glide on the ice in the midst of a winter village at Nathan Phillips Square, or skate on a winding trail under the Gardiner Expressway at The Bentway—the possibilities are endless.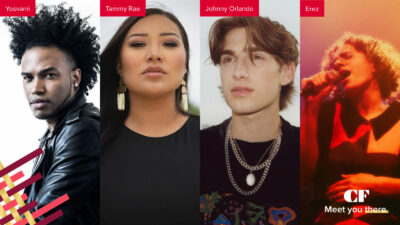 Merry Merry Music + Snow in Eaton Centre
Experience movie-like magic at the Eaton Centre with the city's first-ever indoor snowfall! Your shopping trip might get extra festive if you drop by on a weekday at 5:30 pm or 7pm, or on a weekend at 3pm, 5:30pm and 7:00pm until Dec. 31. For a special soundtrack to your holiday shopping, you can also enjoy performances from a variety of artists from across Canada. See the full schedule.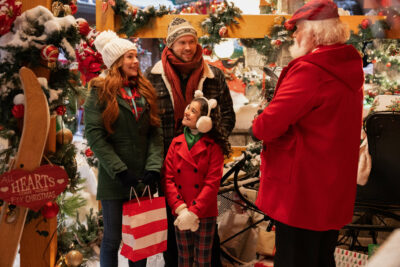 Netflix Canada Holiday House
This free immersive experience from Netflix Canada offers four days of free holiday fun, with something the whole family can enjoy. From Dec. 1- 4, the Campbell House in downtown Toronto will be transformed into a winter wonderland, full of Instagram and TikTok ready moments, and sweet treats and crafts for the kids.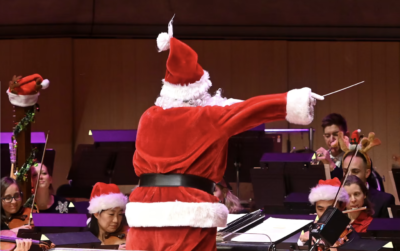 Holiday Concerts from the Toronto Symphony Orchestra
Warm up in the grandeur of Roy Thomson Hall and soak in some holiday-inspired music with a Toronto Symphony Orchestra concert. This winter season, they're offering an enchanting performance of Messiah, a piece composed by Handel in just three weeks that has remained a beloved holiday staple for centuries. For a family-friendly performance, watch ELF on the big screen (tix extremely limited) while the orchestra performs the energetic score, or experience classic carols and holiday hits at the TSO's very merry Holiday Pops shows.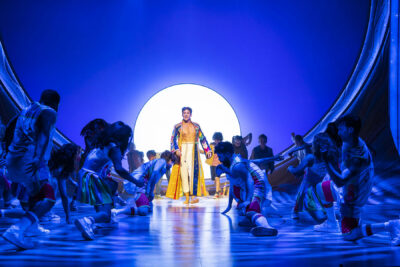 Joseph and The Amazing Technicolour Dreamcoat
This classic Tim Rice and Andrew Lloyd Webber production is arriving in Toronto for a limited time over the holidays. The musical tells the biblical story of Joseph and his "coat of many colours" in a way that's accessible to everyone, interwoven with pop songs and musical theatre hits. This new version of the show has been described as "a technicolour delight" and "a ritzy production with charm." Joseph and The Amazing Technicolour Dreamcoat is running at the Princess of Wales Theatre from December 11- February 18.