See our updated list for Winter 2023!
Master a new skill, flex your creative muscles or step outside your comfort zone with these workshops and classes happening now across the city.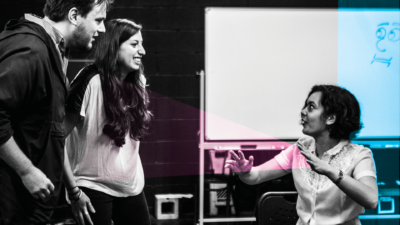 Improv at Second City
The largest school in the world for improv and sketch comedy is right here in Toronto (with a spanking-new location opening soon). Second City is well known as the launchpad for some of today's funniest performers (Catherine O'Hara, Eugene Levy, John Candy, to name a few), If you're intrigued by the idea of improv but a bit nervous, attending a drop-in class is an excellent, low-stakes way to try it out in a relaxed environment. The 90-minute classes are $25 each, and they're running at both Second City locations (Danforth and York) on Fridays and Saturdays in November and December! All skill levels are welcome. Browse through Second City's other comedy, writing, and acting classes, some are offered online as well.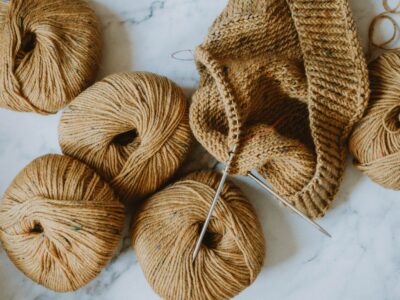 Knitting and Crochet Crash Courses at Knit Cafe
The Knit Cafe offers crash courses for absolute beginners to get started with learning the essentials of knitting or crocheting. No experience is necessary! Once you get a hang of the basic stitches, you'll be well on your way to making a scarf. Arrive early to pick up the perfect colour of yarn for your first project. Spots are still available in the Knitting and Crocheting crash courses in November and December—you can also browse the several other classes offered at this cozy west-end knit shop.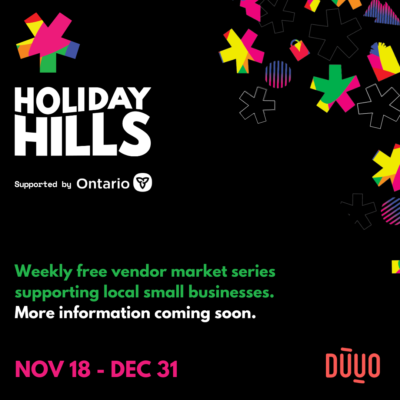 FREE Holiday Workshops at stackt market
From sushi making to pottery glazing, the next two months at stackt market are packed with fun and free workshops. On Tuesdays, Thursdays and Sundays from Nov 18- Dec 31, join in one of these creative workshops hosted by local vendors. See the full schedule here! Moving into December, some events are holiday-themed (free hot chocolate + DIY ornaments sounds super festive).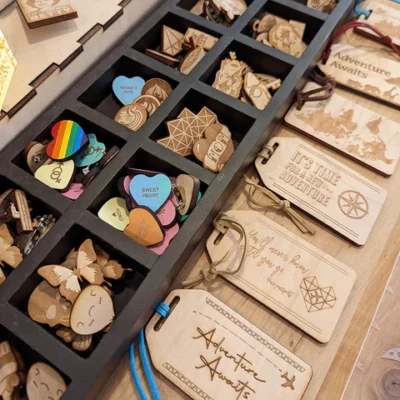 3D-Printing and Laser Cutting at The Maker Bean
Always been curious about 3D printing or laser cutting? The Maker Bean is a makerspace cafe offering adult classes for both of these creative skills, in a cozy cafe environment with locally sourced coffee and foods. See their holiday workshop schedule here, including a class that teaches you how to 3D print your own cookie cutters, a stained glass ornament workshop, and more. A free warm drink is included!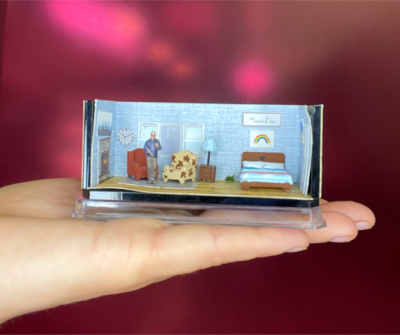 Make your own Miniature at Little Canada
Miniatures are all the rage, and these all-ages November workshops at Little Canada will help you make your own! Make a custom bedroom, scene, or Canadian landscape with the guidance of an in-house artist, and bring your creation home in a mini display case. Tickets include admission to Little Canada, where you can check out sprawling displays of Canadian-themed miniatures for inspiration.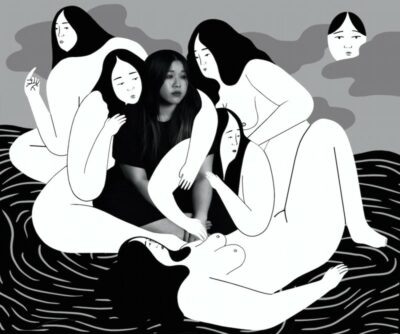 AGO Classes: Clay and Ceramics with Ness Lee
Incredible artist and illustrator Ness Lee is leading this six-week clay and ceramics workshop for ages 14-25 at the AGO. You will learn simple techniques and practice working with clay, as well as creating unique handmade items each week. Join for free on Wednesdays from 4-6pm. The AGO also has plenty of courses for adults of varying skill levels, and they have an awesome lineup of creative art classes that start in November. Whether you're interested in watercolour painting, printmaking, portrait drawing, photography, or a little bit of everything, there's a class here for you.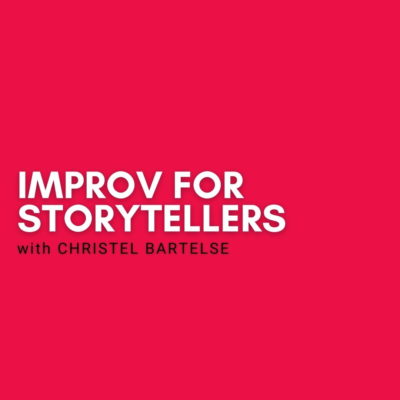 Storytelling & Improv Courses
Looking to strengthen your storytelling skills? Storytelling Toronto is offering comprehensive classes this month, including Improv for Storytellers. The guided exercises will help you gain confidence, be more spontaneous, and find an authentic voice in your improv storytelling. Take risks, have fun, and learn to fail gracefully! This is a two-session course taking place online on November 22 and 29.
Storytelling I: First Steps is a three-session course from Nov 18-20. Centered on traditional folktalkes, the course will help you deepen your connection to the stories you tell, with exercises, interactive activities, and helpful feedback.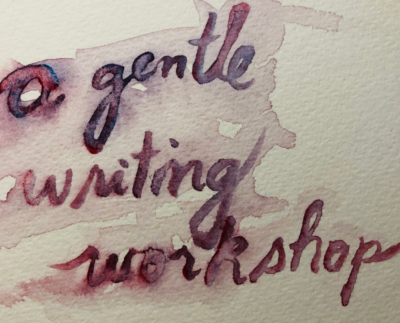 Dearest Anxiety: A Gentle Writing Workshop
On the evening of Monday, November 28, educator and anxiety coach Nina K Moore, along with Laura Repo of Go Slow Mama, will host their beloved Gentle Writing Workshop. This is a warm and welcoming virtual class that is open to writers of all levels. Expect a cozy evening where you can connect with open-minded individuals for a series of curious writing prompts. Sharing is encouraged but not necessary, if you'd prefer to simply write and listen. We've taken this workshop on several occasions and it is a balm for a noisy and chaotic world. More info and sign up here.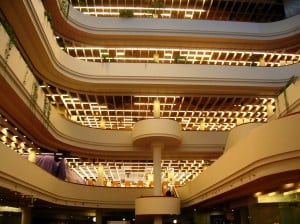 Book Clubs, Hobbies and more at the Toronto Public Library
TPL is a great place to look for workshops, classes and groups at branches across the city, often for free. Of course, it's the ultimate hub for all things reading and writing — we recommend taking a look at this extensive list of book clubs and writer's groups with plenty of genres and focuses—mystery, horror, romance, dystopia and more.
The library also offers adult programs and workshops for a range of creative hobbies and interests. Learn how to care for your houseplants with help from a Toronto master gardener, make a holiday-themed craft, or work on your latest project at a knit or crochet circle.