Toronto is currently experiencing that third or fourth winter, when a brutal snow dump happens mere days after being teased with spring-ish weather. If you're slogging around the city feeling a bit down and depressed, you're definitely not alone.
There are definitely things you can do to lift your spirits now (try a Second City show! Head to Othership for an otherworldly bathhouse experience! Go to Regent Park and swim in the gorgeous Pam McConnell Aquatic Centre) (this is free!), but here are some things on the horizon that will get you excited for what is yet to come.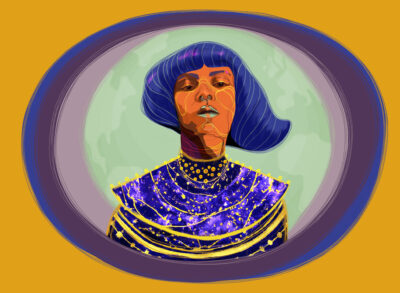 Women from Space Festival
Discover some incredibly talented women artists at next month's Women from Space Festival. Launching on International Women's Day, this eclectic four-day festival has a lineup of performances from women skilled in a wide variety of musical genres and styles, including Canadian experimentalist and instrument-inventor Gayle Young and Montréal singer Sarah Albu. Celebrate women making a mark with their music!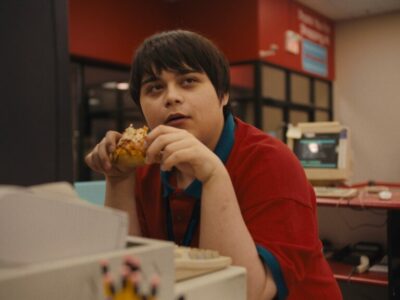 I Like Movies releases March 10
Embrace your nostalgia for the Blockbuster days with I Like Movies, a feel-good coming-of-age story dropping on March 10. Set in the early 2000s in suburban Canada, the film follows 17-year-old cinephile Lawrence, and his job at the local video store. Directed by Toronto film critic Chandler Levack, I Like Movies premiered at TIFF in 2022 and was a hit on the festival circuit. Anyone with a love of film will resonate with this heartfelt story when it opens in theatres soon.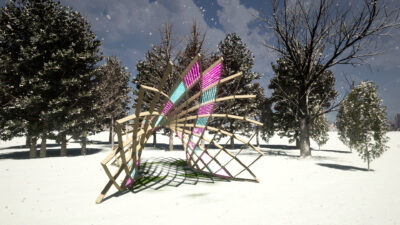 Lumière: The Art of Light
If you're tired of dark winter days, head down to the Ontario Place waterfront this spring and brighten up an evening with a visit to Lumière, an outdoor public art exhibit exploring the intersection of art and light. This free exhibit will transform Trillium Park starting March 10, with 16 illuminating projects from Ontario artists. More info here.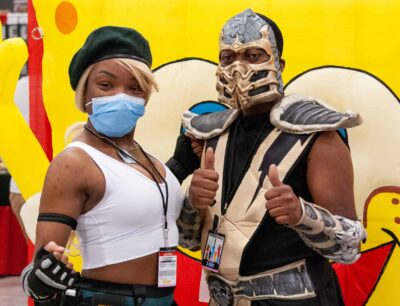 Toronto Comicon
Fans of all things comics, sci-fi, anime and gaming can look forward to the return of Comicon in Toronto, for an epic three days at the Metro Toronto Convention Centre, from March 17-19. Expect celebrity guests, mind-blowing cosplays, fun for the kids, and so much more. Tickets are on sale now!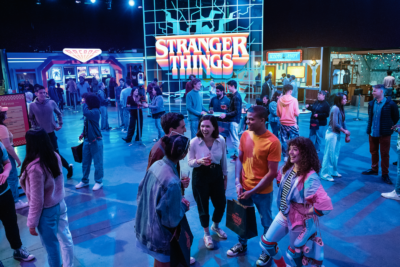 Stranger Things: The Experience
Ever wished you could venture into the Upside Down? Stranger Things: The Experience opens in Toronto on March 31, promising an immersive adventure full of supernatural mystery and 80s nostalgia. Guests will get to see the infamous Hawkins National Lab and the Upside Down up close, and work together to brave new terrors and save the town of Hawkins. With tons of Stranger Things themed fun to explore after your adventure, this will make a memorable day for any fan of the hit show. Get your tickets.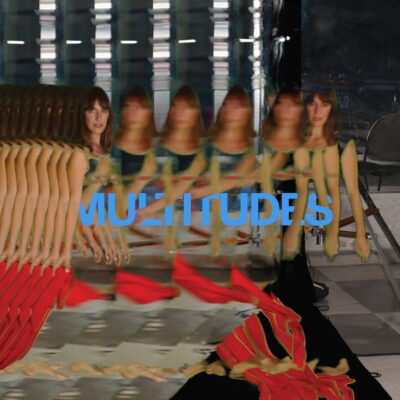 New Feist album and Toronto concert
This April, Juno-Award winning artist Feist is back with her first album since 2017. Created after the birth of her daughter and the sudden death of her father, Multitudes is a reflective collection of songs ultimately radiating hope —we could all use a bit more of that energy. Look forward to the album coming on April 14, and Feist's Toronto concert on May 18 at HISTORY — tickets go on sale February 24!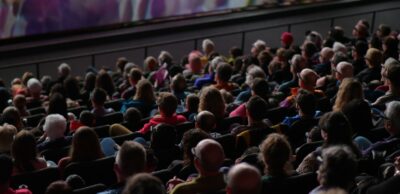 Hot Docs Festival 30th Anniversary
One of our favourite festivals will soon be celebrating 30 years of powerful, impacting documentaries. Invigorate your spring with thought-provoking docs from around the world, as well as a showcase of must-listen podcasts from the world's best audio storytellers. Tickets are on sale now for this year's festival, happening April 27-May 7.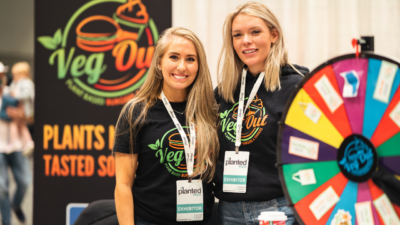 Planted Expo Arrives to Toronto
Vegans, vegetarians and anyone interested in reducing their meat consumption will have lots to explore at Canada's biggest plant-based event, coming to Toronto this April. Hear from 200 vegan exhibitors, authors and speakers, including influencer and cookbook author Carleigh Bodrug. Gather some ideas for delicious and simple plant-based meals, and hear about new ways to make sustainable choices. More info!