Taking good care of your mind, body and spirit goes a long way when it comes to maintaining your mental health. Prevention can look different for different people, and we encourage you to make time to figure out which way works best for you.
Eating well, getting adequate rest and spending time with those you love are all key. Here are a few other ways we've found that can bolster your mood and make for a happier winter all around.
Hit the trails: Invigorating yet peaceful, skiing is a fantastic way to explore the urban forest, boost your vitamin D, and get your blood pumping. Borrow or rent a pair of cross-country skiis or snowshoes, and head to the Beltline Trail (4.5 kms encompassing Evergreen Brickworks and Mt. Pleasant Cemetery), watch as the ferry cuts the ice on your way to Toronto Islands (you can ski from Ward's all the way to Centre Island), or cut your own trail through High Park. If there's no snow, no worries: you can take a crisp winter walk through these same paths.

Light Therapy at MOCA: Apolonija Šušteršič's Light Therapy is part of MOCA's Art in Use initiative. Venture into "a room filled with a generous amount of light to simulate a bright, sunny day." If you're feeling light-deprived, or your suffer from SAD (seasonal affective disorder), this room can be a useful tool to give you a mental health boost (with no side effects). Public access to Light Therapy is during regular museum hours with the exception of any reservations Mondays and Wednesdays from 10:30 a.m. to 12:30 p.m. (158 Sterling Rd.)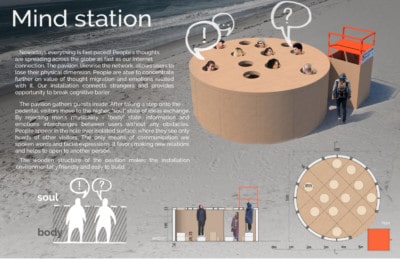 Winter Stations at Woodbine Beach: Each year, the Winter Stations Design Competition transforms the (mostly) deserted beach into a whimsical wonderland. Starting February 18, ponder the possibilities as you discover The Forest of Butterflies, a Mind Station interactive pedestal, Above The Wall, Cavalcade, Chairavan and Ground2. The atmosphere is relaxed, allowing for both solo contemplation or a meeting place with loved ones.

Laugh Your Ass Off: Second City's She The People runs each Friday and Saturday throughout the winter and is guaranteed to make you LAUGH. This sketch show is entirely created, designed and performed by women, including our faves Ann Pornel and Paloma Nuñez. Relax and unwind, because nothing will warm you up faster than roasting the patriarchy on a chilly winter's night! (51 Mercer St.)
Volunteer: Using your skills to help other people is a great way to strengthen your connection with your community, help those who need it, and give yourself an opportunity to make a real difference in the world. There are tonnes of ways to help: organizations are looking for everything from Social Media Managers to Beauty Care to Friendly Visitors. Find an opportunity that suits your interest here, and start giving back.
Meditate: DIY at home or start your weekend off right with a free meditation session at Toronto Public Library (Don Mills Branch-888 Lawrence Ave. E). From 12:30 p.m. to 1:30 p.m. each Saturday, an instructor from Meditation Toronto will guide you through easy stress-relieving stretches followed by deep breathing and a relaxing and rejuvenating meditation session. You will leave feeling tranquil and relaxed. If you can't make it, check out Meditation Toronto's complete listing of free sessions across the city here.
Allan Gardens: This exquisite garden conservatory is a feast for the senses, filled with lush tropical plants and flowers. Warm and fragrant, it's the perfect spot to just breathe. Admission is always free, and the conservatory is open 365 days a year. (19 Horticultural Ave.)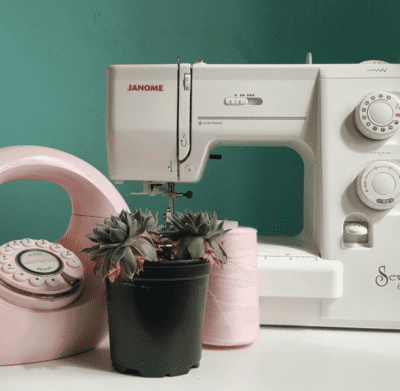 Use Your Hands: Learn a new craft in an easygoing, supportive atmosphere at The Make Den. They offer a variety of courses, everything from sewing and quilting to printing and leatherwork as well as one-off workshops in macrame wallhangings, marbling, and more. (163 Sterling Rd.)