I can't resist a girly cocktail. So when Fresita invited She Does The City to sample pink sparkling wine and matching cupcakes, the Elle Woods inside of me gushed. I jumped on board.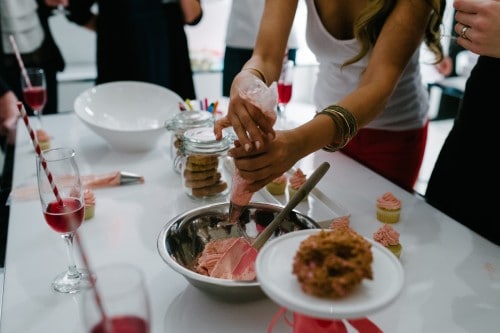 Along with a few thirsty friends, I travelled to Riverdale and found myself standing in front of an industrial loft. When the doors opened, the contrast was striking; I was standing in the pinkest room I'd ever seen. It was the headquarters of Petite & Sweet, a Toronto-based events and dessert-styling company that is every bit as darling as it sounds.
P&S owner, Elle Daftarian, showed us how to drizzle pink buttercream on pretzels while we sipped pink sparkling wine. She gave us pink marshmallows and tiny cupcakes. I was in cotton candy heaven.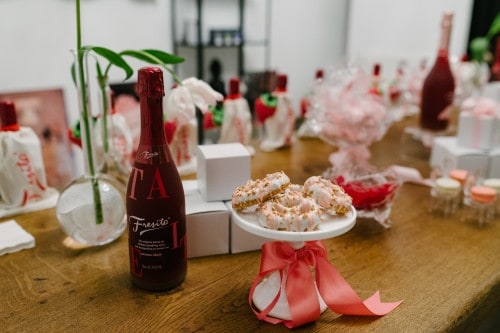 Maybe it was the Fresita — a sparkling Chilean wine infused with hand-picked strawberries — coupled with the fact that I'd forgotten to eat dinner. But I was floating on a cloud of pink happiness and I never wanted to leave. However, I have a dog and a home and other responsibilities (Netflix), so I made my way home like a grownup, in a Hailo cab.
The evening, and Fresita, certainly won me over; I've found my new summer drink. Fresita is sweet, sparkly and refreshing, just the kind of sipper I'm looking for on a hot summer afternoon. Yes, I said afternoon. What do you want from me? I have an unstructured work environment.
Try Fresita; it's now available at the LCBO. And as for Elle, you can see her and the dreamy Petite & Sweet location on the Food Network's SugarStars.