Anishinaabe/Cree singer-songwriter Jayli Wolf's EP Wild Whisper arrived with huge impact and critical acclaim when it released earlier this year. Now, the Indigenous, queer artist, who survived a childhood in a doomsday cult, is back with a powerful single "Lead Me," which shares her experience with trauma and addiction, and releases on Canada's inaugural National Truth and Reconciliation Day.
As an intergenerational survivor of the Sixties Scoop, Jayli has always used her work to explore her identity and raise awareness on the harms and horrors that colonialism has inflicted on Indigenous peoples.
A pop-culture multi-hyphenate, Jayli's hard-hitting short film Child of The Government, and song with the same title, tells the story of how her father was forcibly removed from his family as a young child. "The children that were misplaced can never get back what was stolen from them. Survivors try their best," said Jayli. "My dad and I are lucky because we were able to find our way back home to our blood family, to our community, to each other…. but that's not the story for everyone."
In awe of her courage and talent, we connected with Jayli to ask her about her difficult journey to get here.
"Lead Me" is a really powerful song and video. Can you briefly share the inspiration behind it?
This song is about temptation and addiction. It's about knowing how good a person or a substance can make you feel, but at the same time being aware that you need to fight the desire for your own self preservation. I gave so much of my energy and life to addiction, and it was terribly difficult to fight. This song is about no longer letting it "Lead Me."
Addiction is about survival. I just wanted to escape my reality because I didn't have the tools to change it. Even though I had watched loved ones lose themselves to addiction, I still fell into its claws. Temporary highs can be so enticing, but the cost is always higher. I needed a lot of help to let my addictions go. I went to Indigenous healers, used plant medicine, found traditional therapies, and of course discovered healing through my art.
The video illustrates being trapped by your proverbial demons, and for myself, finding healing through reclaiming my culture and taking my power back. Breaking free from the chains of my past.
I have different parts of me depicted. The part of me that is in the car, she's not in the driver's seat – she's completely lost herself to addiction. I wanted that part of me to go visit my childhood park—the symbolism of childhood trauma and addiction going hand in hand.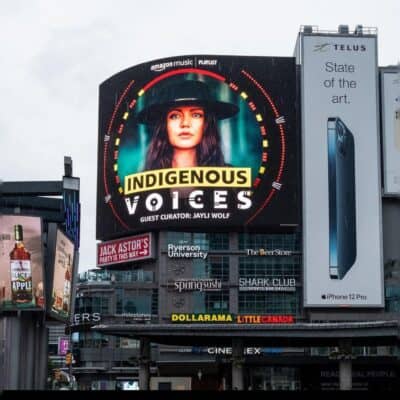 What does healing and recovery look like for you today?
Healing is something that I actively think about every day. I check in with myself a lot.
I talk to myself throughout the day haha! I am always conscious of different feelings and thoughts that come up. I now know the only way to release emotions is to acknowledge them first. It can be hard but I really sit with my feelings and work to understand them.
I also journal, read, and do therapy. Trying to work on gratitude as well.
Can you tell what it was that really helped you find your voice?
I had a spiritual awakening (I don't know what else to call it). Since then, I haven't been able to look at life the same. I feel like I spent so many years pretending to be someone else. So now I want to tell stories that I feel I need to express, and keep discovering my own truth.
What advice do you have for the person who hasn't found their path to recovery yet? Where do you begin?
I think everyone is different, but for me I had to lose the shame around addiction. I had to realize that addiction is about survival and I didn't have the tools to do any better at that time – I didn't need to be ashamed over it. That helped me be able to reach out and tell others that I needed help. Just saying it out loud was a huge step for me, because I was acknowledging that I wanted things to change.
And by talking with others about my addictions I learned I wasn't alone in fighting it.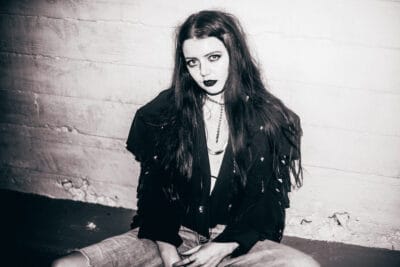 If you could go back and whisper advice to your younger self, what would it be?
I would tell her that she is enough, just as she is.
But she wouldn't have believed it.
What nonprofit would you like to give a shout out to?
Toronto Indigenous Harm Reduction.
What does joy look like for you?
Freedom.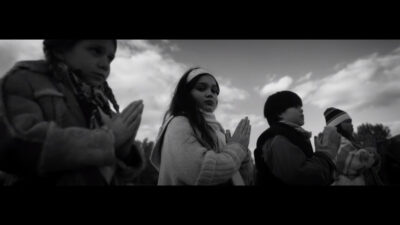 With over half a million views of Child of the Government and 1.6M TikTok followers, Jayli has grown a massive and loyal fanbase while remaining a fierce advocate for Indigenous peoples, and an influential voice in the space of addiction and mental health. We have great admiration for what she's achieved thus far, take inspiration from her bold and brave choices, and can't wait to see what lies ahead for Jayli Wolf.