Sponsored by Penguin Canada
The Three of Us is the wry and deftly-written debut novel from British Nigerian writer and book editor Ore Agbaje-Williams. Juicy, taught, and full of smirk-inspiring satire, it's a delicious book club read, offering lots of relatable characters and themes that you will want to analyze and laugh about loudly with your best friends. This is a pleasure read, and a really smart one.

The book is organized into three parts that explore the question: What if your two favourite people hated each other with a passion? Bestselling author Ashley Audrain (The Push) described it as "beguiling and cutting", and she's spot on. It sizzles and stings, and while some interactions are so cringey and awkward that you'll want to hide under the sheets, you can't help but be hungry for more.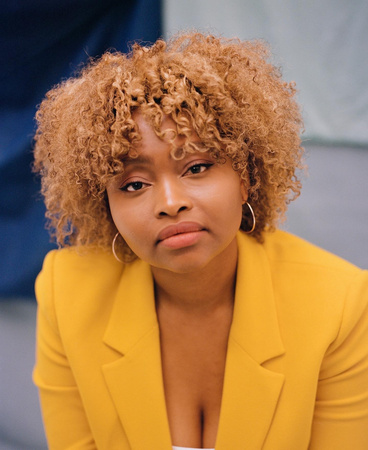 Set over the course of one day, Agbaje-Williams tells an irresistible story…

The wife has it all. A big house in a nice neighborhood, a ride-or-die snarky best friend, Temi, with whom to laugh about facile men, and a devoted husband who loves her above all else—even his distaste for Temi.

On a seemingly normal day, Temi comes over to spend a lazy afternoon with the wife: drinking wine, eating snacks, and laughing caustically about the husband's shortcomings. But when the husband comes home and a series of confessions are made, the wife's two confidantes are suddenly forced to jockey for their positions, throwing everyone's integrity into question—and their long-drawn-out territorial dance, carefully constructed over years, into utter chaos.

The Three of Us is a subversively comical, wildly astute, and painfully compulsive triptych of domestic life that explores cultural truths, what it means to defy them, and the fine line between compromise and betrayal when it comes to ourselves and the people we're meant to love.
Buy a copy now, or jump to our Instagram feed and enter to win one.