In her new CBC podcast Welcome To Paradise, veteran journalist Anna Maria Tremonti shares a secret she's been hiding from the public, since her career in broadcasting first began—over 40 years ago. The secret being that she is a survivor of intimate partner violence, something that 44% of Canadian women have experienced in their lifetime.
On being ready to share her story
"It's a story that I have always wanted to tell in some way over the years… but I wasn't sure how to do it," she tells me over a Zoom call, explaining that she never wanted her story to overshadow the work she did on The Current. But podcasting provided a medium that allowed Anna Maria to explore the subject matter slowly, carefully, and gave her space to share the whole story. "There's a lot of similarities to radio, but there's also a little more freedom in the way you can craft a story."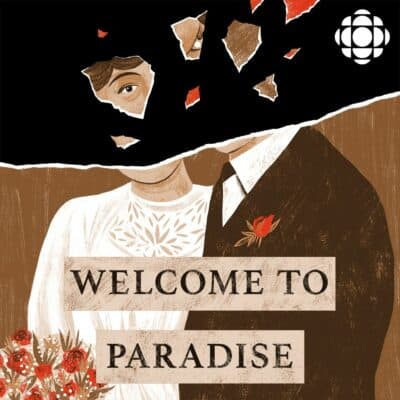 Breakthroughs in therapy
The six-episode CBC podcast launched today and has a unique style: Anna Maria brings listeners into her therapy sessions. Listeners are privy to intimate conversations with Anna Maria's therapist, Farzana Doctor, about the abuse she experienced in her first marriage, when she was just 23 years old. "That year I was punched, kicked, choked…threatened with murder," she says in the first episode, it's a truth and trauma that has influenced every step of her career.
"I don't know if I would have the same empathy if this hadn't happened to me," admits Anna Maria, making it clear that it's not a prerequisite that anyone wants. "It drew me to stories of people in trauma. When I covered conflict, I wasn't interested in frontline bang bang. I'm not interested in hanging around the offices of the lead decision makers in a war. I wanted to know what it was doing to civilians."
A powerful audio experience, Welcome to Paradise includes intimate conversations between Anna Maria and Farzana, where audiences can practically hear healing happening in real time, but also rewinds to earlier chapters in Anna Maria's life, inserting clips and narration that take listeners back to different moments of time, where she's reporting live for CBC as a foreign correspondent.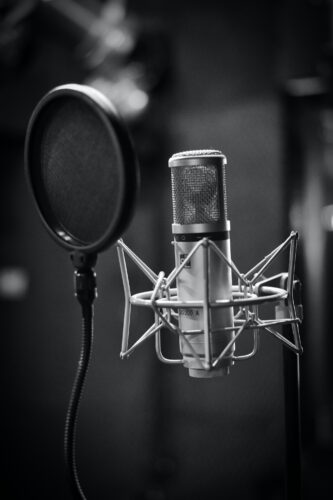 Healing is not linear
In the first episode, Anna Maria talks about her ambition, and how she was driven to cover stories in dangerous war zones—the pain that lived within her became a motivating factor in the work she chose. "I carried my own experience of violence, at home, into Bosnia."
Moving from the 1980s to modern day, we begin to understand Anna Maria's past and path; the podcast does a remarkable job at demonstrating how healing is not linear. "That marriage lasted a year. But What happened in that short time, changed my life. And for a very long time, it controlled the way I felt about myself, the way I saw myself," says Anna Maria, admitting that for a very long time, she couldn't recognize how much the abuse affected her and couldn't identify the layers of shame that grew and morphed over the years.
"I think that everyone with a secret regardless of what the personal trauma is, feels shame, and self-blame, which is part of that shame. When I was younger, when I first started doing therapy, it wasn't something that I even identified. But it was something that was within me," she tells me. "Shame is the thing that keeps you from telling your friends that it's happening, when it's happening. And then shame is the thing that keeps you from talking about it later."
Shame is debilitating
Revealing her story, her truth, will have tremendous impact—we're all recovering from something, we all carry elements of shame. But more than that, Welcome to Paradise inspires dialogue about the bigger picture, asking: why is this still happening to so many women? Why is it still such a prevalent issue? And what can we do to change that?
Staggering statistics on Toronto's Ernestine's Women's Shelter site read that: "On any given night in Canada, over 6000 women and children sleep in shelters because it isn't safe for them at home." As Anna Maria says, "Look at the numbers! We're passing each other in the street!" And those numbers don't even account for the thousands of women who are too scared to leave. "Sometimes the way for someone to survive is to stay there. People look at women in cases of domestic abuse and they think they're weak, when really they're incredibly strong."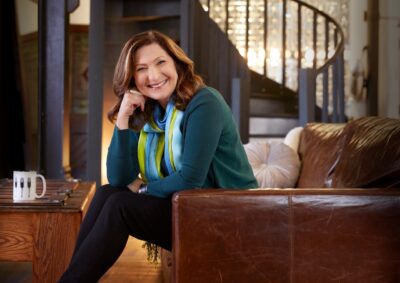 Finding freedom through storytelling
I, like so many, have always considered Anna Maria to be a mentor. She's fought hard to cover stories on gender-based violence for decades, unafraid to confront authority and demand accountability. She doesn't shy away from sharing that revealing her own story is somewhat uncomfortable and nerve-wracking. After all, she's used to being the one asking the questions of others. But making Welcome to Paradise, and getting her story out into the open has allowed her to come face-to-face with parts of her life that, for many years, were too difficult to look at. It's also helped her discover a newfound sense of freedom, something we all deserve.
"I think if somebody else going through something similar to what I'm going through at a different point in their life, could identify that and find a way to let it go earlier, I think that would be a wonderful thing." It will surely do that, and so much more.