Ann Dowsett Johnston rocked the world of recovery forever when she published Drink: The Intimate Relationship Between Women and Alcohol in 2013. Now, she's teaching others how to write their own recovery memoir.
What made Drink different was that not only did Ann share her own story, but she interweaved dozens of other women's stories (including mine), along with well-researched facts about health implications and the alcohol industry at large. It's a powerful, informative and emotionally riveting book that has helped millions of women see and understand parts of their story, while also sounding the alarm on a global issue that continues to be trivialized today.
Ann's next 8-week 'Writing Your Recovery' workshop will kick off on May 6th, and meet every Thursday from 7:00 to 9:00PM EST. We caught up with the award-winning journalist and bestselling author to ask her some things.
In your opinion, when is someone ready to write their recovery memoir?
Mining the gold in one's recovery memoir is a tricky business. Readers are not necessarily interested in the simple narrative of the drunkalogue: I tripped, I sought help, I recovered. To sell a book, there has to be a larger theme in play, a deeper message. Individuals who are willing to do that deeper work—of using a miner's pick on their story—will be ready to tackle the transformational work of memoir writing. Of course, there are also large issue of voice, and narrative arc: are you willing to do the heavy lifting of transformational writing? Because it is real work, crafting a memorable memoir.
Your phenomenal book Drink: The Intimate Relationship Between Women and Alcohol was published in 2013, what are the biggest shifts you've noticed in women's recovery writing since?
When I wrote Drink, many didn't believe my story: that Big Alcohol was targeting women, that there was a closing gender gap in risky drinking. Today, no one blinks. There is a huge appetite for Quit Lit, and many women are recovering out loud. There is a sharpening of attitude, of voice, of storytelling.
How would you describe the format of your Writing Your Recovery? What can participants expect?
In eight weeks, would-be writers will be schooled in everything from developing a voice to building a narrative arc. They can expect in-depth feedback on their writing, plus introductions to top memoir writers and Canada's top literary agent. They will be encouraged to workshop their writing. One recent class was so attached to one another that they decided to continue on after the eight weeks: several of them are on their way to book deals.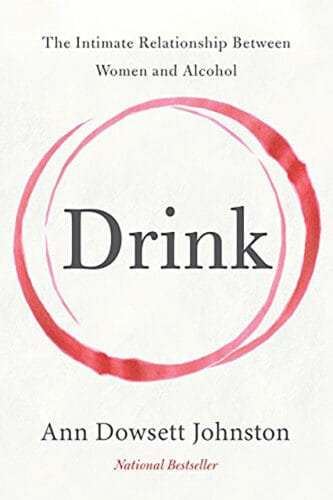 What have you discovered since launching this course?
Most writers are stuck: they believe their stories are too small or too unformed to be worthy; they suffer from writer's block or from lacking the tools to get going. Writing Your Recovery equips each writer with the tools to move forward: tools of habit, of voice, of confidence. There is an alchemy to these groups: women find their stories. This is an incubator for talent—and for publishing success.
What is the greatest lesson that writing Drink taught you?
There is tremendous power in recovering out loud. It has been said before, and it bears repeating: our secrets keep us sick. In the house where I grew up, my mother's drinking was never discussed–and we all suffered, terribly. Writing Drink was my way of telling the truth, and connecting the dots to the woman still suffering. Drink is a paper airplane, with one message: "You can do this. You too can heal." To this day, I hear from women on a weekly basis, and it brings me enormous joy.
What's an issue in recovery that needs to be urgently addressed?
The connection to trauma is real and pervasive: we drink to decompress, to numb, to forget. We need to destigmatize addiction, to recover out loud, owning our stories: for ourselves, and one another. In my case, I salute the bravery of Caroline Knapp, who wrote Drinking: A Love Story. Her book was a talisman for me, one I carried around for years. Now, Drink is that book for others. Together, we are all building a recovery library: histories for a new generation to hold dear. That's the purpose of Writing Your Recovery: to nurture the next generation of storytellers around the recovery bonfire.
For more info, or to register for May's fast-approaching course, head to Ann's website.