Second City is celebrating 50 years of laughs in Toronto, with a journey back through a hilarious half-century of the comedy institution. Their current revue, '50 Years of Funny', features sketches created by Canadian comedy icons like Mike Myers, Catherine O'Hara, and John Candy, performed by an ensemble of some of the funniest people in the city today.
Part of this hilarious cast is comedian, actor and producer Coko Galore, known for her performances in Pretty Hard Cases, TallBoyz, and Overlord & The Underwoods. Coko has headlined comedy festivals around the world, and also established Canada's first and only all-Black sketch ensemble, the Untitled Black Sketch Project.
We asked Coko about the best places in Toronto for comedy inspo, hidden gems in the city, and some of her other go-to spots.
What's the coolest thing about Second City's new home at One York Street?
Being by the water! And, the big big windows. Often when we think of traditional theatres, we think of dark spaces. The lobby/bar has these huge windows overlooking Love Park.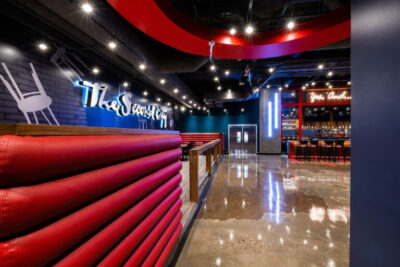 What's a location where you'll always find comedy in Toronto?
The Eaton Centre, you get to see tourists, people from the outskirts of Toronto, and Torontonians running an errand (because honestly there's no other reason for someone who lives downtown Toronto to go to Eaton Centre).
What's a space or place in the city that helps you feel calm?
Grange Park.
Which streets do you love walking, and why?
University because of the wide sidewalks, you don't have to bob and weave like Queen St W.
What's a spot you always recommend to out-of-town visitors?
Ripley's Aquarium / CN Tower.
Where do you find FUN?
I'm quite boring— book stores and stationery stores.
What Toronto locations would you like to know more about?
I've never been to Casa Loma.
What's a wonderful spot for people-watching?
Nathan Phillips Square / City Hall.
Three small businesses you'd like to give a shoutout to are…
Saul's Beauty Shop, Barbershop Patisserie, Propr Life & Style.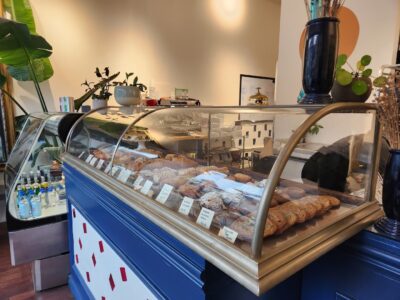 A restaurant or food place you've recently fallen for is…
A space you'd like to direct teens to is…
Kensington.
What's a place that always has a noticeably welcoming vibe?
Best Pride hotspot?
Hair of the Dog & Glad Day Bookshop.
What's a location/place that always smells good?
Uncle Tetsu.
What's a spot that makes you nostalgic?
Scarborough Town Centre.
What's a spot you love that comes alive at night?
Comedy Bar – Bloor West.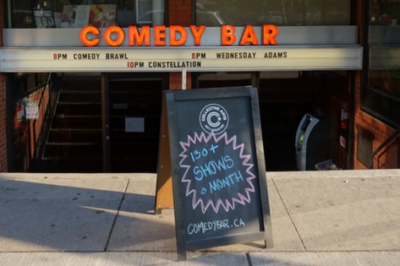 Do you have a favourite spot for a day of self-care?
Majesty's Pleasure on King.
If you could use a time machine, and pick one Toronto location to visit in the past, where would you go?
First Chinatown and East Chinatown when they were formed.
What's a spot that deserves more praise?
Any Toronto Public Library location.
What space drains your energy?
The Path during rush hour.
What do you consider to be a place loaded with stories that people may not think of?
The St. Lawrence Market area, I once did a walking tour of that area and learned its history. I wish more people knew about it. There's a spot by Jarvis and Front that commemorates the original shoreline.
And finally, where do you feel magic in the city?
Harbourfront, by the water, looking at the skyline.
See Coko Galore in 50 Years of Funny, running on Mondays, Fridays & Saturdays at 8pm and Thursdays at 8:30pm at Second City Toronto.