Barry's Bootcamp, the original cardio & strength interval workout from West Hollywood, has made its way to Toronto (310 Richmond St W). So what can you expect from this? We tried a class to find out.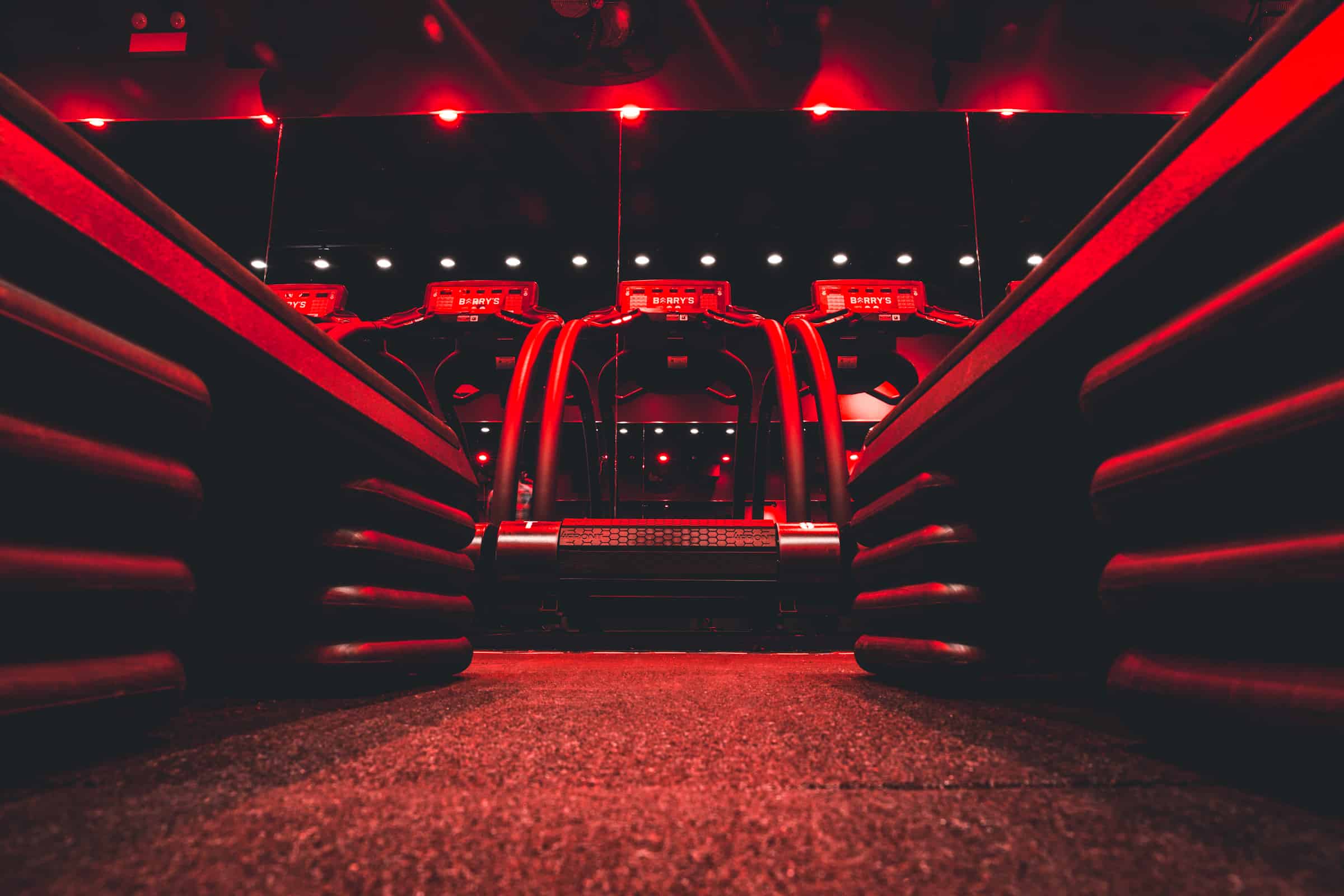 Black room, red lights. The studio itself is an elongated darkroom. This has the effect of making everybody look reasonably good, thereby taking the preening pressure off. You can stop being self-conscious about your butt and focus on getting 'er done.
Blasting tunes, booming instructor. Expect to be nearly deafened by a selection of high-energy dance tracks ranging from Mark Morrison to A Tribe Called Red while a ripped instructor barks out orders. (They do supply ear plugs.)
Gorgeous, immaculate change rooms that have all the bells and whistles: Complimentary plush towels, luxury products, lockers, WiFi, grooming stuff, hair dryers, elastics, tampons, even bags for dirty clothes.
Fuel Bar: A high-end made-to-order smoothie station (add whey, bee pollen, whatever!) Pro-tip: Place your order beforehand and it will be waiting for you after you're done sweating your ass off. Which brings us to…
A science-backed, butt-kicking workout. A mix of floor work with weights and treadmill sprints, this punishing HIIT routine will help you torch up to 1000 calories an hour! That's no joke. And the combo of the red lights along with the posi vibes make you want to push yourself. 10/10.