50 years have passed since four lads from Liverpool invaded America, but Beatles fever is still going strong. Get ready to Twist and Shout all night long because Beatlemania, the bi-monthly dance party dedicated to all things Fab Four, is back at Clinton's (693 Bloor St. W.) this Saturday!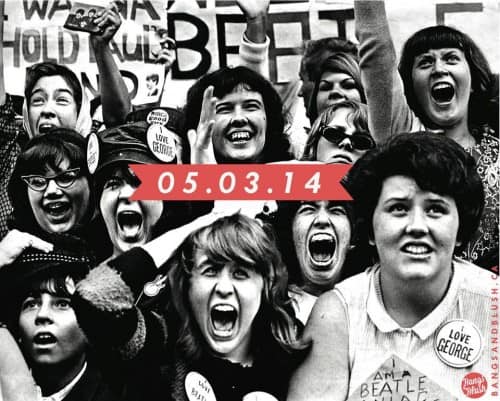 Expect to hear all your Beatles favourites alongside loads of '50s and '60s hits and rarities courtesy of Bangs & Blush, plus a few other surprises (for their last party, the ladies made 300 Beatle faces and word signs!).
Doors at 10 p.m. Ticket to Ride: $5.