Becca Lemire is She Does the City's staff photographer – so she definitely hits up more parties than you. Here are her picks for the best of 2014.
This was my first time experiencing an electrifying vogue battle, and I became obsessed! At one point I passed the MC a white wine and he thanked me into the microphone. #blessed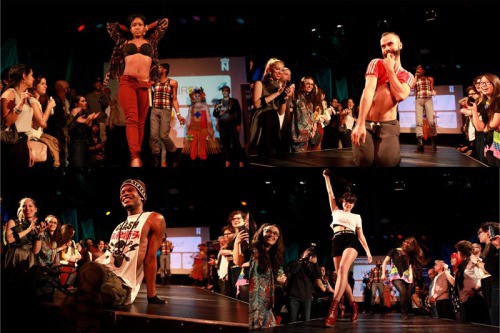 This was my second time experiencing the excitement of a vogue battle, but likely the first time for many of Toronto's corporate bankers in attendance. Things happened on stage that shall remain unspoken. All I can say is, Miss Lady Ice's anaconda does. Night ended with eating grilled cheese on white leather couches.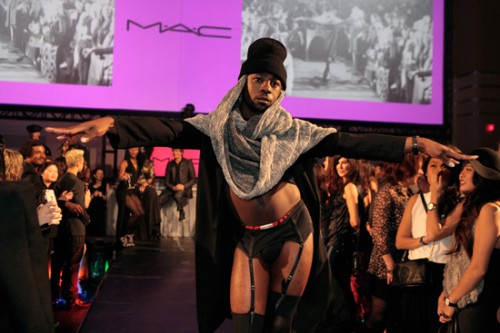 I tripped and fell over a French Riviera-inspired hammock on a Yorkville patio with camera in hand and was beyond mortified. We are all human and we all make mistakes. #lifelessons #loveyourself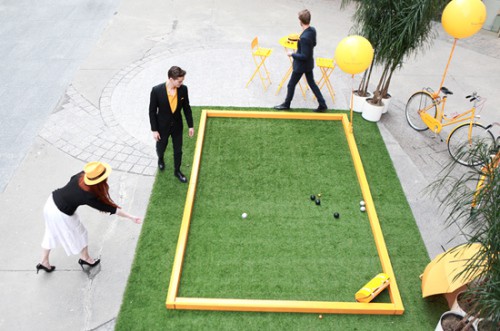 Madonna at Hard Candy Fitness launch
I WAS IN THE SAME ROOM AS MADONNA. She was a bit late but Madonna runs on Madonna time and if you don't like it, YOU ARE NOT WORTHY OF HER EXCELLENCE. After this took place, I was shooting a bar mitzvah and the parents thought I was *so* cool because I took photos of Madonna. *pats self on back*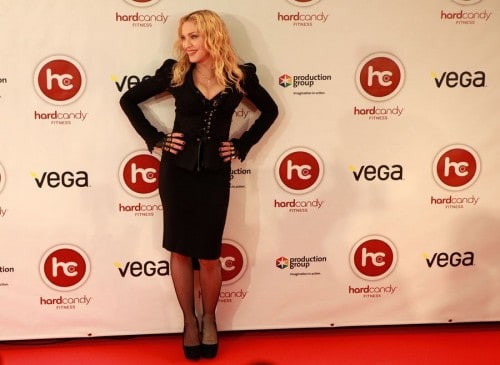 I paid $20 on a Tuesday to meet'n'greet RiFF RAFF along with a bunch of 18-year old fan boys from Buffalo and then Jen let me post the photos. What is my life?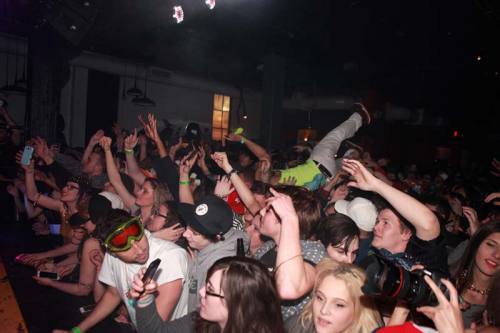 AGO Massive is just the best. Justin Broadbent did an amazing job on the 10th anniversary last year and I'm super excited to see what this year's artistic director Talwst Santiago does.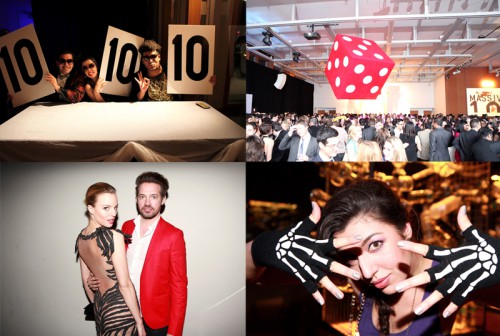 Ru Paul's Drag Race Battle of the Seasons
Nothing like a bunch of top notch drag queens dancing in thongs on stage to make you feel homely. This was so entertaining and fun to watch! And I got to photograph Carmen Carrera (hotter than all of u) and Jinkx Monsoon backstage! Jinkx was splayed out elegantly on a velvet couch having a nap and she looked like a medieval lady-in-waiting. We awoke her and she was most pleasant.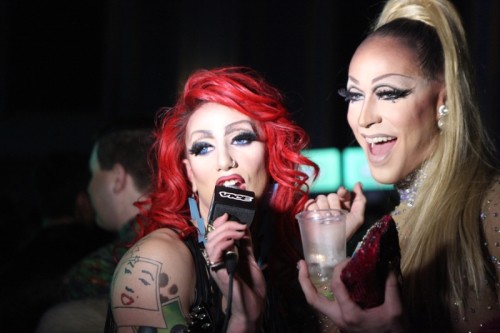 I'm kinda glad the only prom I've ever been to is a WORN Prom. Adults party better than teens. (RIP Worn).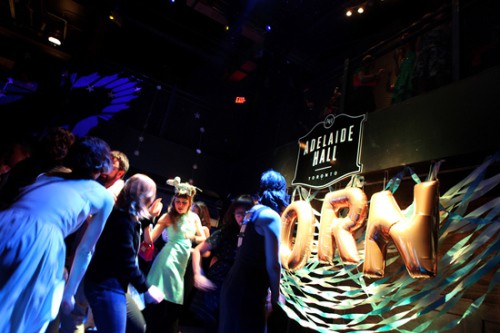 There was a crazy summer rainstorm that soaked Toronto right when the Stop Night Market was about to go down. I hid out in a church across the street where a recital concert was happening and somehow ended up directing parents to where their kids were singing. Vendors managed to keep their food and tents together and the night was awesome! Tons of great noms. Plus, in a rare coincidence, my brother Tony was there! He is a foodie now but when he was a kid would only eat plain pasta. We sent our mom a funny picture of us from the outdoor photobooth.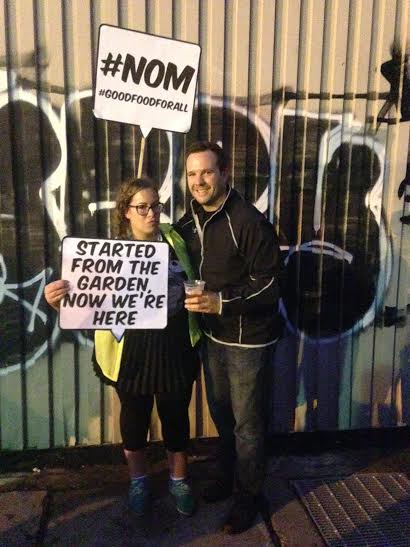 Street Style at Toronto Fashion Week
So much fashion. I always love shooting street style at Toronto Fashion Week!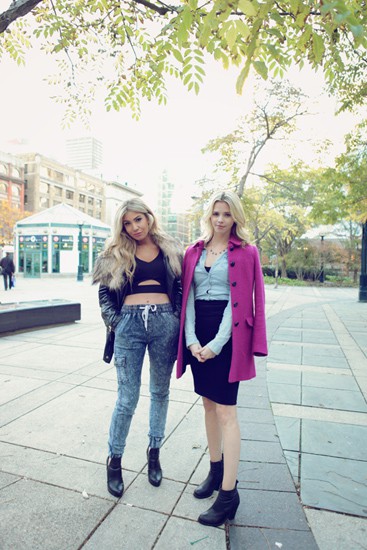 Big On Bloor does not disappoint! Such a cool, funky neighbourhood festival in the heart of Toronto.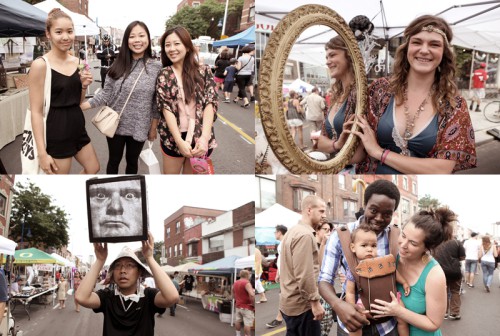 Got to see Theophilus London perform + Q-Tip dj! This was a great time, and a robot made me a drink. Theophilus brought adoring fangirls on stage and sensually danced onto them. You know who you are.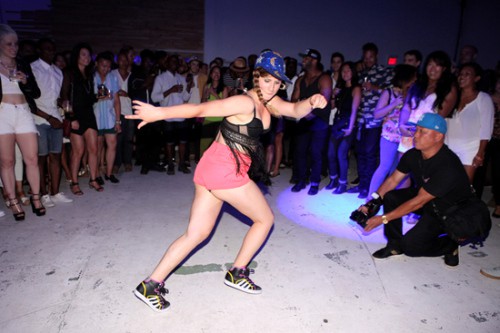 Honest Ed's is closing and I haven't accepted it yet, don't rush me! OK, so this may not be a "party" in the conventional sense of the word, but it is for sure up there with my favourite photos of 2014. Me and gorgeous model Marta and lovely team sashayed around Honest Ed's like it was 1920. #soblessed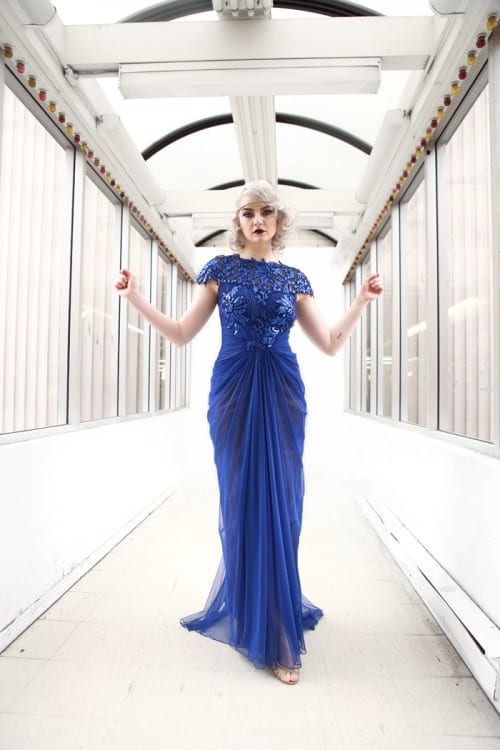 Eating, dancing and drinking inside the ROM never gets old. Avoid the bat cave unless you want to walk past awkward make-outs. But go into the bat cave if you want to make out with your date, I guess. Who didn't love the bat cave on school field trips when you were a kid? It used to feel so big and dark and scary! Now I just feel scared when I'm in dark corners with fake bats, fake bat sounds and strangers kissing.