New York Times' bestselling author Roxane Gay will appear in conversation with Good Morning Toronto's Garvia Bailey at the Toronto Reference Library this Thursday (March 16). The duo will chat about feminism and Gay's latest book of short stories, Difficult Women. Tickets to the show sold out in a record-breaking eighty-eight seconds.
Since the release of Gay's 2014 bestselling collection of essays, Bad Feminist, the writer's popularity has soared. Previous works include her 2014 novel, An Untamed State, a 2011 collection of writing called Ayiti, and a comic series entitled World of Wakanda, with which Gay became the first black woman to write for Marvel.
Gay recently hit headlines when she pulled her forthcoming book, How to Be Heard, from TED Books (an imprint of US publishing giant Simon & Schuster) after discovering they would publish a book by alt-right provocateur and former Breitbart News editor, Milo Yiannopoulos.
Of her decision, Gay wrote, "I kept thinking about how egregious it is to give someone like Milo a platform for his blunt, inelegant hate and provocation. I just couldn't bring myself to turn the book in." (Last month, Simon & Schuster cancelled Yiannopoulos' book after a video appeared of him arguing that, in some cases, sex between adults and children can be "perfectly consensual.")
Difficult Women is a collection of short stories that is beautiful in some parts and as painful as a punch to the gut in others. Violence against women is a consistent theme, appearing in fully half of the stories, and while the book is a difficult read, it is worth every tear you will shed, every uncomfortable emotion it will dredge up.
The book opens with "I Will Follow You," a story about two young girls who are snatched from their neighbourhood, imprisoned and sexually assaulted. This story is not for the faint of heart and sets the tone for the rest of the book.
The stories are full of sex and sexual violence, but Gay is neither prurient nor gratuitous. "Sexual violence is an all too prevalent part of life, so it is often part of the narrative," she says. The violence in these stories is not titillating and never just a plot point (as is the case in so many stories on screens and in books). Gay here is concerned with the perspectives of girls and women, not their attackers. The effect, for the most part, is savage and beautiful and she has the deftness of hand required to deal with such difficult subject matter.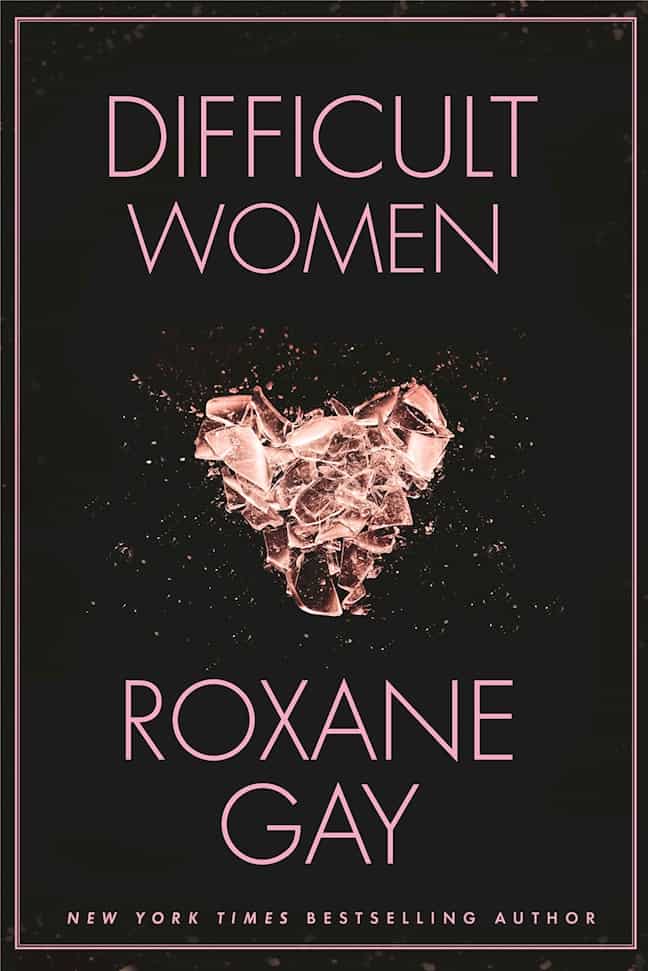 That is not to say she does not make some missteps in this collection: In "La Negra Blanca," the characters—a stripper putting herself through college and the grotesquely wealthy John who attacks her—are almost cartoonish. The dialogue in parts of the book is a little clunky. Gay wrote most of Difficult Women during her graduate days, before she had written An Untamed State or the immensely popular Bad Feminist. One has to question whether she would have penned "La Negra Blanca" today. "I'm the same writer in terms of my voice, my creative and intellectual interests, and point of view, but I am (hopefully) a better writer," she says.
By and large, Gay's prose is assured, measured and breathtakingly direct. She is incisive in her narrative, capable of cutting to the marrow of an issue and can illustrate her vision with bone-scraping clarity. She returns time and again to similar themes. "Clearly, I have my obsessions as a writer," she says. Some are small in scope (e.g., a prevalence of twins, the recurrence of dampness and mould) while others are vast (e.g., sexual violence, the body, gender, power, identity.)
Gay was born in Nebraska to Haitian parents who moved to the US when they were in their late teens. Her father was a civil engineer and, due to his work, the family moved often. Books became one of the few constants in the young author's life. She had a happy childhood and described her parents and siblings as "a loving, tight-knit, imperfect but great family." That all changed, however, when she was twelve years old.
She was out riding her bike with a friend one day when he led her to an abandoned hunting cabin in the woods where a group of his friends were waiting. The boy pushed her to the floor, stripped her and forced himself on her. She writes of the experience, "They kept me there for hours. It was as bad as you might expect. The repercussions linger." Gay didn't tell her parents and navigated her teens in a state of trauma and isolation. She began to write and poured her anger onto the page. One of her teachers, upon reading her work, suggested two things: that she visit a counsellor and that she pursue her writing. She took him up on his advice.
Gay, now forty, splits her time between LA, where her partner lives, and Indianapolis, where she teaches. She is associate professor of creative writing at Purdue University and, as well as her work as an essayist and novelist, a contributing opinion writer at The New York Times, essays editor for The Rumpus, and co-editor of PANK, a non-profit literary arts collective. She's also an avid Tweeter and a competitive Scrabble player. She puts her awe-inspiring productivity down to the fact that she doesn't have kids, and the fact that she's an insomniac.
Gay's upcoming projects include a memoir entitled Hunger, in which she writes about self-image and her relationship to food and her body. She also has a novel, a screenplay and a young adult book in the works and will continue her work as a teacher, editor and a champion of new voices. "I will always create space for other writers, particularly women and people of colour," she says. "It is imperative for me to share the ladders I climb throughout my career."
Roxane Gay appears at 'Feminism & Difficult Women with Roxane Gay' on March 16 at the Bram & Bluma Appel Salon in Toronto Reference Library.