For its inaugural year, the Blue Mountain Film Fest has programmed 25 films from 25 different countries, including Canada, China, Chile, Bolivia, Uruguay, Sweden, Israel, France, Saudi Arabia, Malta, Australia, Germany, and the United States. It's an ambitious five-day event (June 1 – 5) that brings an exciting new cultural addition to the region.
"The BMFF programming team has curated a diverse selection of powerful films for our inaugural year," said Helen du Toit, Executive & Artistic Director. "From comedy, romance, and adventure, to heavier themes such as war, human rights, and social issues, this slate of films reflects some of the most influential current films from around the world."
We love the range of programming, and we also love the idea of pairing a film with a hike, cycle, or beach visit. Most people think of Blue Mountain as a winter destination, with its popular ski hills, but the Georgian Bay area is equally as enticing in the spring and summer months. It's a beautiful time to experience a mini getaway.
Plan a night or two at Blue or the surrounding area, and enjoy films as well as some outdoor fun.
Here are our top picks for the Festival, including some must-see documentaries along with dramas that have made waves in other festivals around the world.
DOCUMENTARIES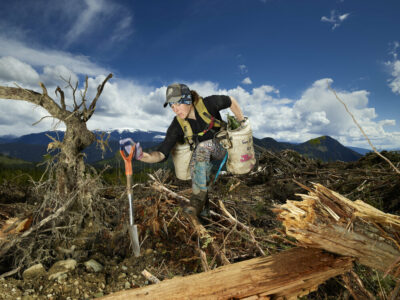 Forest for the Trees by Rita Leistner
Canadian photographer-filmmaker Rita Leistner turns her lens on the denizens of a tree planting camp in BC to explore what brings men and women such as herself to commit to this grueling, lonely and isolated work. We watched this film through VIFF last year, and also visited Rita's exhibition at Stephen Bulger Gallery, and think her work is magnificent. If you're curious about the life of tree planters, you'll find this documentary most compelling. Watch the trailer now.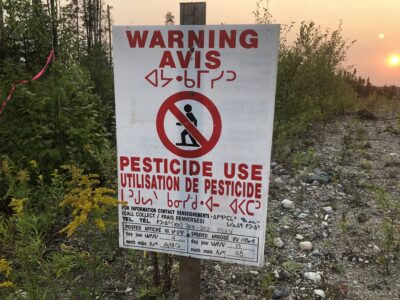 Into the Weeds by Jennifer Baichwal
The latest environmental documentary from Canadian director Jennifer Baichwal (Anthropocene; Manufactured Landscapes) is a lucid and damning courtroom drama detailing the case for damages brought by a school groundsman against agrochemical giant Monsanto. The film opened this year's Hot Docs Festival to great acclaim. After watching Into The Weeds, we immediately started sifting through items in our kitchen cupboards, reading the labels, trying to figure out which cereals and oatmeals were sprayed with Roundup weed killer. If any film persuades people to grow their own veggies or swap the supermarket for a local farm share, it's this one. You will find yourself asking, "What's safe to eat? Who can I trust??" We're huge fans of Baichwal's work, and her latest doc is a must watch.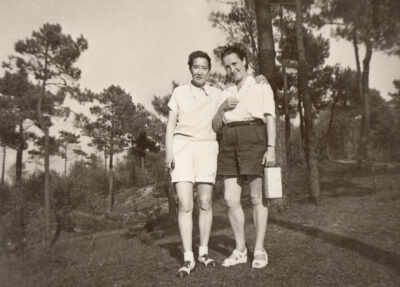 Nelly & Nadine by Magnus Gertten
In this transfixing, beautifully crafted documentary Magnus Gertten gently reveals an exceptionally resonant love story between two remarkable women who met in a German concentration camp in 1944. We haven't seen this one yet, but the trailer is incredibly moving and nearly had us in tears. If you're curious to read more before reserving your seat, we recommend this feature in Variety, in which the award-winning Swedish filmmaker shares the fascinating backstory of how he came to make the riveting documentary.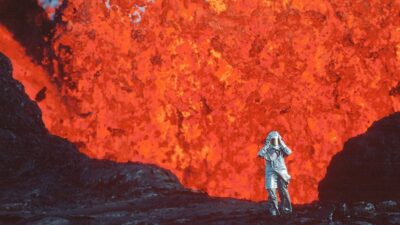 Fire of Love by Sara Dosa
French volcanologists Katia and Maurice Krafft share an all-consuming love for lava and the earth from which it spews. Sarah Dosa's stunning doc memorializes two eccentric Alsatians traveling the planet in hot pursuit of their shared lifelong obsession: volcanoes. If you're a fan of Planet Earth, and other nature documentaries, you'll be amazed at this documentary and its shockingly close-up and mesmerizing shots of fiery hot lava.
DRAMAS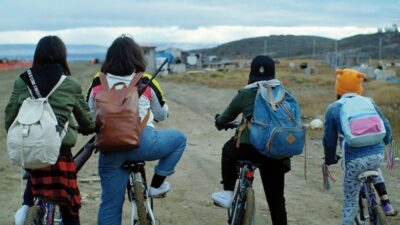 Slash/Back by Nyla Innuksuk
Slash/Back is the highly-anticipated horror film by Nyla Innuksuk that will open Blue Mountain Film Festival. The film follows Maika and her ragtag friends as they discover an alien invasion in their tiny arctic hamlet. Utilizing makeshift weapons and their horror movie knowledge, the aliens soon realize that you don't mess with the girls from Pang. With breathtaking cinematography and a chilling story, Slash/Back is sure to keep audiences on the edge of their seats. Grab a ticket to the premiere and you can also enjoy the opening night party on June 1, taking place outdoors in Blue Mountain Village.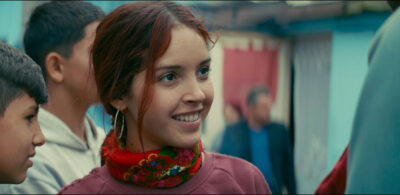 Gagarine by Fanny Liatard & Jérémy Trouilh
Inspired by the youth they met while interviewing the inhabitants of a condemned apartment block in the suburbs of Paris, Fanny Liatard and Jérémy Trouilh cook up an audacious magical realist fable about creative resistance — with a killer soundtrack.
The film was selected for the 2020 Cannes Film Festival and also won Best First Film from the Lumière Awards 2022. The trailer is incredible.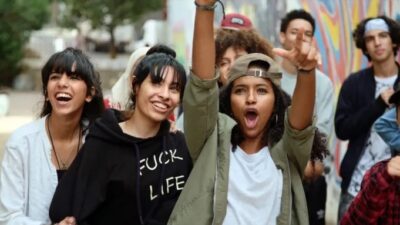 Casablanca Beats / Haut et Fort by Nabil Ayouch
Inspired by filmmaker Nabil Ayouch's experience of opening a creative arts centre for youth in a Casablanca ghetto, this punchy, propulsive drama fuses music, drama and realism to potent effect.
Nominations include the Palme d'Or from Festival de Cannes 2021 and Best Foreign Language Film from Palm Springs International Film Festival 2022 (so you know it's going to be excellent).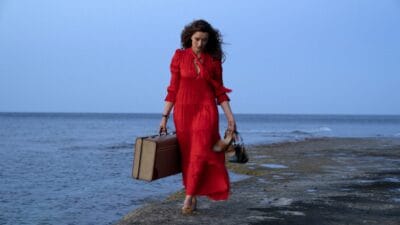 Carmen by Valerie Buhagiar
Abruptly homeless after dedicating her life to looking after her brother, a Catholic priest, Maltese spinster Carmen (Natasha McElhone) assumes his place in the confessional box, dispensing subversive advice to the surprised supplicants in this whimsical feminist romance. Carmen has won over audiences at both the Whistler Film Festival and the Canadian Film Festival, and we're happy that it's making its way to Blue Mountain as this is an easy film for audiences to fall in love with.
Have we enticed you to take a road trip? Book a room at the luxurious Westin Trillium House resort that's located directly in Blue Mountain Village, and you can walk to some films, and then return back to the hotel for a swim in the gorgeous pool. Or check out Penny's Motel, a cool boutique motel in neighbouring Thornbury that has been updated and redesigned, but with a distinct 70s vibe that honours its beginnings.
Another idea would be to rent an Airbnb, like this charming house in the heart of Kimberley village, that is within walking distance of Justin's Oven, Hearts Tavern, and boasts stunning views of Old Baldy Conservation Area, as well as easy access to the gorgeous hiking trails that will take you to the top of Beaver Valley.
This film fest calls for an adventure! Make a plan to enjoy Blue Mountain in June.
Full schedule and ticketing information is available on the Blue Mountain Film Festival site.