If you could line up an over-the-phone playdate, where a local actor would chat with your kid at the same time every day, for one week, to help them solve a wacky mystery, would you? WELL YOU CAN.
In late March, when the realness of the pandemic set in, Outside The March realized that they'd quickly have to find creative solutions if they wanted to keep actors working, and continue to host performances. Thus the The Ministry of Mundane Mysteries was created, a curious and quirky interactive theatre production that took place over the phone.
People stuck in quarantine could sign up, and an actor—with impeccable improv skills—would call them, in the role of a detective, or representative of The Ministry. Together, they'd work to solve a mundane mystery in their life. From why the sink is clogged (who did it? when?), to where Stevie (the neighbourhood cat) wanders each day—every home has a mystery that begs many questions.
Word of mouth spread, and within weeks, these theatrical exchanges over the phone were being had in SIXTEEN DIFFERENT COUNTRIES! It wasn't just bored and lonely humans stuck at home who were enjoying the calls, critics also praised The Ministry of Mundane Mysteries. In a time when most assumed theatre was dead, it grew to become an international hit.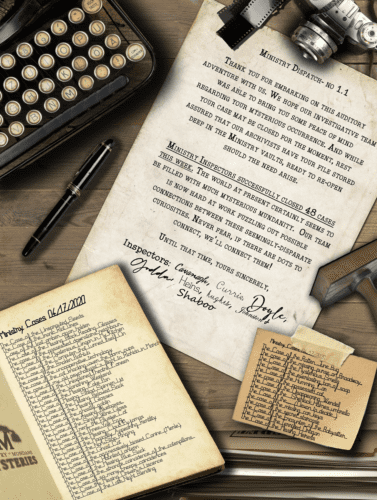 While designed for adults, Outside The March began to notice that entire families were participating, and enjoying the thrill of the mystery. Knowing this, and the fact that most kids were not able to attend summer camp, they partnered with Theatre Direct, one of the country's leading theatres for young audiences, and TO Live, to develop a version just for kids (aged 5-12), to help solve the biggest mystery in society right now: how can we have safe fun shared experiences with our friends this summer?! It's a mystery that parents and kids are desperate to solve.
"Over the course of the pandemic, we have seen the power of connection and adventure that The Ministry has offered audiences and families," says Ministry Co-Creator and OtM Artistic Director Mitchell Cushman. "This summer, kids are far more isolated at home than ever before, and so it just made sense to reinvent Mundane Mysteries as something that children of all ages could participate in with their friends – like a multiplayer video game, except no one has to stare at a screen, because it's all over the telephone!"
Aptly named Mundane Mysteries PLAYDATE, kids can either participate independently or choose a friend to join the call. That friend would then be patched in by The Ministry so that both kids can help solve the mystery, with guidance from 'the officials'.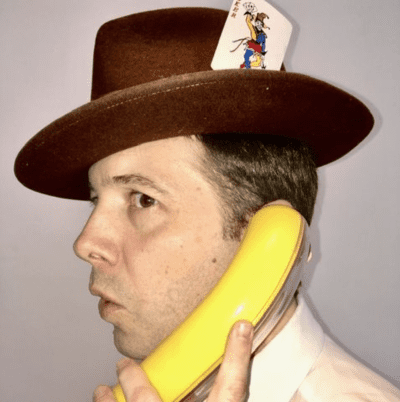 Beyond the calls, which take place over the span of a week, at the same time each day, Mundane Mysteries PLAYDATE includes daily creative enrichment activities developed by Theatre Direct which will keep kids occupied with a structured activity for roughly an hour each day. Day 1 of the experience will see kids make their very own Inspector Tradecraft Kit, complete with disguises and a craft-made notebook with secret compartments. The week will also include codes and ciphers, maps and more. Older detectives' activities will have more storytelling and escape room-style puzzle solving, whereas younger detectives' activities will include more crafting, colouring and building.
We think this totally different way of engaging with theatre is AMAZING. Original, quirky, hilarious, and handled with care, a week with The Ministry of Mundane Mysteries might just be the thing that gets your kid chuckling (and gives you a precious slice of time to yourself).
It's true: our Harriet The Spy / Carmen Sandiego dreams have come to life. Get your kids doing something creative and out of the ordinary.