For this month's title, we're time traveling to 1886, and getting swept up in Lizzie Pook's mesmerizing historical novel Moonlight And The Pearler's Daughter. The propulsive story explores the harsh and rugged world of pearl diving off the coasts of Western Australia.
When her father doesn't return from sea, twenty-year-old Eliza Brightwell is determined to seek out the truth about his disappearance.
Whispers from the townsfolk point to mutiny or murder. Headstrong Eliza knows it is up to her to find out who—or what—is responsible for her father's disappearance. Searching for the truth, she delves beneath the glamorous veneer of the south sea pearling trade only to discover that the sun-scorched streets of Bannin Bay, a town she once thought she knew so well, are teeming with corruption, prejudice, and blackmail.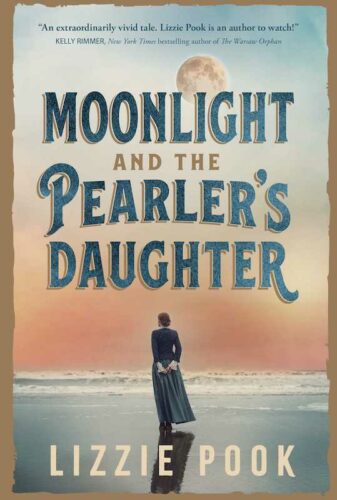 How far is Eliza willing to go to save the ones she loves? And what family secrets will come to haunt her along the way? When survival is difficult, people turn to desperate measures, risking their own lives, while ravaging others. This gripping mystery will capture your imagination, and Pook's beautifully descriptive writing will transport you right down on the beach in 19th-century Australia.
Moonlight and the Pearler's Daughter is an exquisite debut for Pook, who has honed her craft as a London-based travel writer and journalist, writing for The Guardian, The Telegraph, The Times (London), The Evening Standard, and Stylist.
It's obvious that Pook's years in journalism have made her a meticulous researcher; the historical details in Moonlight In And The Pearler's Daughter are eye-opening and treated with care. Readers who aren't familiar with the brutal colonization of Australia, and this particular frenetic moment in history, will learn about the grueling conditions, the exploitative nature of pearl diving, and the horrific treatment of the native population. Those who gravitate towards historical fiction with a desire to learn about a subject will not be disappointed.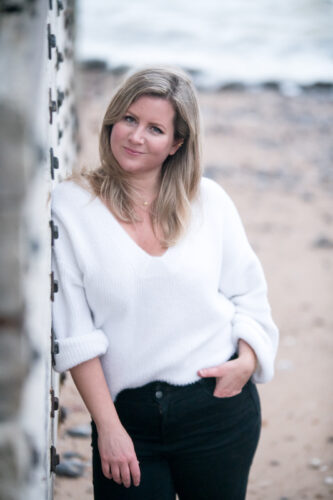 We love that the genre of this month's book club is completely different from May's Love Marriage by Monica Ali. Expect to be hooked by this sweeping story where waves devour men whole on the regular, and where women are forced to build a life in harsh and lonely conditions, far from the world they once knew.
Moonlight And The Pearler's Daughter publishes on June 7th. Grab yourself a copy and follow along; we'll be interviewing Pook and sharing a discussion guide to help spark ideas and conversation. You can also enter to win a copy, along with a very special experience on Toronto's waterfront. Intrigued? Jump to our Instagram to see what you could win.