Spring is always a season full of possibility, transformation and new life. Here at Shedoesthecity, we recently announced a big change, and to usher in the exciting new chapter we've organized a 5-week pay-what-you-can workshop. We'd love for you to join us!
This series brings together facilitators we admire who respect the powerful relationship between mind, body, and creativity—and how they work together to support mental health.
It's been a tough and long winter, and our intention for this series is to offer a variety of welcoming workshops that support self care and nurture community connection.
Choose one class that speaks to you, or sign up for all five! By the time we finish, it will be April 27, the weather will be warmer, the flowers will be out, more people will have been vaccinated, and our hope is that life will feel noticeably lighter and brighter.
Tuesdays at 8pm ET – Follow Eventbrite links to read full description of each workshop and register.
March 30 – Soul Sculpt with MJ Shaw
April 6 – Poetry to Heal with Roen Higgins
April 13 – A Fun Mess: Visual Journaling with Olwen Wilson
April 20 – Slow x Flow x Glow with Yamikani Msosa
April 27 – Dearest Anxiety: A Gentle Writing Workshop with Nina K Moore
To ensure the safety and comfort of everybody in attendance, these workshops are only open to women, transgender, genderqueer/non-binary.
All proceeds from the Breathe / Move / Create series will be donated to Red Door Family Shelter. Red Door provides safe sanctuary and support services to women and children affected by domestic violence, families experiencing a housing crisis such as eviction and refugees with nowhere else to turn. Get more info on their website.
Meet the Facilitators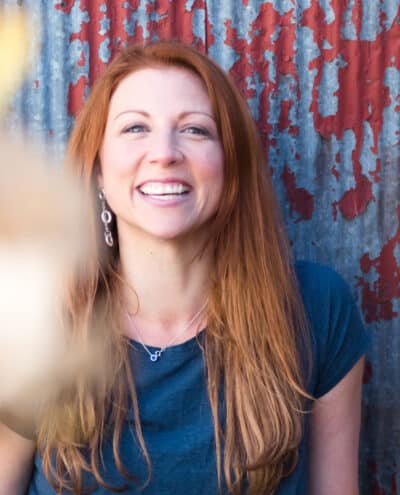 MJ Shaw
MJ is an award-winning fitness instructor who has been teaching fitness, dance and yoga across North America for over 25 years. Since childhood, MJ worked in the aesthetically driven entertainment and dance industries, constantly needing to measure up to standards of body dysmorphia and beauty, finally surrendering to the real power of her body after being transformed by years of fertility treatments and finally motherhood. Her body became something else: a tool for moving around the world, for inspiring, for creating and for loving herself. MJ has made her life's work building a space in which to share this renewed fitness and physical outlook. SOUL FUEL was born out of the desire to create a space where fitness is an act of empowerment, of strengthening from the inside out, of finding joy in moving your body. More info on MJ and SOUL FUEL here.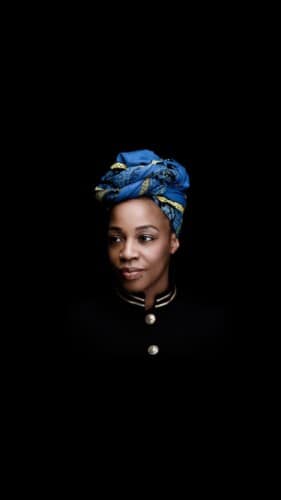 Roen Higgins
From a hyper at-risk youth in the system, to an active community change agent, Roen is a committed special needs educator, life coach, speaker, and event producer. She is known to flip words and paint pictures through her diction and uses her-story to help others "Elevate". Her community service and creative accomplishments have been widely recognized. This repeat winner is no stranger in the scene of Improv & slam poetry and has taken stages over with pieces that echo the realities of our society yet never leaving the mic without a solution. Dubbed as 'Blu Riva', her unique style, 'flow' and delivery has gained her opportunities to empower others to explore creative expression as a therapy of a lifetime. More info on Roen.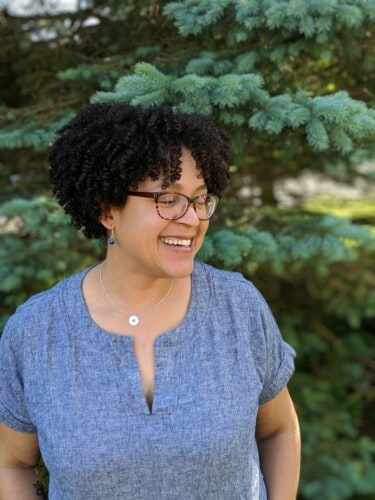 Olwen Wilson
Olwen Wilson is a healer & creative facilitator who helps people who are drawn to visual journaling and making visual art but they don't feel like they have enough talent or time. She helps them figure out how to make it a part of a regular practice in a way that helps them clear their mind (even for a moment), get better at making decisions and take action.
Having taught self-care practices for over a decade, Olwen's practiced everything from yoga to energy healing, drumming to meditation. But the one she keeps coming back to the most is visual journaling. It helped her learn to trust herself again after suddenly getting diagnosed with a chronic illness so that she could stop wasting time waiting and worrying about what other people think and go after what's important in life. More info on Olwen's site.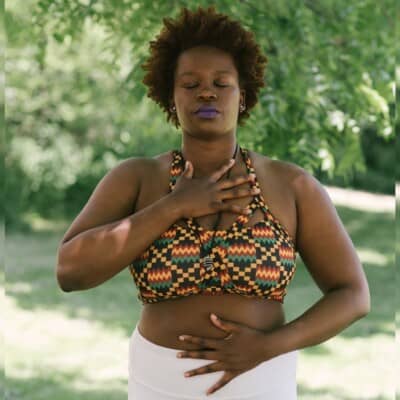 Yamikani Msosa
Yami is a movement based practitioner who works at the intersections of gendered and racial violence, based in Tkaronto. Yami weaves ancestral teachings, decolonial practices and movement to support connection to space and place. Yami is a member of Brown Girls Yoga and Restore Collective with Hill Insider. In 2017 Yami founded SEEDS Yoga for those affected by sexual harm.Learn more about their work at
yamimsosa.com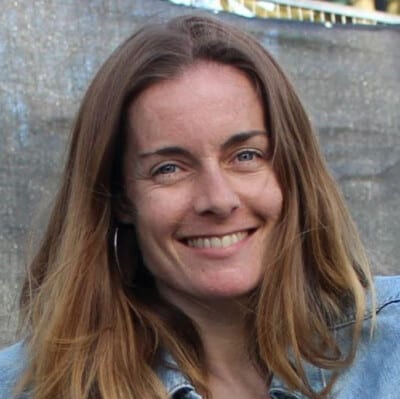 Nina K Moore
Nina is a Toronto-based anxiety coach, writer & mama. Her mission is to help others better understand, minimize, prevent—and thrive with—their anxiety. Nina's work is based on her extensive teaching background as well as her lived experience of learning to live—well—with an anxiety disorder. Writing is, for her, a sacred tool for wellness. More info on Nina.
We hope you can join us!