Need a condo and a car? Bside at Minto Westside, a condo soon to rise at Front and Bathurst Street, is building electric vehicle (EV) charging stations right into their parking garage, and get this: if you buy a condo with a parking space with an EV charging station, they'll throw in Canada's top-selling, fully-electric car, the Nissan LEAF, for FREE. This is how you do smart eco city living.
"Our goal is to design for the future," says Wells Baker, Director of Conservation and Sustainable Design at Minto. "Installing EV chargers at Bside gives residents who want a vehicle in the city the ability to make an affirmative environmental decision. That alone is a huge step forward, but we wanted to take that next step and actually incentivize a decision towards the more sustainable option." Super cool.
Last week, Minto let me borrow the Nissan LEAF to experience what life could be like living at Bside on #MyBsideJourney. It was my first time driving an electric car; it was quiet, the compact size made it incredibly easy to find street parking in downtown Toronto, and it felt really good to drive a car that would never, ever guzzle gas. The best part was when, at a stoplight, I noticed frantic waving from people in the car next to me. After a few seconds, I realized they were giving me thumbs up and indicating that they were also driving an electric car. ECO-PEOPLE on the GO! It's a cool green club that we should ALL JOIN. Bside at Minto Westside is making it easier than ever if you head in right now! With only a few cars remaining, this is the last chance to take advantage of this offer.
So, where did I go? Um…where didn't I go?!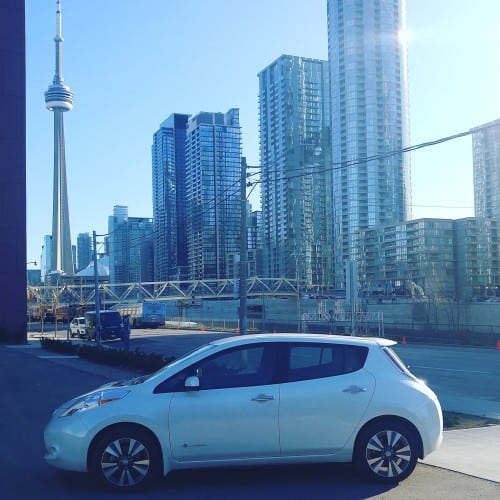 1. Front & Bathurst
I picked up my sweet ride at the Bside at Minto Westside condo presentation centre and scoped the location. If you move here, you'll be a short walk away from the heart of King West, Chinatown, Queen West, financial district and Harbourfront. So your workweek and your weekend are all within walking distance.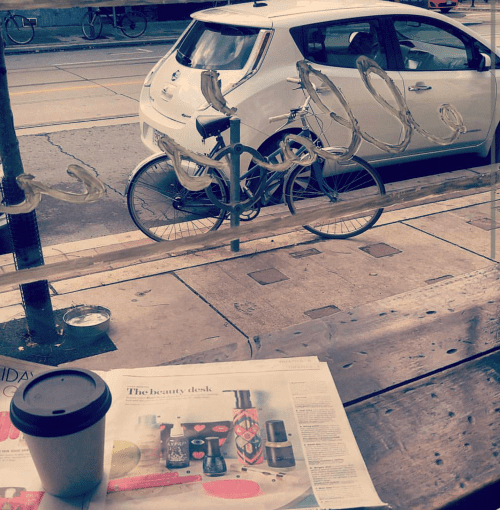 2. But First, Coffee
I drove up Bathurst, made a left onto Dundas West and hit up one of my favourite local coffee shops, Ella's Uncle.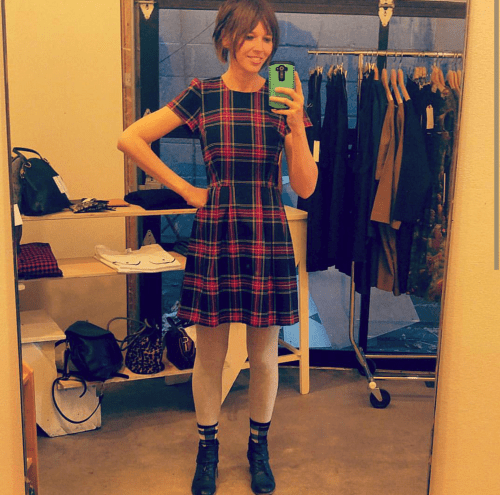 3. A Trip to Oz
I had a bunch of errands to run on Ossington, but I made time to slip into Victoire. I found the cutest plaid holiday party dress from Canadian label, Birds of North America. Reminds me of Christmas past.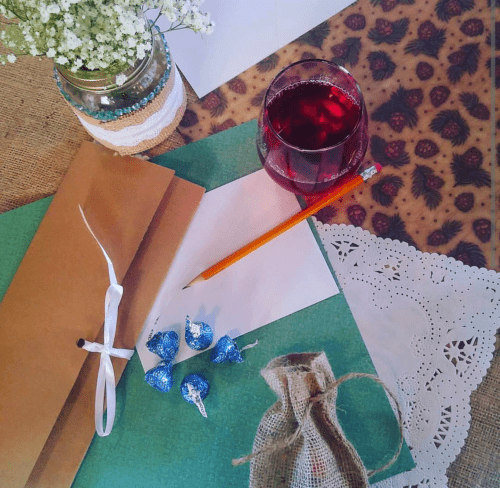 4. Crafting on King West
Not my usual (I'm actually quite useless with crafting), but I spent a few hours at 2nd Floor Events (King & Spadina) building a holiday wreath with a dozen DIY bloggers. The event was organized to promote the launch of Makeful, a new lifestyle specialty channel that celebrates the ever-growing DIY maker community. Channeling Martha was a nice breakaway from my norm.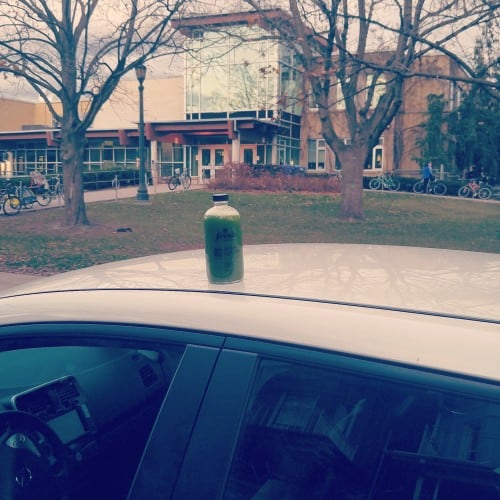 5. Fresh-on-the-Go
After a coffee meeting in Kensington, I zipped over to Fresh on Crawford to grab takeaway dinner for the fam. Parallel parking on busy side streets is a cinch with the Nissan LEAF.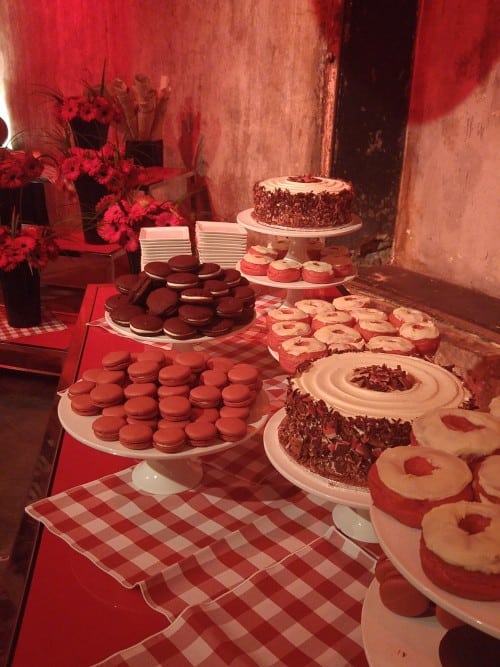 6. West Side to the East Side
The Globe and Mail was having a bash at The Fermenting Cellar, so I cruised the Gardiner eastbound and bolted in for some evening networking and dessert sampling.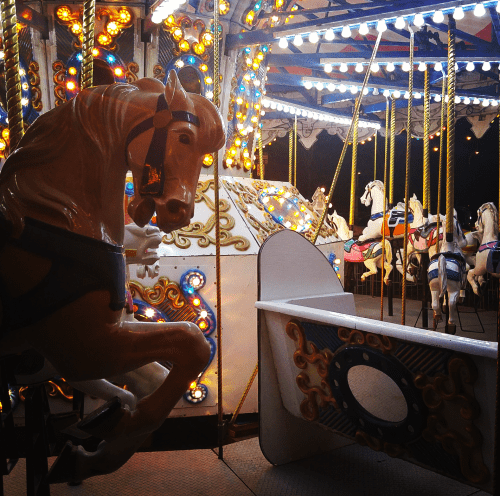 7. Merry-Go-Round Magic
T'was the night before Christmas (well, the Toronto Christmas Market). I walked around the quiet cobblestone streets in the Distillery, gazing at the enormous tree, due to be lit the following day, and looked closely into the eyes of the ponies, ready to take countless children on a whimsical trip. It was a most magical way to end #MyBsideJourney.
I'll miss you, little LEAF. We had fun.
Starting from the low $200s, Bside at Minto Westside offers state-of-the-art, design-forward suites from a price point rarely seen in the downtown market. Project features include phenomenal amenities and a highly walkable location adjacent to Toronto's financial district and the planned Block 31 – set to be Toronto's largest urban school, community, and daycare facility. For more information, or to book an appointment in the Bside at Minto Westside showroom, go here.
This post was generously sponsored by Minto Properties, but opinions are my own.