At the supple age of 28 I had a realization that I am now probably an adult. How did this epiphany come about? When I realized that something had to give. Between my job (hay, Shedoesthecity, hay), caring for two gorgeous doggy boys (I seriously have no idea how people with human children get anything done), a semi-regular-errrr yoga practice, laundering my own goddamn clothes, and everything else in between, I was feeling mega run down.
Was it chronic fatigue? NO, life was pretty good. But, I wasn't eating properly. One day I would spoil myself with sushi and cheesesteaks, the next, I would feel mega guilty about all the money spent on takeout and commit to cooking at home. More often that not, this meant that I would starve until 5pm at which point I would eat chips for dinner.
I needed help! I'd heard of a bunch of meal delivery services before but they were either pricey or too complicated. I mean, it's nice to receive portioned ingredients so you can make a beef bouillabaisse at home but it'll still take you a looooong ass time. So, when I heard about PREPD it peaked my interest; they got me at "Cook great meals E-A-S-I-L-Y."
The next week I gave it a try; the food was lovely as was the service. There were loads of options to choose from, and lots of great vegetarian alternatives. The tasty gamut runs from lasagna to grilled veggie sandwiches, because sometimes that's all you have time for, and they get that. Every meal is balanced with ingredients sourced locally (whenever possible) and meal kits are delivered to your front door.
For example, this week, subscribers have a choice between penne with Italian sausage (with homemade tomato sauce), dry rub BBQ chicken with a corn salad, or beluga lentil and veggie salad, which comes with zucchini, peppers, walnuts, grapes, goat cheese and fig vinaigrette…YUM!
All you need to supply, literally, is cooking oil, salt and pepper. Each dish is guaranteed to cook in less than 40 minutes, and there are 3 planned meals each week. Here are some examples (because looking at yummy food is fun).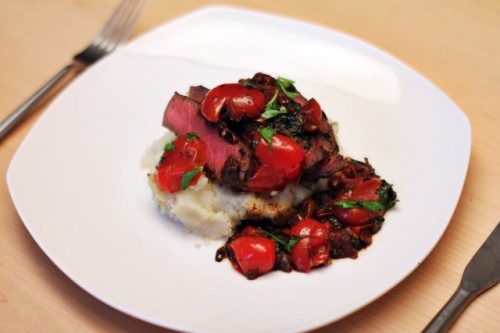 Steak Alla Pizziola with creamy mashed potatoes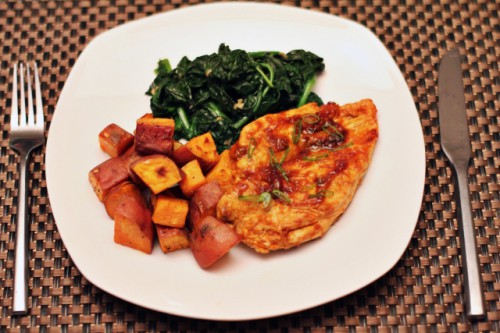 Korean BBQ Chicken with roasted sweet potatoes and sautéed spinach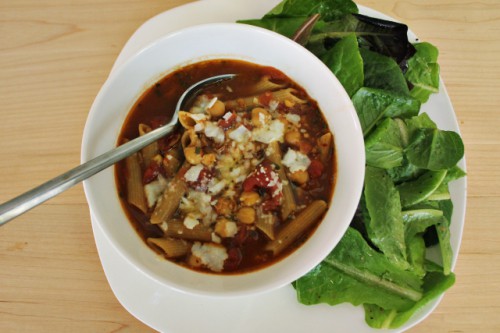 Tuscan Penne and Chickpeas with whole grain penne, sage and rosemary. Served with insalada mista
Their policies are pretty relaxed, so if you're a freelancer whose schedule changes week to week it's super easy to postpone deliveries with proper notice. Or, if you need to take it easy one week, like me, PREPD is a great way to carve out a bit of time for yourself, stay on budget and eat well ALLLLL at the same time.