Unless you are a prince-turned-beast isolated from the rest of the world, then you've already heard the news: Toronto's Casa Loma has been completely transformed into the castle from the Beauty and the Beast. I must admit I was a bit nervous heading to the media preview of the exhibit last night. How could Disney and Casa Loma even come close to recreating the magical castle from my most beloved childhood movie?
As I trudged up Spadina Avenue in the freezing cold at dusk (pretending I was Belle from the scene when she first runs away from the castle only to run into wolves in the forest), I saw an illuminated Casa Loma in the distance, and I knew I had nothing to worry about. All my childhood dreams were about to come true…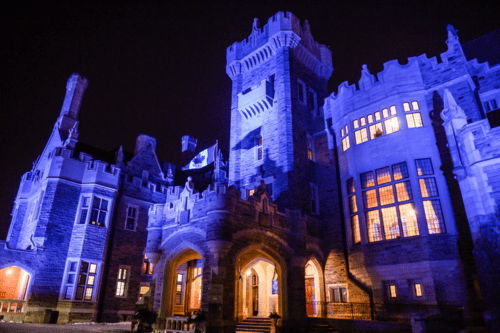 And come true they did. Breathtaking is the only word that comes close to describing the evening. Don't expect a replica of the castle from the film, but the folks at Disney and Casa Loma have truly captured its enchanting essence. I kept waiting for the paintings to come to life or for a beast to pop out and take my glass of bubbly away. But I don't want to give the magic away…so you will just have to see for yourself!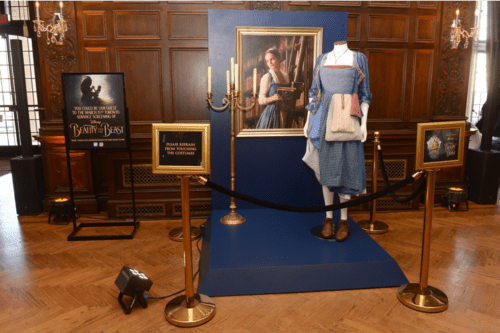 The Beauty and the Beast Exhibit at Casa Loma runs this Family Day weekend and offers fans an exclusive look at some of the stunning costumes from the film, including the dress that our favourite feminist Emma Watson wore. The exhibit runs Friday February 17 to Monday February 20 with special extended hours to 9pm.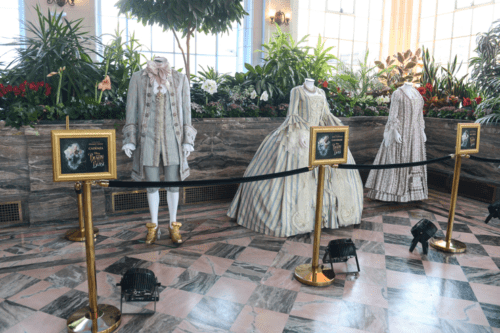 There's something for princes and princesses of all ages with special performances, face painting, arts and crafts and a bouncy castle.
It's going to be a sold-out event, but guests to Casa Loma can say the promo code "Be Our Guest" at the box office when purchasing their tickets on-site and receive a special 20% discount for the Beauty and the Beast Exhibit. Beauty and the Beast will be released in theatres on March 17, 2017. Until then, I'll just be humming "Tale as old as time…."