What day is today? It's World Martini Day! Finally, a holiday we can all get behind!
To celebrate, Belvedere sent us this incredible sexy James Bond-esque martini case with EVERYTHING that we could ever want and need to make the puuuurfect martini! Vermouth? Check! Adorbs jar of olives? Shaker? You betcha! Cute little olive piks which can and should be used in a mini sword fight once olives have been consumed? Double check! And, of course – the pièce de résistance – a bottle of Belvedere Vodka!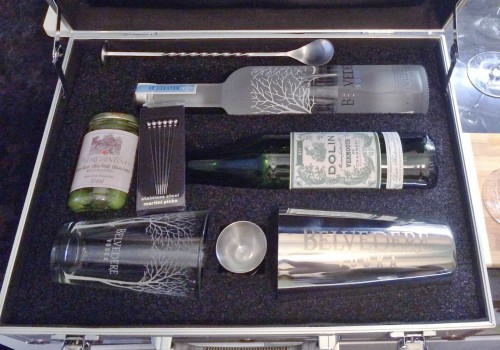 We made a night of it, and had a blast! A couple of our pals added a bit of juice and sour flavouring to their martinis, while we opted for the classic, EXTRA dirty!
Here's how we did it:
* Belvedere Vodka * Dry Vermouth * Olives  
Pour Belvedere Vodka into a shaker of ice. Add a DROP of Dry Vermouth followed by a splash of juice from the olive jar. Cover and shake, shake, shake! To finish, strain into a martini glass, add olives as garnish and drink up!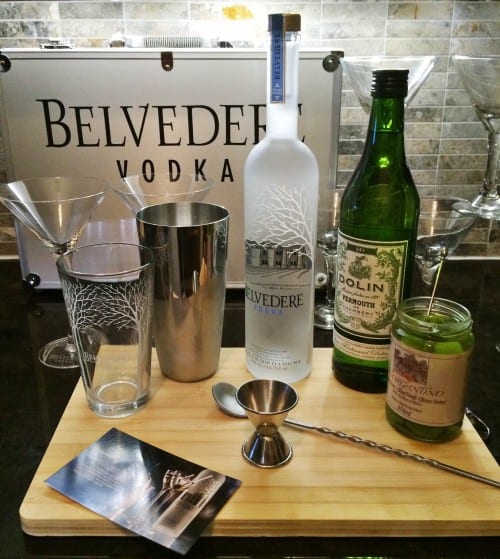 This was a super fun departure from our usual hangs consisting of wine and beer, and a wonderful way to make an ordinary night feel more elegant and special. Thanks, Belvedere!
How are you celebrating World Martini Day? Join the online conversation and tell us how you prefer your martini — #BelvedereShaken or #BelvedereStirred?