Premiering next week at Harbourfront Centre Theatre, CHAMPIONESS unites boxing and several styles of dance in a performance that's equal parts exhilarating and empowering.
Fusing elements of boxing with contemporary, street, and Latin dance, this captivating performance is based on the real life experiences of choreographers Sam Schleese and Mel Hart, founders of the Toronto-based contemporary dance collective SaMel Tanz.
Looking to build strength and stay fit outside of dance, Sam and Mel both took up boxing when they entered their 30s, and quickly found out how cathartic and empowering the sport can be.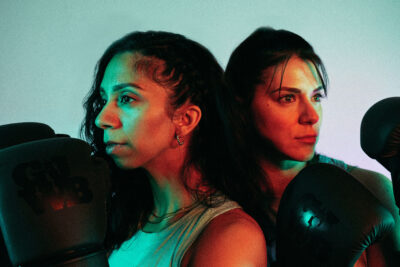 "When taking a boxing class you are soaking wet by the end of it. Punching away any troubles or anger stored in you is such a healthy way to relieve stress. Learning how to defend and attack and do so in a safe space became empowering."
Struck by boxing's similarities to dance, (both require rhythm, intricate footwork and agility) and inspired by their newfound confidence and strength, the idea for CHAMPIONESS was born.
Originally performed as a 10-minute duet in 2019, CHAMPIONESS is now a 60-minute production with a multi-generational cast of 6 dancers: Lilly Giroux, Lauren Lyn, Renee Smith, Irma Villafuerte, and Sam and Mel, shedding light on the power of solidarity amongst women.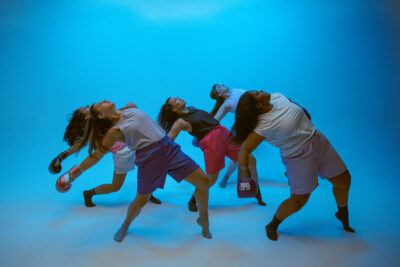 "We have grown up seeing mainstream society pit women (especially those at the top of their crafts) against one another, rather than celebrate everyone's successes and share space," said Sam and Mel.
But in their time as members of the 9-woman Hip Hop dance crew DEUCEnDIP, they saw firsthand the power of supporting each other and sharing the spotlight.
"We wanted to remind audiences of the power of community and show how stepping back to give space for others or assisting someone to get ahead doesn't dim your light but brightens all of ours!"
Women's empowerment is often addressed in their work at SaMel Tanz, as well as social issues like mental health and identity, and particularly how these impact BIPOC communities in Toronto. Sam and Mel have trained in Western Contemporary, Hip Hop and Salsa dance, and have collaborated for more than 8 years, performing across the GTA and sharing their passion for dance.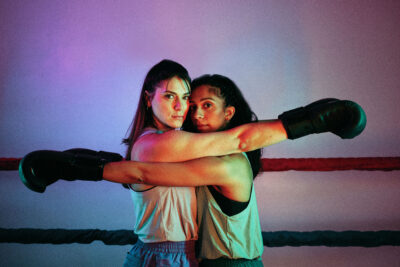 "We often say dance can be a tool for healing. When addressing mental health and identity, it can be hard to verbalize what you feel or what you're going through and dance can be another way to release your emotions."
CHAMPIONESS sees these complex emotions unfold through movement, as the dancers navigate life-changing experiences, challenging society's perceptions of winners and losers along the way.
"With our 6 dancers, we share a multitude of emotions and parts of our identity, unapologetically making space to show our most vulnerable parts of ourselves as well as the parts that make us feel like champions. In CHAMPIONESS, we talk about what winning and losing can look and feel like which can deeply affect our mental health."
We're all for women supporting other women, leaving toxic competitiveness behind, and the badass blend of boxing and dance that CHAMPIONESS promises. Take this opportunity to admire breathtaking choreography and reflect on the beauty of a community of women uplifting one another.
CHAMPIONESS is on stage at Harbourfront Centre Theatre from November 16-18. More info here.