When it came to raising us, Dad had his own way of doing things.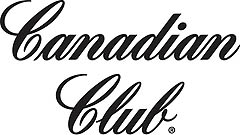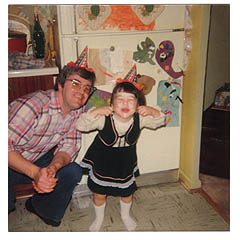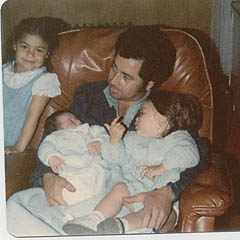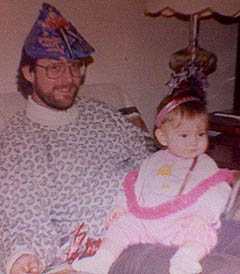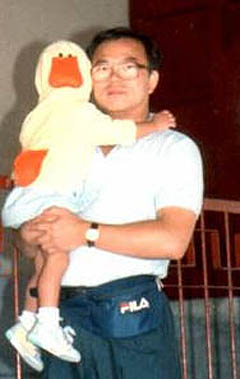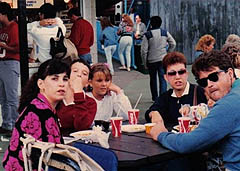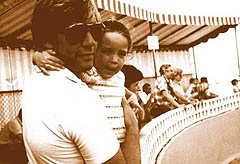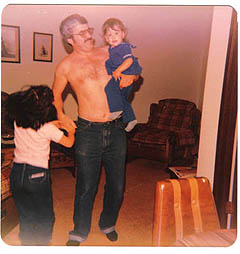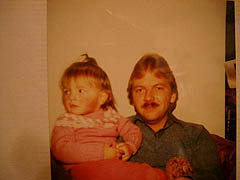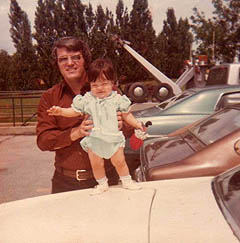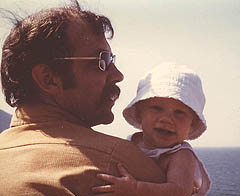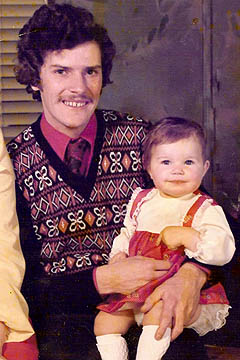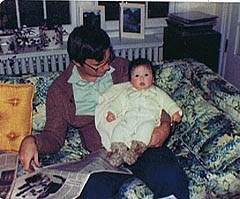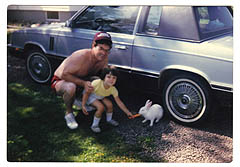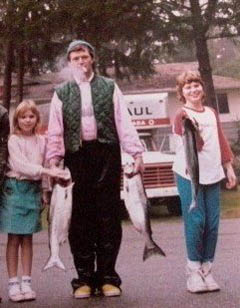 Dad tried to clean our retainer, but ended up melting it in boiling water.
Instead of puppets, Dad would entertain us with his rendition of Peter Frampton on the electric guitar .
When we complained about being bored, he folded us into the wall on the Murphy bed for fun.
Dad counted extra long so we could find a good spot during hide and seek.
It was Dad who let us build a volcano in the backyard and watch it explode.
He always made time to watch Beverly Hills 90210 with us in high school.
It was Dad's job to teach us how to drive a car, Mom just panicked.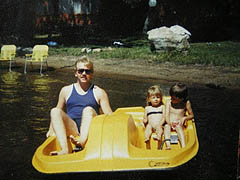 When Dad didn't like our rock band boyfriend, he let us know.
To pull off cool fashion, we'd always find one of Dad's shirts to make into a dress. We still do that.
It was always fun to play airplane, where Dad hoisted us into the air with his legs and made engine sounds.
Dad took us to our first concert and put us on his shoulders, so we could see Madonna.
Sometimes Dad would let us pitch a tent in the living room.We'd pretend to be camping in the woods.
We tried to emulate Dad shaving, but ended up cutting our face.
Dad encouraged our grade three band, when we'd perform on the front lawn, singing Glory Days.
When we couldn't fall asleep at night, Dad recited math equations.
In wintertime, Dad would warm up our pajamas in the microwave. Sooo cozy!
Dad coached our t-ball team with vigour.
He was the best at giving us under-doggies on the swing set.
We loved going to visit Dad at the office because he always gave us free pens.
Dad let us hang our art work on the front door.
Dad was the best judge for our synchro competitions at the neighbourhood pool.
When we went to Marine Land it was funny when the goat tried to eat Dad's shorts.
When Mom wouldn't allow pets, Dad came home with a lizard.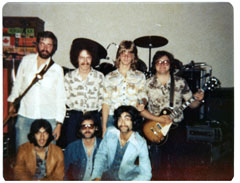 Dad taught us about classic rock and made us appreciate Hendrix, CCR and Zeppelin.
When Mom was away, Dad ordered in pizza.
Dad rented us Stand By Me for our first slumber party.
We always enjoy watching Dad pull out his dance moves, even though sometimes they are terrifying.
Whereas Mom bought us Barbie dolls , Dad gave us fun slime to play with.
Dad told us stories about Woodstock which gained us cool cred in grade nine.
If we couldn't go to Canada's Wonderland, Dad would take us on a ride at the Drive-thru car wash.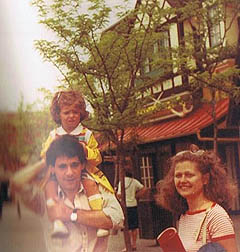 No matter how bizarre his parenting tactics, one thing was always true: Dad was authentic, genuine, and everything he did was high quality and should be celebrated—like Canadian Club. Since 1858 CC has been making quality, pre-barrel blended whisky for superior smoothness. Classic and cool, it's one of most iconic Canadian brands out there. It mixes well, or is great neat or on ice. By buying him a bottle of CC for Father's Day, we are telling him: Dad – I think the world of you, and that's why I am giving you the best Canadian Whisky money can buy.
Raise a glass to all things Dad did just for you. Dad…you rock.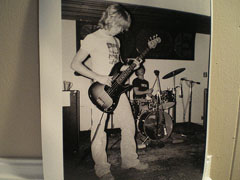 HIPSTER DAD HALL OF FAME – GOT SOME FUN RETRO PICS OF DAD?
Starting next Tuesday, Shedoesthecity will profile our favourite Dad looks from back in the day in our Fashion section. We want to include photos of your Dad! E-mail: jenmcneely@shedoesthecity.com
Happy Father's Day from Shedoesthecity and Canadian Club