As the weather gets colder, and the days get greyer, my Seasonal Affective Disorder may be on its way to peaking, but at least it's perfect reading weather. Something about the chilly, gloomy days in January and February always have me craving something dark and sinister in the books I read… A chilling read for the chilly weather, one might say. From chilling thrillers to gruesome horror, I put together a list of some of my favourite creepy, eerie, ominous, and dark stories, in case you want to join me. Curl up with a warm blanket, add a log to the fireplace, and let's get reading!
(Some of these books are pretty dark in content and nature, and I would highly recommend looking up and reading the content warnings beforehand).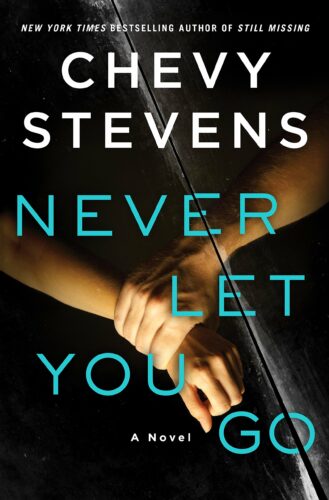 Never Let You Go – Chevy Stevens
Chevy Stevens is a force to be reckoned with. Her latest, Dark Roads, kept me up at night, and Never Let You Go was the first book of hers I read. It's a suspenseful and heart-wrenching thriller about domestic abuse, and the thin line between love and obsession. Eleven years ago, Lindsey escaped her abusive ex-husband Andrew, with her young daughter. Her husband was sent to jail, and Lindsey was able to start over with a new life, in a new place. Now, she's older, wiser, has her own business, and her daughter is a teen. When Andrew is released from prison, Lindsey believes she's left the past behind her, but can't escape the prickling feeling that someone is watching her, tracking her every move. Her new boyfriend is threatened, her home is invaded, and her daughter is shadowed. Despite his claims that he's changed, Lindsey is convinced he hasn't, and that he's the one who had them living in fear again. This book was enthralling — once I picked it up, I was hard-pressed to put it down. Told in alternating viewpoints, it's fast-paced, well-written, dark, and intense. You'll find yourself not knowing who to trust, as plot twist after plot twist will take your breath away.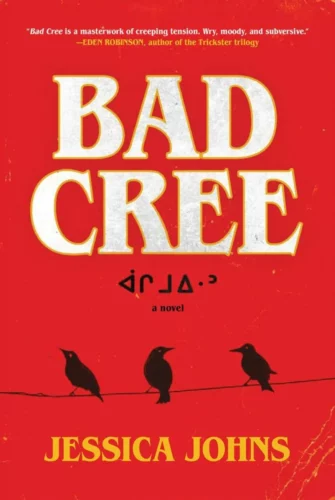 Bad Cree – Jessica Johns
Jessica Johns' thrilling debut is tinged with supernatural horror. It follows a young Cree woman, whose dreams take her on a dangerous journey of self-discovery that ultimately forces her to confront the toll of a legacy of violence on her family, her community, and the land they call home. Night after night, Mackenzie is haunted by dreams that blur the line of reality. These dreams bring forth memories from before her sister Sabrina's untimely death. Once she starts getting texts from someone claiming to be Sabrina, she realizes this is more than she can handle on her own. She travels back to her rural hometown in Alberta, to find her family trapped in the throes of the same grief she'd tried to escape. Her reunion only seems to intensify her dreams, making them more and more dangerous, and leading to questions she's not sure how to answer.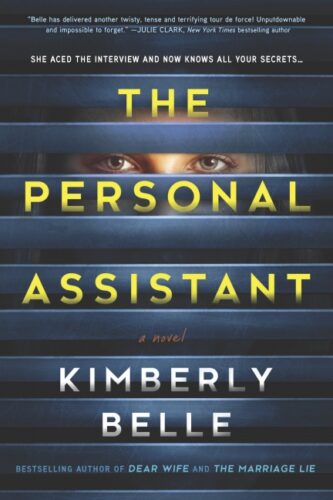 The Personal Assistant – Kimberley Belle
Kimberly Belle's The Personal Assistant is a fast-paced, addictive thriller that explores the dark side of the digital world, as it tells the story of a mommy-blogger whose assistant goes missing. When Alex first began posting unscripted family moments and motivational messages online, she had no intention of becoming an influencer. She amassed a huge following very quickly, and her hobby became her full-time job. It was so demanding that she had to hire an assistant, AC. Alex soon learns how mercurial internet celebrity can be, when a controversial post of hers goes viral in the worst possible way. While trying to do damage control, she reaches out to AC, only to find that her assistant has gone missing. As Alex starts digging into AC's identity, she finds that the greatest threat isn't online, but in her own living room.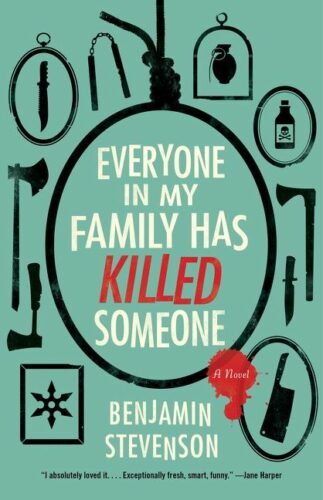 Everyone in My Family Has Killed Someone – Benjamin Stevenson
Benjamin Stevenson's Everyone in My Family Has Killed Someone is a completely original, dark, and hilarious murder mystery, for fans of Knives Out, Clue, and Agatha Christie. This story blends the most compelling parts of murder mysteries, past and present, set at a family reunion in a snowbound mountain retreat where a man's body is found frozen on the slopes (on the eve before one of their family members is released from prison)… The catch? Everyone in this family has already killed someone. Our main character is Ernie Cunningham, teacher, crime fiction aficionado, and reluctant guest at this reunion. With the local police overwhelmed, Ernie starts investigating the crime on his own. As the crime's MO proves to be more and more similar to a serial killer who is currently making waves (and headlines), it's up to Ernie to determine if one of his family members is a serial killer, before his whole family ends up dead. Equal parts mystery and comedy, I can't wait to dive into this unique story!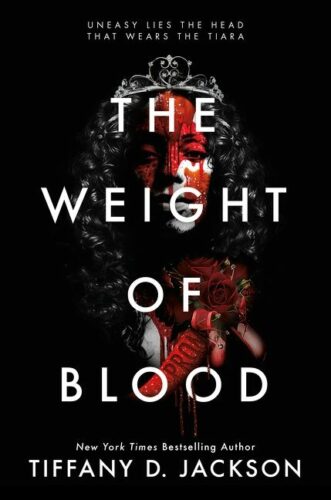 The Weight of Blood – Tiffany D. Jackson
Tiffany D. Jackson's The Weight of Blood is a modern retelling of Stephen King's Carrie, set in an American town that's about to host its first integrated prom. The book is told in two different time periods — one is in the future, styled like a true crime podcast, whereas the other follows the events that took place leading up to and including that fateful and tragic prom night. Our main character is Maddy, a biracial teen in Georgia, who has been passing as white for years because of her fanatical white father. She'd always been a target for bullies, but things get worse when her race is revealed after a freak rainstorm. After a video of her being bullied goes viral, student leaders decide to try to fix their public image by hosting the town's first integrated prom. The popular white class president tells her Black superstar quarterback boyfriend to ask Maddy to prom, setting off a deadly and bloody chain of events.
Tiffany D. Jackson writes DAMN good stories, and this might be my favourite so far! Full of twists and turns, this was a bloody, breathtaking, and brilliant exploration of race, trauma, heartache, and belonging. It's a loving retelling of Carrie, but the added dimension of race and the rage that can come from racial trauma was a refreshing and thoughtful modern update to the story.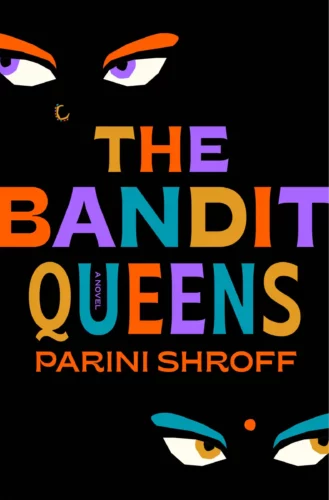 The Bandit Queens – Parini Shroff
Geeta's "no-good" husband disappeared five years ago. She didn't kill him, but everyone thinks she did — despite her continued protests. However, she soon discovers that being known as a "self-made" widow comes with some surprising perks. No one messes with her, no one threatens her, and best of all, no one tries to control… ahem… marry… her. It's even good for her business, as everyone wants to stay on her good side and buy her jewelry. Soon, other women in the village start to ask for her help to get rid of their own "no-good" husbands… only they're not all asking nicely. Her reputation soon becomes a double-edged sword, and she has to decide how far she's going to go to protect her reputation and the life she's built. Parini Shroff's propulsive debut is full of thrills, depth, and sharp humour, along with some unforgettable characters.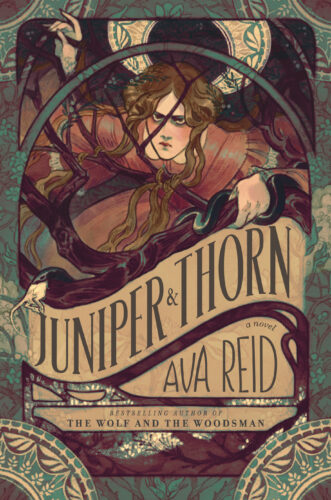 Juniper and Thorn – Ava Reid
Ava Reid's latest, Juniper and Thorn, is a stunning, brutal, and gruesome retelling of The Juniper Tree. The book follows Marlinchen, a young witch who seeks to discover her identity and escape her father's tyranny. She lives with her two sisters, and their wizard father, in a city shifting from magic to industry. As the last true witches on Oblya, they're little more than a tourist attraction, treating clients with archaic remedies and nostalgic charm, divining secrets in exchange for rubles, so they can try to satisfy their xenophobic and domineering father. One night, Marlinchen and her sisters sneak away to enjoy the new ballet the city is captivated with, and Marlinchen meets a dancer who captures her heart. As her late night trysts grow more and more frequent, so does her father's rage, leaving her caught in between magic, love, monsters, and their insatiable appetites. This book was GORGEOUS. Brutal and strange, but so well written. Ava Reid has such a way with words, and even months after reading this book, I find myself thinking about it.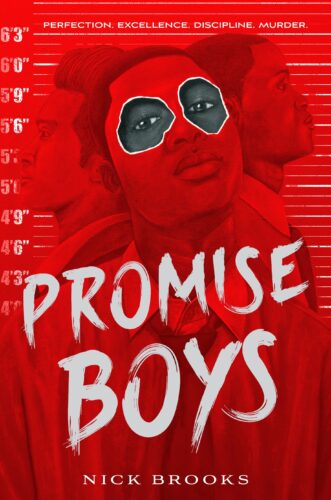 Promise Boys – Nick Brooks
I can't wait to read Promise Boys, Nick Brooks' dark and gripping teen debut. As students at the Urban Promise Prep School, J.B., Ramón, and Trey are forced to follow the prestigious program's strict rules, to practice "extreme discipline", so they can get into college, and avoid the fates of many of the men in their neighbourhood. Known as the Principal Moore Method, this path saves lives. But when Moore is found murdered, the trio emerges as prime suspects, and the cops come sniffing around. With all three continuing to maintain their innocence, they must band together and track down the real killer before they're arrested… But could the real culprit be one of them? This YA novel has been compared to some of my favourite thrillers, and it sounds like it's going to have us at the edge of our seats.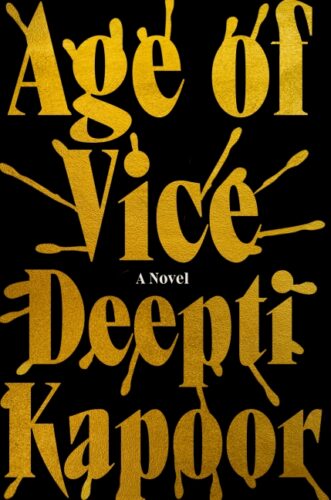 Age of Vice – Deepti Kapoor
Deepti Kapoor's most recent book Age of Vice is getting a lot of buzz, and I can't wait to read it. It's a fast-paced, action-packed thriller, set in India, at a time where money, pleasure, and power are everything, and the family ties that bind us can also kill. This book shifts through time and perspective, propelled by the seductive wealth, startling corruption, and bloodthirsty violence of the Wadia family — loved by some, loathed by others, and feared by all. Under the backdrop of shadowy business deals, lavish parties, and glamorous estates, three lives become dangerously intertwined: Ajay, the watchful servant, born into poverty, and rising through the family's ranks. Sunny, the playboy heir to the empire, who dreams of outshining his father, by any means necessary. And Neda, the journalist, caught between morality and desire. Part crime thriller and part family saga, this is an intoxicating story about gangsters and lovers, false friendships, and forbidden romances, as well as the consequences of corruption. It's the kind of binge-worthy book you curl up with on a Friday night, and can't stop talking about on Monday.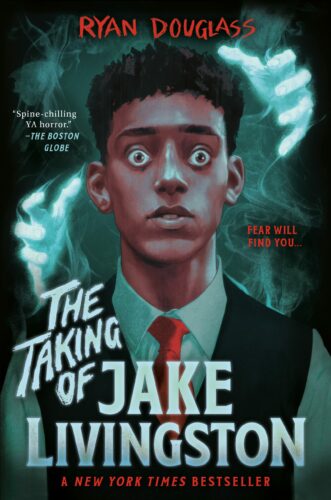 The Taking of Jake Livingston – Ryan Douglass
The Taking of Jake Livingston is Ryan Douglass' queer and creepy dark young adult horror novel. For fans of Get Out, this is the story of Jake Livingston, one of the only Black kids at St. Clair Prep. His older, infinitely more popular brother is one of the others. To make things more complicated, Jake can also see the dead — in fact, he sees dead people all around him, all the time. Most are harmless, avoiding other people as they're stuck in their death loops, reliving their deaths over and over again. But then he meets Sawyer, a troubled teen who shot and killed six kids at his high school before taking his own life. Now he's a powerful and vengeful ghost, with big plans for his afterlife…plans that include Jake. Suddenly, the rules are out the window, as Sawyer begins haunting him, and bodies start turning up. High school always involved the survival of the fittest, but now Jake doesn't know if he's going to make it out alive…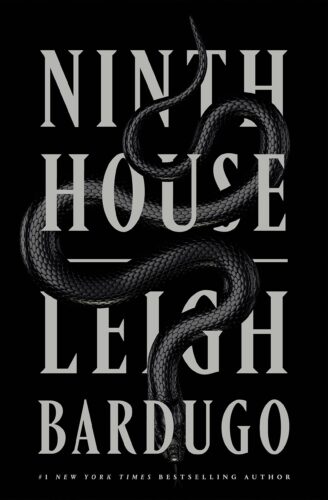 Ninth House – Leigh Bardugo
Leigh Bardugo is one of my favourite authors, known for her incredibly popular young adult novels (which inspired Netflix's Shadow and Bone). This dark academia fantasy series incorporates elements of horror, mystery, and the paranormal. It follows Galaxy "Alex" Stern — the most unlikely member of Yale's freshman class. Raised by a hippie mom, she's gone through a lot in life. In fact, by the age of twenty, she's the sole survivor of a horrific, unsolved multiple homicide. But at the hospital, she's offered a second chance, and the opportunity to attend one of the world's most elite universities on a full ride. But she's determined there has to be a catch. As she tries to get answers, she's tasked with monitoring the activities of Yale's secret societies — but their occult activities are even more sinister and extraordinary than they could have expected. Dark, suspenseful, and wholly addictive, the sequel (Hell Bent) just came out — so you can dive right into the series!
–
Ameema Saeed (@ameemabackwards) is a storyteller, a Capricorn, an avid bookworm, and a curator of very specific playlists, customized book recommendations, and cool earrings. She's the Books Editor for She Does the City, where she writes and curates bookish content, and book recommendations. She enjoys bad puns, good food, dancing, and talking about feelings. She writes about books, big feelings, unruly bodies, and her lived experiences, and hopes to write your next favourite book one day. When she's not reading books, she likes to talk about books (especially diverse books, and books by diverse authors) on her bookstagram: @ReadWithMeemz