We all know that books make some of the best gifts (and not just because they're one of the easiest gifts to wrap!) – so we put together a list of some of our favourite books by Canadian and Indigenous women, with some new releases and some of our favourite older titles, so you can gift a great read for any bookworm on your list. From fantasy, to memoir, to thriller, to cookbook, there's a little something for EVERYONE!
And if you're looking for something for the little ones on your list, encourage their love of reading with some great books for kids! For more last minute gifts, check out our curated list of gifts from Canadian women-owned companies we love.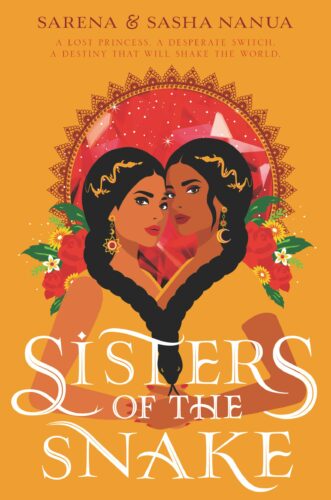 Sisters Of The Snake – Sasha Nanua & Sarena Nanua
Readers who love lush fantasies and stories about twins switching places will fall in love with Sisters of the Snake. Real life twin sisters Sarena and Sasha Nanua have written a fascinating and fast-paced YA duology about a pair of identical twins who were separated at birth. Ria is a street urchin, stealing to survive, and Rania is a princess, looking to escape her gilded cage. When their lives collide, their worlds turn upside down. They decide to switch places, starting a new adventure where danger lurks at every turn. Full of deadly magic, dark prophecies, & the identical twins swapping lives trope that The Parent Trap made us fall in love with, this is a lush and engaging fancy duology, perfect for anyone looking for a little escape.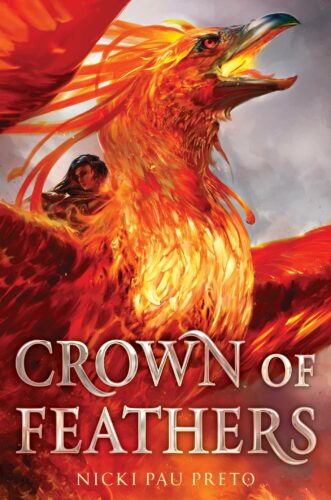 Crown of Feathers – Nicki Pau Preto
Lovers of fast-paced fantasy will love Crown of Feathers. Nicki Pau Preto's YA fantasy epic is set in a world ruled by fierce warrior queens, in an empire built on the back of Phoenix Riders—legendary heroes who soar through the sky on wings of fire, all until a war between two sisters tore it all apart. Sixteen years later, Veronyka is a war orphan dreaming of becoming a Phoenix Rider from the legends. After a shocking betrayal from her controlling sister, she sets out to find the Riders by herself, by any means necessary, including disguising herself as a boy, in order to join their ranks. When her sister turns up, her presence could change everything, as she reveals the tangled web of lies between them. This book is full of lush and vivid descriptions, incredible worldbuilding and history, and unforgettable characters.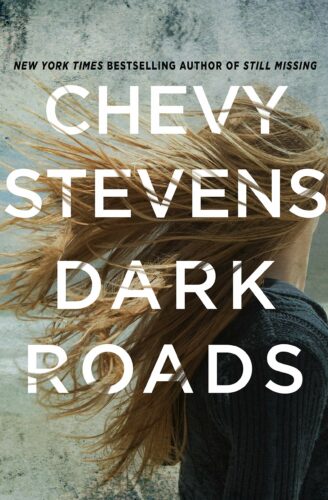 Dark Roads – Chevy Stevens
Inspired by the real life "Highway of Tears" in British Columbia, Chevy Stevens' Dark Roads is a compelling thriller that sticks with you for a long time, even after you finish reading it — perfect for lovers of true crime or bone-chilling mysteries. The Cold Creek Highway is an isolated five hundred mile stretch through BC's rugged wilderness. It's become a prime hunting ground for predators, and for decades, young women traveling the road have gone missing, and no killer or abductor who has stalked the highway has ever been brought to justice. Hailey McBride called Cold Creek home. Her father taught her to respect nature, live off the land, and to never travel the highway alone. Now he's gone, and she's a teenage orphan living with her aunt, and her police officer uncle, who uses his badge to bully and control Hailey. Overwhelmed with grief, she decides to disappear into the mountains, hoping everyone believes she left town. A year later, Beth Chevalier arrives in Cold Creek, where her sister Amber lived, and was murdered. Seeking closure, she follows in Amber's footsteps, trying to understand what happened to her, and why… but her search for answers puts a target on her back. This book was tense, heart-wrenching, and unputdownable, sure to keep you up all night reading (or thinking about what you just read).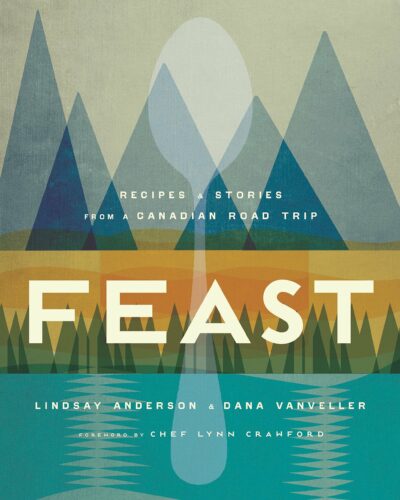 Feast – Lindsay Anderson & Dana Vanveller
Travel lovers and foodies alike will love this cookbook, which also serves as a travel guide through Canada. Feast came from two friends deciding that it was time for an adventure, as they planned a road trip across Canada with the purpose of writing about Canada's food, culture, and compelling characters. The result is over 100 incredible Canadian recipes, photos, and stories, that bring the readers along on the authors' journeys. From trying whale blubber in Nunavut, to tying a GoPro to a fishing line, and much more, this book is a little glimpse of Canada's rich culture, with contributors including farmers, grandmothers, First Nations elders, and acclaimed chefs.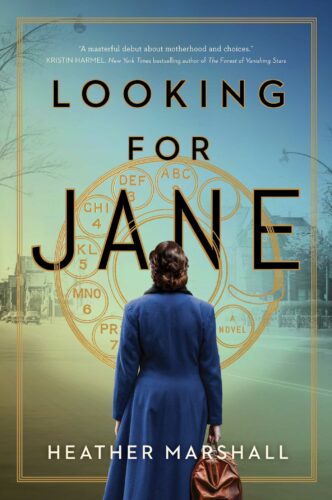 Looking for Jane – Heather Marshall
Looking for Jane is a thought-provoking and timely novel for lovers of historical fiction, underground networks, and stories with topical messages. Inspired by a true story, this timely and thoughtful debut follows three women, decades apart, whose lives are bound together through a long-lost letter, a mother's love, and a secret network of women fighting for the right to choose. Looking for Jane draws on inspiration from the real life historical illegal underground abortion network in Toronto, known only by its codename Jane. Spanning from the 70s to the late 2010s, it's a page-turner that feels timeless, taking your breath away with its resonance and relevance. It's an unforgettable story about the devastating consequences that come from a lack of choice, and the enduring power of a mother's love.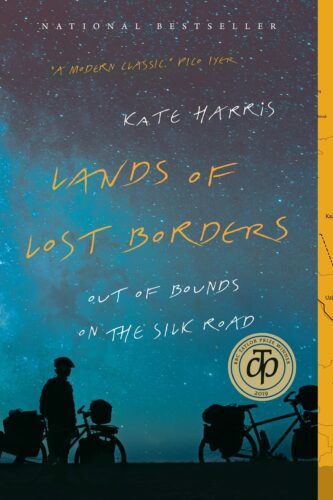 Lands of Lost Borders – Kate Harris
Kate Harris' Lands of Lost Borders is an adventure novel for the ages, perfect for fans of compelling memoirs, adventure, adrenaline, and beautiful writing. As a teenager, Harris always wanted to be an explorer, but feared the career had gone extinct. From her small-town home in Ontario, it seemed like the famous explorers of the past had already mapped out the whole earth long ago, so she decided to become a scientist and explore Mars instead. To pass the time before launching into outer space, Kate set off by bicycle down a short section of the Silk Road, with her childhood friend, finally settling in to study at Oxford and MIT. Eventually, she realizes that an explorer is by definition the kind of person who refuses to live between the lines, so she quits the lab she works at, determined to bike the silk road from beginning to end. This novel was equal parts travelogue and meditation. Harris is a phenomenal writer, weaving together her adventures and reflections into a compelling story you won't be able to put down!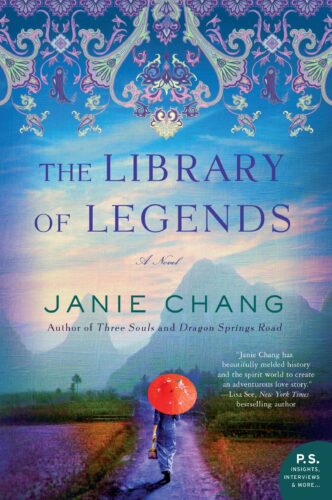 The Library of Legends – Janie Chang
Lovers of books, adventures, and atmospheric historical fantasy fiction will love this captivating historical novel. It follows a Hu Lian, a student in a group of refugees fleeing across China, escaping Japanese invasion and attack, all the while protecting precious cargo — a 500-year-old collection of myths and folklore, known as the Library of Legends. As they make the dangerous and difficult trek, the students grow closer and build relationships. But after one classmate is murdered, and another is arrested, Lian realizes that she must escape before a family secret puts her in danger too. Accompanied by the handsome and wealthy Shao, and his enigmatic maidservant, Lian makes her way to Shanghai, hoping to reunite with her mother. The journey reveals a surprising connection between her companions and the legends in the book, and it also comes with danger, as their journey awakens immortals and guardian spirits, threatening to change their country's fate forever.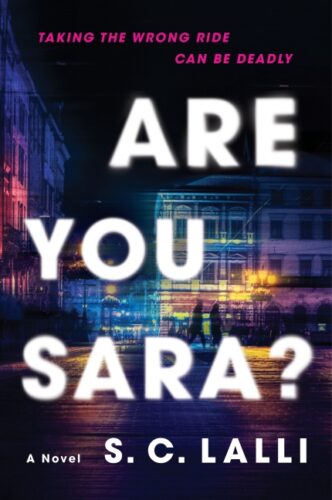 Are You Sara?- S.C. Lalli
Lovers of suspense and mystery will enjoy tucking into S. C. Lalli's Are You Sara?, which tells the story of two women, both named Sara, who get into separate rideshares, but only one of them makes it home alive, begging the question: Which Sara was the real target? Saraswati "Sara" Bhaduri has two jobs to help supplement her scholarship, as she makes her way through law school — but even that's not enough. She's had to do things to pay the bills that most people wouldn't expect. One night, she's working at the campus bar, when her boss demands she deal with a drunk girl in the bathroom. The two women discover they share the same name, and become fast friends. At the end of the night, they get into their separate rideshares, and head home. But sometime later, Sara wakes up in a car, to find out she's on the wrong side of town, and that she and Sarah Ellis must have taken the wrong cars home. With no money, she walks back to her apartment, to see police lights flashing, and a body crumpled on her doorstep: Sarah… But who was the target? And why would anyone want either of them dead?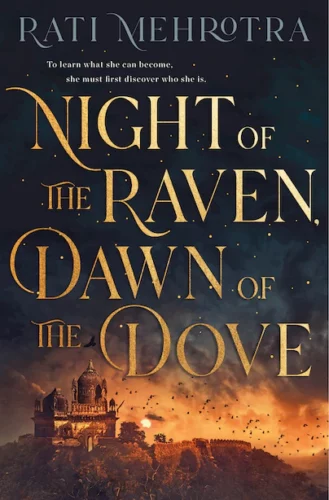 Night of the Raven, Dawn of the Dove – Rati Mehrotra
Fans of lush fantasy, deadly games, and monsters will fall in love with Rati Mehrotra's YA fantasy, Night of the Raven, Dawn of the Dove. This book follows Katyani, who was bound to the queen of Chandela by a forbidden soul bond that saved her as a child. She's the best guardswoman the Garuda have ever seen, and an advisor to the crown prince when he ascends to the throne. When the latest assassination attempt against the royals leaves them with a faceless body and no leads, she's shipped off to guard the princes in Acharya Mahavir's — an esteemed monastic school in a forest full of monsters who have remained unchecked for generations. Determined to return to her duties, it gets more challenging as the Acharya ask more and more questions about her past… and as she gets closer and closer to Daksh, the Acharya's son. When tragedy strikes, Katyani is torn from the only life she's ever known. Alone and betrayed, in a land full of monsters, Katyani must find the answers to her past, so she can save what she loves, and forget her own destiny.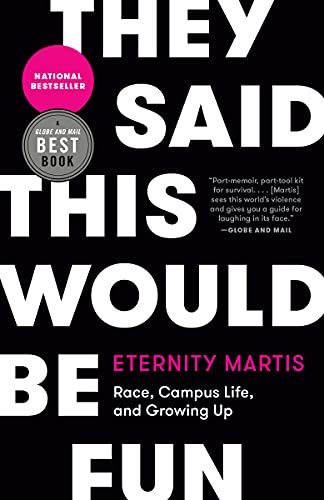 They Said This Would Be Fun – Eternity Martis
Lovers of smart writing and topical nonfiction will enjoy Eternity Martis' sharp and moving memoir, which is a reflection on what it's like to be a student of colour (specifically a Black woman) on a predominantly white campus. Martis was a booksmart kid from Toronto, excited about moving away to Western University for her undergraduate degree. However, as one of very few Black students there, she soon discovered that the picture-perfect campus experience she always saw on TV was far from the truth. Over the next four years, Eternity was confronted by many scenarios that taught her what someone like her brought out in other people – from being confronted by students who wore blackface at parties, to being tokenized by romantic partners, to various ways she was harassed. This is a book about labels — ones you never asked for, systemic issues that BIPOC students face, and pain – however, it's also a story about resilience, joy, and power in community.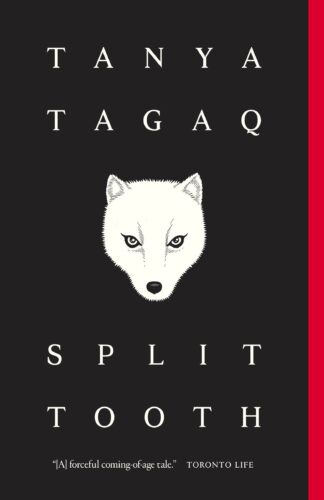 Split Tooth – Tanya Tagaq
Internationally acclaimed Inuit throat singer Tanya Taqaq's Split Tooth is the perfect gift for an avid reader who's looking for a book that defies genre and convention, giving a story unlike anything you've ever read. Part memoir, part fiction, part myth, and part prose, this book is fierce, tender, and haunting. It follows a young girl, growing up in Nunavut in the 1970s. She knows joy, friendship, and the comfort of her parents' love. She also knows boredom, listlessness, and bullying, as well as the ravages of alcohol, and violence at the hands of those she should be able to trust. When she becomes pregnant, she must navigate all of this. Venturing back and forth between their small Arctic town, the world of animals, and myths and legends, this book explores a world where lines are blurred, but the guiding power of love is clear.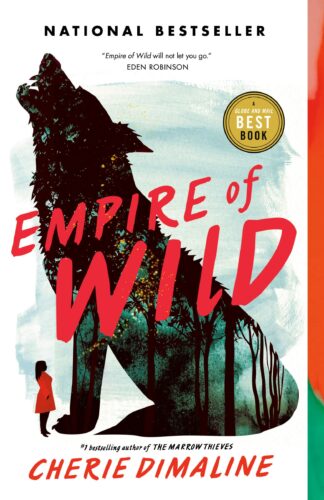 Empire of Wild – Cherie Dimaline
Cherie Dimaline's adult debut is a chilling grown-up take on Little Red Riding Hood, inspired by the Métis legend of the Rogarou — a werewolf-like creature that haunts the roads and woods of Métis communities. This spine-tingling novel is the perfect gift for anyone who likes their books a little messed up, and packed with a LOT of thrills. It follows Joan, who has been searching for her husband Victor for nearly a year, since he went missing on the night they had their first serious argument. One day, by chance, she hears his voice at a nearby revival tent, where she had gone to hear a charismatic preacher speak. What she doesn't expect is that preacher Eugene Wolff is actually Victor — same face, same eyes, same hands, but he's wearing a suit, he's cut his hair, and he doesn't recognize her at all. This book is full of twists and turns, tension and complexity — a speculative horror with a unique premise.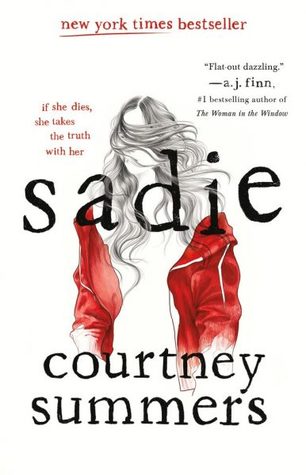 Sadie – Courtney Summers
This YA thriller is told in alternating perspectives, both in the past and the present, perfect for lovers of true crime podcasts, and compelling mysteries. In the present, it follows West McCray, a popular radio personality who is informed about the case of a missing girl, and is convinced there is no story there. However, when he finds out that Sadie fled home after the brutal murder of her little sister, he makes his way to the small town of Cold Creek, Colorado, to try to uncover what happened. In the past, Sadie is fueled by revenge, and follows the meager clues, hoping they'll lead her to the man who took her sister's life. As West starts to follow Sadie's trail, he uncovers a dark, deeply unsettling mystery, one that's bigger than the both of them. Can he find Sadie before it's too late? Sadie is a devastating, brilliant, and heart-wrenching story that took my breath away. It had me on the edge of my seat the entire time I was reading it.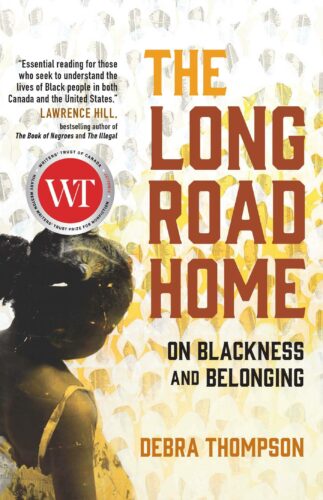 The ​​Long Road Home: On Blackness and Belonging – Debra Thompson
Debra Thompson's The Long Road Home: On Blackness and Belonging is essential reading for Canadians. Unique in its style, Thompson crafted a heartfelt memoir that is loaded with historical facts and brilliant analysis on race. She writes about her childhood and youth in Ontario, where she felt like the "Only One", or the only Black person in the room, and she shares her experience as a Black woman in academia. With painstaking detail, Thompson also provides an in-depth examination of Canada's treatment of Black people from the 1600s until now (including the 200 years of slavery that is so often dismissed in our historical texts). The Long Road Home is an enthralling, fascinating and eye-opening read that had us reviewing our own history, while also evaluating our current environment, constantly asking questions like who feels safe here? Who thrives here? How can this space nurture a sense of belonging?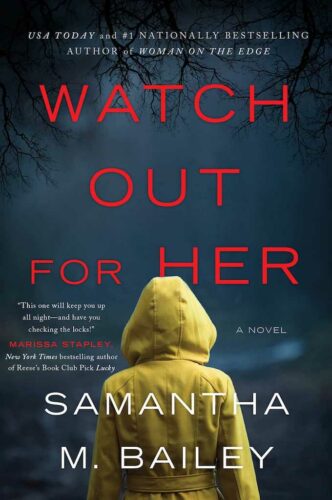 Watch Out For Her – Samantha Bailey
Best-selling author Samantha M. Bailey's creepy psychological thriller is a gripping page-turner, exploring themes of motherhood and paranoia. The fast-paced novel takes place in Vancouver and Toronto, and follows a family that is being haunted by a needy babysitter. Sarah Goldman, her 6-year-old son and her husband just moved across the country. After discovering some shocking secrets about their former babysitter Holly, the family fled to a friendly suburb far away… or so they think. When Sarah discovers hidden cameras in their new house, she has to find out who's watching her family and do everything she can to keep them safe. Just about each chapter ends on a cliff-hanging note that will have you hungry to keep going, making this an exciting book to devour. Expect to lose sleep.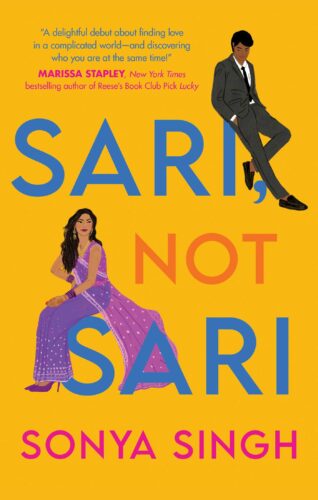 Sari, Not Sari – Sonya Singh
This delightful debut rom-com from Sonya Singh follows the adventures of a woman trying to connect with her South Asian roots. Manny Dogra is the CEO of Breakup, a highly successful company that helps people manage their breakups. She's also planning her wedding to handsome architect Adam Jamieson while dealing with the loss of her beloved parents. Manny grew up an "All-American" girl, knowing next to nothing about her South Asian heritage, so when a magazine cover Photoshops her picture to make her skin appear white, an identity crisis ensues. When an irritating client makes her an intriguing offer, Manny attends an Indian wedding with him and discovers much more than she could ever have anticipated.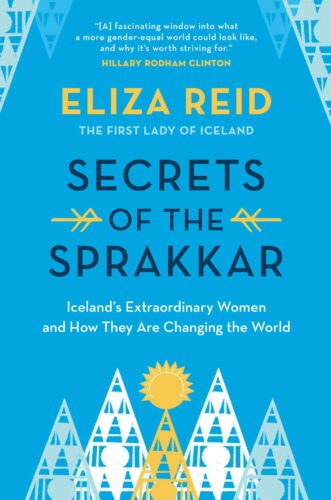 Secrets of the Sprakkar – Eliza Reid
Eliza Reid, Iceland's first lady who was born and raised in Canada, examines how Iceland is leading the world when it comes to gender equality. For the past twelve years, the World Economic Forum's Global Gender Gap Report has ranked Iceland number one on its list of countries closing the gap in equality between men and women. Reid examines the nation's attitude toward women: the deep-seated cultural sense of fairness, the influence of current and historical role models, and, crucially, the areas where Iceland still has room for improvement. Weaving in her own experiences as an immigrant from small-town Canada, the result is an illuminating discussion of what it means to move through the world as a woman.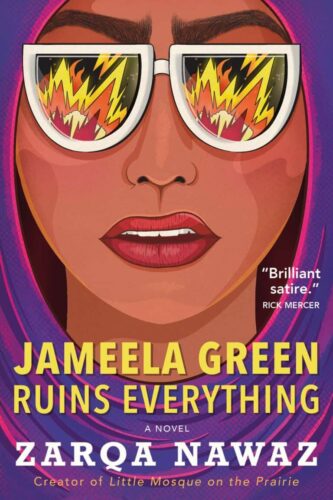 Jameela Green Ruins Everything – Zarqa Nawaz
Jameela Green Ruins Everything is zany, daring, and hilarious, and exactly the type of novel we'd expect from Zarqa Nawaz, creator of CBC's award-winning sitcom, Little Mosque on the Prairie. We first meet Jameela at her book launch, where things don't go as she envisioned. Irate that her book isn't getting the attention she feels it deserves, Jameela reluctantly seeks answers through prayer, pleading with God for help. Desperate for success, Jameela will do anything. One bizarre move leads to the next, and within a few chapters, Jameela's life is unrecognizable as she finds herself in the middle of an international terrorist operation. The result is a page-turning, satirical masterpiece.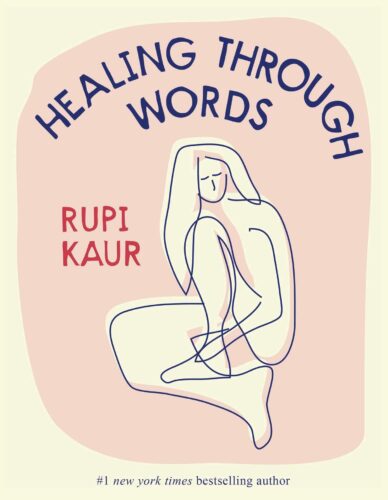 Healing Through Words – Rupi Kaur
If you're looking for a gift that encourages mindfulness, vulnerability and reflection, Rupi Kaur's latest book offers a carefully curated collection of exercises designed for self-exploration. Healing Through Words is a book of guided poetry writing exercises, prompting readers to explore themes of trauma, loss, heartache, love, family, healing, and celebration of the self. Described as a cathartic and mindful exploration, you don't need to be a writer to take part — you just need to be willing to write honestly and openly.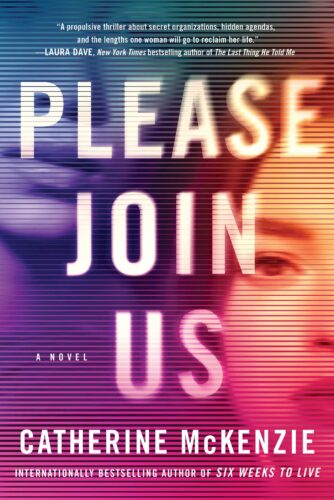 Please Join Us – Catherine McKenzie
Named one of 2022's best thrillers by Goodreads, bestselling author Catherine McKenzie's Please Join Us is full of mysterious twists and high stakes. At 39, Nicole Mueller's life is on the rocks. Her once brilliant law career is falling apart. She and her husband, Dan, are soon to be forced out of the apartment they love. When she receives an invitation from an exclusive women's networking group, Panthera Leo, she signs up for a retreat in hopes of reviving her career — despite Dan's concerns that the group might be a cult. Nicole is all in — and she starts to see her life turn around. But then she's called to a congresswoman's apartment late at night where she's pressed into helping her cover up a crime. Can Nicole extricate herself from the group before it's too late? Or will joining Panthera Leo be the biggest mistake of her life?
–
Ameema Saeed (@ameemabackwards) is a storyteller, a Capricorn, an avid bookworm, and a curator of very specific playlists, customized book recommendations, and cool earrings. She's the Books Editor for She Does the City, where she writes and curates bookish content, and book recommendations. She enjoys bad puns, good food, dancing, and talking about feelings. She writes about books, big feelings, unruly bodies, and her lived experiences, and hopes to write your next favourite book one day. When she's not reading books, she likes to talk about books (especially diverse books, and books by diverse authors) on her bookstagram: @ReadWithMeemz