It can be hard to find time to read, especially with all of the distractions these days. Screens compete a lot for our attention, and for the attention of young readers, so this holiday, alongside gift lists packed with the latest toys and technology, we wanted to provide a gift list full of great books (broken down by age group/reading level) to encourage reading for all young readers.
Ages 3-5:
When you're just starting to read together, look out for books with easy words and compelling pictures. Picture books are meant to encourage the imagination, and there are so many options out there, that there's a picture book for everyone! Keep kids engaged by asking questions about the story as you read it, and have some fun during the reading experience by trying different voices for the characters, and sounding out words together.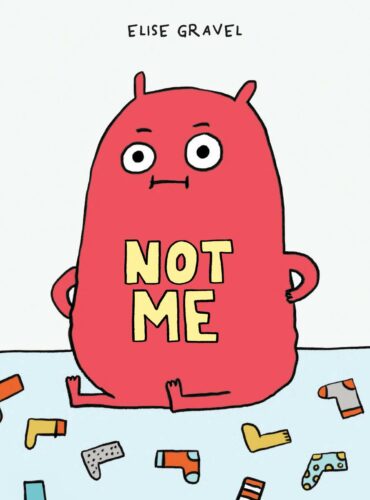 Not Me – Elise Gravel
We are huge fans of Montreal author and illustrator Elise Gravel. While you may have read her kids nature books about mushrooms, worms, insects, rats and other critters, she also has several books that celebrate individuality and inclusivity, and her latest, Not Me provides good lessons about personal accountability. Like all of Gravel's books, education is shared through humour and the most irresistibly fun writing. In Not Me a couple of monsters do not want to take the blame for lost socks and keep blaming others. Gravel's books are published in French too (the one above being Pas Moi).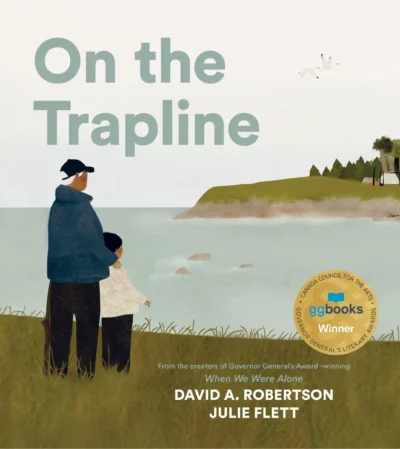 On the Trapline – David A. Robertson (Illustrated by Julie Flett)
Encourage a love of reading and capture your little one's imagination with David A. Robertson's beautifully illustrated picture book. A boy and his grandfather (Moshom) take a trip to visit his family's trapline, a place where people hunted and lived off the land while he was growing up. This is a heartfelt story that encourages readers to imagine what life was like generations ago, drawing on the power of intergenerational connection, imagination, and wonder.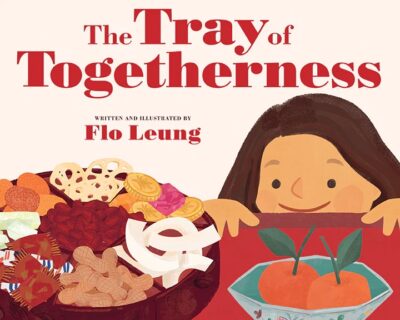 Tray of Togetherness – Flo Leung
Published by OwlKids Books, the Tray of Togetherness is a delicious ode to food, family, and togetherness that celebrates Lunar New Year. The story share how a family prepares to host a New Year party, and all the things that need to get organized, including a trip to the market to fill up the Tray of Togetherness, a special candy box for the partygoers. Each of the eight lucky snacks in the Tray has an auspicious meaning: peanuts for a long life, pistachios for happiness, candied coconut for strong family ties…As the family returns home, they pass out delicious good wishes to the friends and neighbours they meet along the way. Warning: if you read this at bedtime, your kid may ask you for snacks.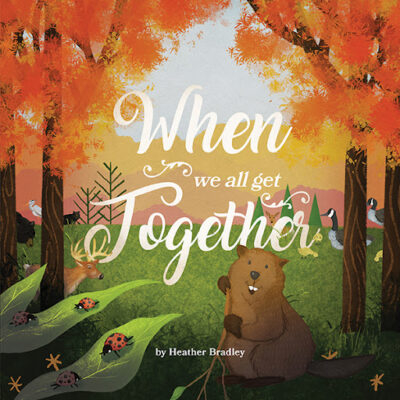 When We All Get Together – Heather Bradley
A swarm of bees, a school of fish, a heard of sheep… Heather Bradley's When We All Get Together introduces kids to collective nouns in the most enjoyable and memorable way. Little readers will meet all sorts of Canadian wildlife and learn the beautiful ways in which we describe groups of animals (even adults may learn what to call a group of beavers or mice). Read this to them when they're wee and they'll hold on to the grammar for life.
Ages 6-8:
As kids get a bit older, you can encourage their independence a bit more with reading. Let them start to take the lead, but make sure you're there to offer support when they need it. You'll want to choose books that still use simple words—and many early chapter books still include pictures. Stories start to develop more of a plot, and you can find some series, so if they like a book or its characters, they can keep reading more.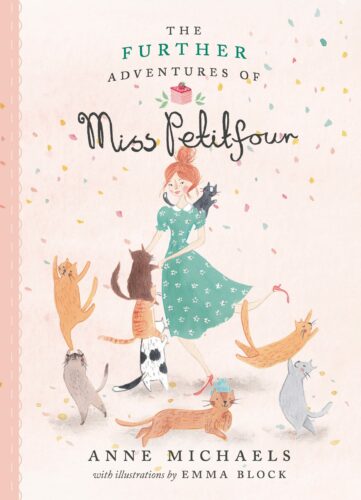 The Further Adventures of Miss Petitfour – Anne Michaels (Illustrations by Emma Block)
Anne Michaels' cozy and charming collection of illustrated stories is perfect for fans of Mary Poppins. Miss Petitfour enjoys having adventures with her sixteen cats, and with the help of a tablecloth she uses as a makeshift balloon, she soars over her eccentric village. You never know where the wind will take her, leading to a collection of stories full of adventure, charm, and joy.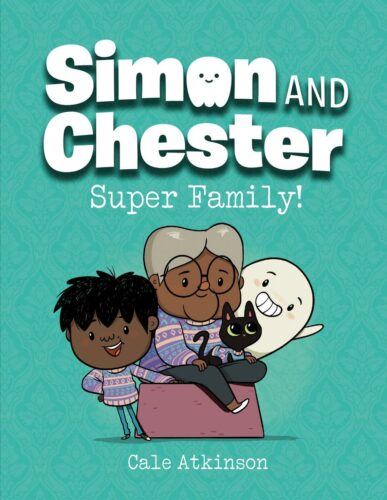 Simon and Chester Super Family! – Cale Atkinson
If your child is reading on their own, but not quite ready for chapter books without pictures, Cale Atkinson's Simon and Chester is a really cute graphic novel series that inspires lots of giggles. In this latest title, readers join Chester and his ghost friend Simon on their third big adventure. They must navigate family dynamics while making plans to attend an epic water park and a very important ghost conference. This Canadian series is a great choice for fans of Dav Pikey's Dog Man and Cat Kid series.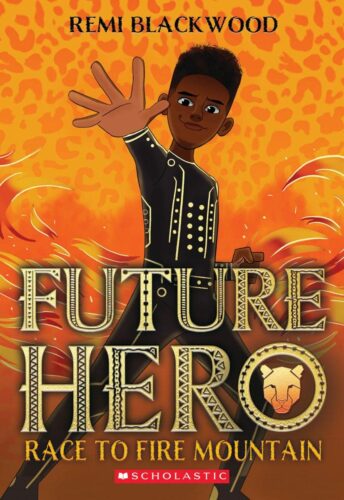 Future Hero #1: Race to Fire Mountain – Remi Blackwood
This is the first book in a new series about Jarell, a young boy who finds a portal to a legendary world in his local barbershop, where he discovers that he's the hero they've been waiting for. In his home world, he's often ignored at home, or teased at school for wanting to draw instead of playing sports with the other boys. The only place he's felt truly at ease has been his local barbershop, which is now a portal to a new world, unlike anything he's ever seen before, full of powerful gods and dangerous creatures. It's action-packed, and a short and easy read.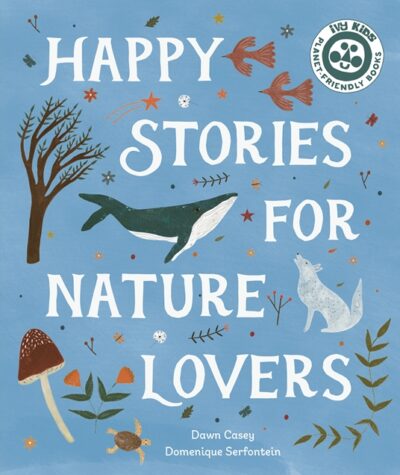 Happy Stories for Nature Lovers – Dawn Casey, Domenique Serfontein
Dawn Casey's collection of narrative nonfiction stories is a cheerful compendium that shows us how when we give nature a little bit of space, and maybe a gentle helping hand, it can come bouncing back. From tiger populations coming back in India and Nepal, to the restoration of wild salmon habitats through the removal of dams on the Rogue River in Oregon, to ecosystem restoration success stories like the return of grey wolves to Yellowstone National Park, this collection is meant to inspire and reassure kids, and provide some light as they think about their future environmental outlook. These inspirational stories are paired with gorgeous artwork, and the positive stories provide the perfect, encouraging bedtime read for kids, especially those grappling with climate anxiety.
Ages 9-12:
Once kids feel more comfortable reading, they can enjoy chapter books more independently, and the stories start to get more intricate and complex. Their vocabulary will start to grow, as will the length of the stories. While graphic novels are a great way to keep readers engaged, you can also find chapter books without pictures, allowing children to use their own imagination to picture the worlds and the stories they're reading about.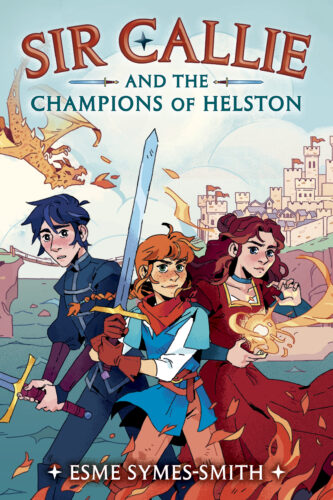 Sir Callie and the Champions of Helston – Esme Symes-Smith
This is the first book in a series set in a magical medieval world, full of dragons, shape-shifters, and witches. It follows Callie, a twelve-year-old nonbinary hero, who is searching for their place, exploring their gender and their identity, and training as a knight amid sword fights and impending war. This graphic novel series is action-packed, and full of humour and heart, as Callie and their band of misfit friends find themselves embedded in an ancient war, and work to try to defeat the bigotry within their kingdom, and the dragons and witches outside of it.
Omega Morales and the Legend of La Lechuza – Laekan Zea Kemp
Omega Morales' family has been practicing magic for centuries, but over the years, the town's reputation for the supernatural is no longer a point of pride, so her family keeps to themselves. They're Empaths — diviners who can read and manipulate the emotions of the objects and people around them — but Omega's powers don't quite work, and she feels like an outsider in her own family. When La Lechuza, a witch with the power to transform herself into an owl, shows up unannounced, Omega, her ghost best friend Clau, and her cousin Carlitos must conduct a séance under the full moon, to try to unravel the mystery of this legend. Suddenly, Omega's magic starts to change, and she has to decide what's more important — trusting the instincts of others, or trusting in herself. This middle-grade fantasy adventure is perfect for fans of Encanto!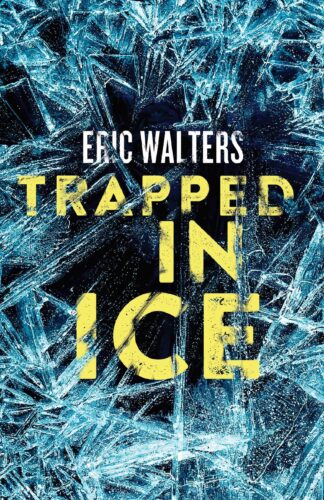 Trapped In Ice – Eric Walters
Eric Walters is a staple on any Canadian's bookshelf, and Trapped in Ice is a historical fiction epic, full of high-stakes adventure and heart. The story is told through the diary entries of Helen, a young preteen, whose mother finds work as a seamstress on an Arctic expedition and brings Helen and her younger brother Michael along for the six-month journey. They're excited to be going on an adventure, but they have no idea what to expect, and when the ship becomes trapped in ice, the stakes get higher, and they are all tested, as they try to leave the ship, and make their way to safety — through blizzards, polar bears, and shifting ice floes.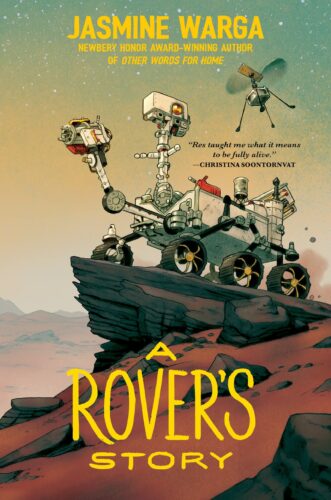 A Rover's Story – Jasmine Warga
Resilience is a Mars rover determined to live up to his name. He was built to explore Mars, not to have human emotions, but as he learns new things from the NASA scientists who assemble him, he begins to develop human-like feelings. When he's blasted off to Mars, he is accompanied by a friendly drone helicopter named Fly, and they quickly discover that Mars is a dangerous place, filled with dust storms and giant cliffs, testing them in ways beyond space exploration. This is a sweet, deeply human story about Resilience (pun intended), courage, determination, and what it takes to survive.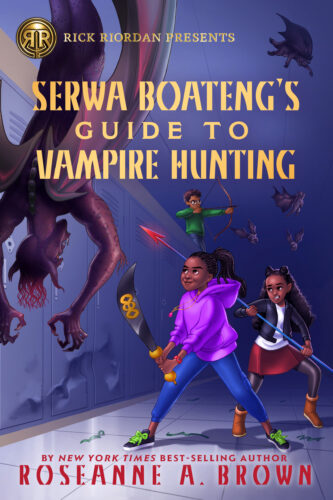 Serwa Boateng's Guide to Vampire Hunting – Roseanne A. Brown
Seventh grade is hard enough without adding vampires to the mix. For most kids, catching fireflies is a fun summer activity, but for Serwa Boateng, it's a matter of life and death. This is because Serwa knows that some fireflies are really adze, shapeshifting vampires that prey on the blood of innocents, possessing their minds, and turning them into monsters. For generations, slayers like Serwa and her parents have been protecting the public from adze, and Serwa is the best adze slayer her age. But when an obayifo (witch) destroys her home, Serwa's parents head out on their quest to defeat her, and leave Serwa behind, with her hippie aunt, and cryptic-obsessed cousin. Now Serwa has new beasts to contend with…. mean girls, algebra, and being a normal girl. But when an adze infiltrates her school, it's up to Serwa to whip her classmate into monster-fighting shape, before they become adze food.
Ages 12+:
By this age, or reading level, young readers will be almost entirely independent, seeking out stories that reflect their interests. Graphic novels and manga are still a great way to keep reading fun and accessible, but readers at this level will have a lot more options open to them with scores of young adult books to help keep them entertained.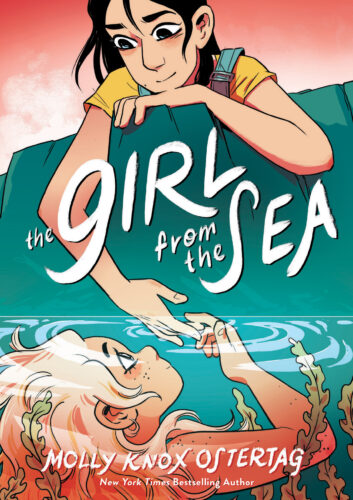 The Girl from The Sea – Molly Knox Ostertag
Molly Knox Ostertag's young adult graphic novel is a moving and tender story about family, romance, acceptance, and first love. It follows fifteen-year-old Morgan who can't wait to escape the perfect little island where she lives. She's desperate to finish high school and escape her sad, divorced mom, her volatile little brother, and her great group of friends – who don't understand her AT ALL. She wants to escape because she's hiding a lot of secrets, including how she really wants to kiss another girl. One night, she's rescued from almost drowning by a mysterious girl named Keltie. They become friends and suddenly life on the island doesn't seem so bad anymore! However, Keltie has some secrets of her own, and as the girls start to fall for each other, everything they've been trying to hide will find its way to the surface, whether they're ready for it or not.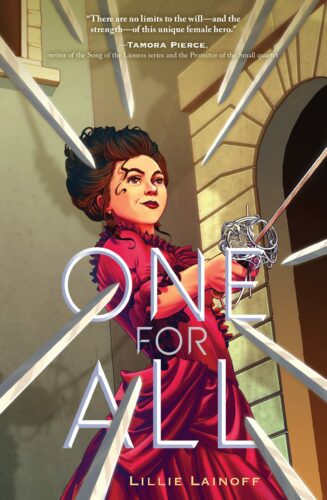 One For All – Lillie Lainoff
This young adult novel is a gender-bent retelling of The Three Musketeers, where Tania de Batz, a girl with a chronic illness, trains as a Musketeer, and uncovers secrets, sisterhood, and self-love. It's a powerful story about found family, strength, and the determination it takes to fight for what you love. When her beloved father is mysteriously murdered, Tania finds herself in a secret training order for Musketeers, where she and her sisters seduce, manipulate, spy, and swordfight to protect France from downfall. Tania must learn to listen to her body, trust her instincts, and lean on her friends, deciding where her loyalties lie, or risk losing everything she's ever wanted.
–
Ameema Saeed (@ameemabackwards) is a storyteller, a Capricorn, an avid bookworm, and a curator of very specific playlists, customized book recommendations, and cool earrings. She's the Books Editor for She Does the City, where she writes and curates bookish content, and book recommendations. She enjoys bad puns, good food, dancing, and talking about feelings. She writes about books, big feelings, unruly bodies, and her lived experiences, and hopes to write your next favourite book one day. When she's not reading books, she likes to talk about books (especially diverse books, and books by diverse authors) on her bookstagram: @ReadWithMeemz