As much as we've come to embrace and enjoy the unpredictability of winter in Ontario, there's one thing we can ALWAYS count on – dry skin. Fortunately, Shoppers Drug Mart has our bods covered with skin care products formulated to combat the chilly adversity.
Our current go-to is Nivea's Extra Nourishing Body Milk. There's nothing quite like lathering up after a warm bath and hopping in bed. Buuuuuut, this winter we're also going to try Clinique's Smart Custom-Repair Serum as we're noticing that our face is generally a touch dryer and needs a little extra boost now that we're gettingolder, yikes.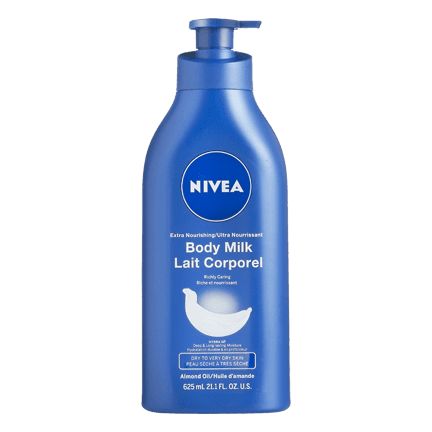 If you're like us, and find that your skin keeps changing, or if you're wanting to switch things up, you can have your skin analyzed at Shoppers Drug Mart using the complimentary beautyRx tool. What does it involve? First, a moisture checker measures your hydration levels. Next, a video microscope magnifies your skin's surface by 30x to help diagnose your skin type. Last step, based on your readings, a Beauty Expert will help you select the products which are aligned with your skin care needs. It's beauty science!
Shoppers Drug Mart has a great selection of skin care for your entire fam jam, and the best part? Earn Shoppers Optimum Points when you shop! Win-win!