This post was sponsored by TRESemmé and Shoppers Drug Mart. The opinions expressed herein are those of the author, who is a paid influencer, and are not indicative of the opinions or positions of TRESemmé and Shoppers Drug Mart.
Not a fan of doing your own hair? We get it. It can be time consuming, finicky and straight-up hard. Have you ever carved out an hour to do your hair and tried something fancy and new, only to realize it looks sloppy in the back or you missed a couple strands and have to redo? Sometimes you don't even realize you messed up until you peep the 'gram the morning after and shudder. It happens to us all the time, and it's the worst.
That's why, with the holidays (and parties) around the corner, we've decided to put together a tutorial of the one hairstyle that never disappoints. It's super easy to pull off and takes less than fifteen minutes once you've got it down. The best part? It holds up like a charm, and you can find everything you need to make it happen at Shoppers Drug Mart! (You're welcome.)
Here's how we do:
Don't forget, you have to build your hairstyle from the ground up, which means it's not just about the styling products. Shampoo and conditioner play a HUGE role, which is why we used the TRESemmé® Moisture Rich Shampoo. It helped to hydrate Liza's hair and lock in moisture.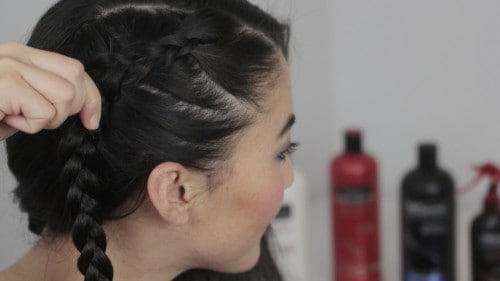 For added shine, Liza used the TRESemmé® Keratin Smooth® Conditioner, which made her hair feel the softest (we all had major hair envy tbh).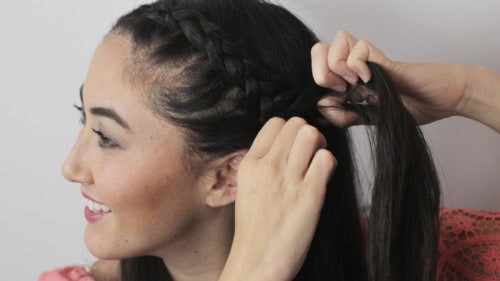 Once the braids are in place, it's time to seal the deal with finishing spray. We used TRESemmé® Thermal Creations® Heat Tamer® Spray.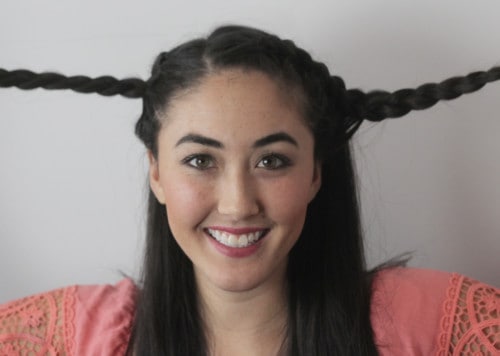 Thanks to brands like TRESemmé, Dove and Nexxus (all available at Shoppers Drug Mart), we were able to achieve salon-quality results and our holiday #hairgoals without breaking the bank.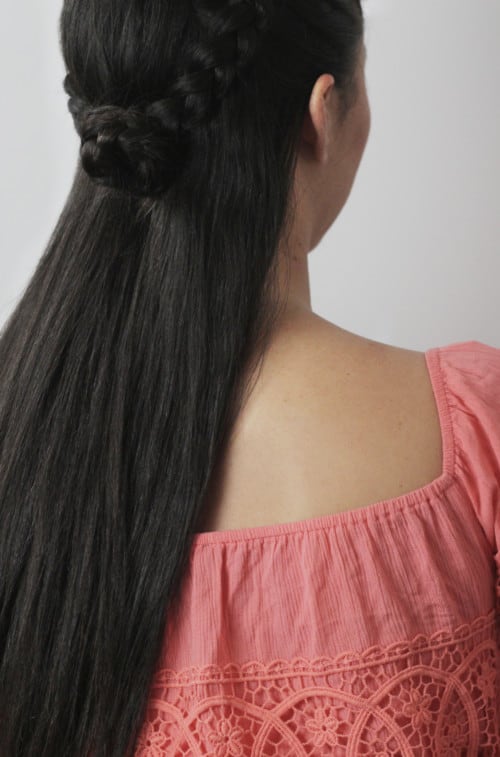 Time for bathroom selfies! Which pic looks best? Let's try 600 angles. You'll need the practice for all those upcoming holiday photos. A few tips:
Elongate that neck of yours for maximum extension, even if it feels a wee bit unnatural. This will eliminate double chins and give you a nicely defined jawline.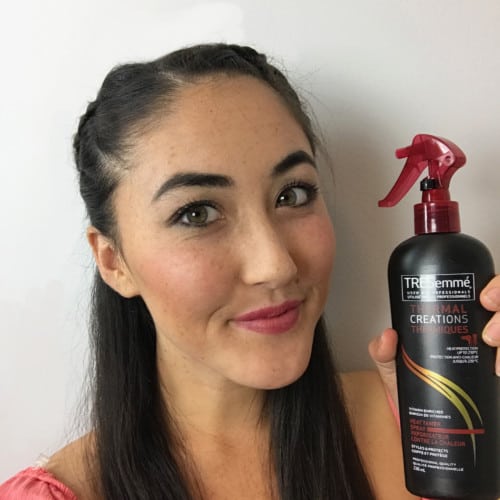 Smize. Always and forever. Don't walk away from the mirror until you've perfected this. Very important stuff.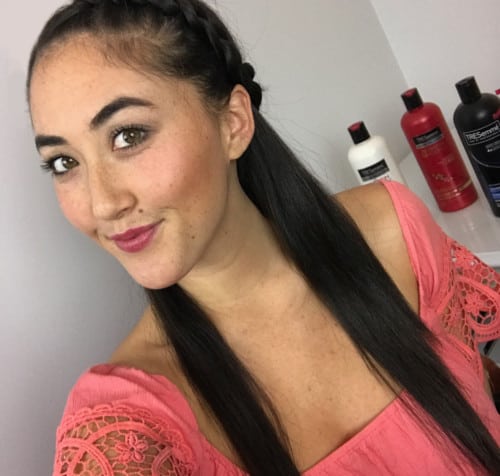 There's your light, baby! Move around, extend your neck, do whatever it takes to make sure the light hits your face at all the right angles. BAM! You got this.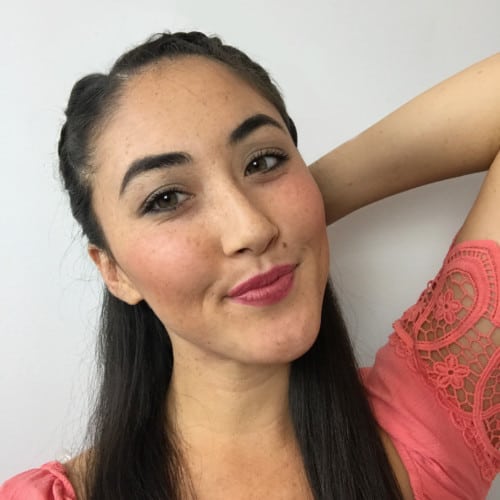 Find everything you need to love your look this holiday, with TRESemmé, Dove and Nexxus at your local Shoppers Drug Mart. TO check out more looks like this one and see what else is on your Holiday To-Do List visit ShoppersDrugMart.ca/todolist