It's not a permanent move, but it is an exciting one. After 18 months of not being able to run in-person classes, and pandemic-related construction delays on their new permanent space, The Second City is elated to find a temporary home on The Danforth (2800 Danforth), and we want you to be one of the first to enter the building!
On November 15, in-person classes will resume for the first time since Covid started (INSERT SIGH OF RELIEF + HAND CLAP EMOJI + TEARS OF JOY). Virtual improv has been interesting, but there's no denying that we're all missing the energy that happens when real live people are in a room, together. What a concept!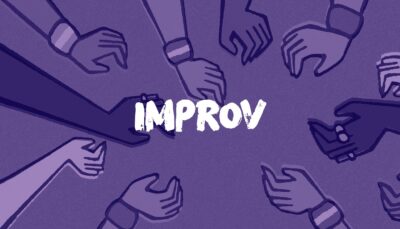 "It's beyond exciting to get Second City talent back to doing what they do best. Our pivot to online programming has allowed us to reach amazing new audiences and stretch ourselves creatively, but we're thrilled to be able to add back in-person offerings and create the cathartic connection that comes from that experience," said Carly Heffernan, Creative Director of The Second City Toronto.
To celebrate this joyous moment, we've partnered with Second City to offer a couple of complimentary Drop-In Classes (valued at $50) to those of you who want more comedy and creativity in your life. Beyond improv classes, Second City offers comedy writing classes, stand-up and public speaking classes, classes designed for mental health and wellness, and so much more. Explore the impressive variety of classes here.
CONTEST – THREE WAYS TO ENTER!
Tweet: "Dear @Shedoesthecity, I would like more comedy in my life. Winning #SecondCity Drop-In class, at their new Danforth venue, would be a great start."
LIKE + TAG a funny friend on our Second City posts on Instagram and/or Facebook.
The Second City Training Centre will resume select in-person classes starting on November 15th. Class registration is now open at secondcity.com. Public performances begin December 3rd. Ticket prices start at $30 and can be purchased online at comedybar.ca.