We've partnered with Netflix, Old Navy, Toronto's First Post Office and Toronto4Kids to celebrate the release of KLAUS, and want you to join us!
On Saturday November 2nd, a very special screening event will take place at TIFF Bell Lightbox to introduce audiences to KLAUS prior to its release on Netflix. It's rare that you get a holiday film that enchants both adults AND kids, but KLAUS delivers! (Bonus points for the themes of sharing and caring that are anchored in this magical family film.)
We're giving away FIVE FAMILY PACKS (two caregivers + two kids)! The fun-filled morning includes a screening of KLAUS (directed by Sergio Pablos, co-creator of Despicable Me); writing and mailing letters to "Mr. Klaus" with the help of Toronto's First Post Office and enjoying cookies, treats and special cozy gifts from the Klaus™ x Old Navy collection!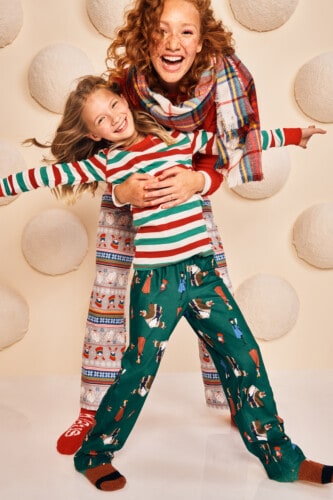 DATE: Saturday, November 2, 2019
ARRIVAL TIME: 9:30 am
LETTER WRITING: 9:45 am
SCREENING START: 10:30
LOCATION: TIFF Bell Lightbox
350 King St. W., Toronto, ON M5V 3X5
Synopsis for the film:
When Jesper (Jason Schwartzman) distinguishes himself as the postal academy's worst student, he is stationed on a frozen island above the Arctic Circle, where the feuding locals hardly exchange words let alone letters. Jesper is about to give up when he finds an ally in local teacher Alva (Rashida Jones), and discovers Klaus (Oscar winner J.K. Simmons), a mysterious carpenter who lives alone in a cabin full of handmade toys. These unlikely friendships return laughter to Smeerensburg, forging a new legacy of generous neighbors, magical lore and stockings hung by the chimney with care. An animated holiday comedy directed by Despicable Me co-creator Sergio Pablos, KLAUS co-stars Joan Cusack, Will Sasso and Norm Macdonald.
Enter to win a family prize pack! You have three ways to enter:
Tweet, "YES PLEASE @Shedoesthecity! I'd love to win a family pack to attend the @Netflix #KLAUSMovie screening event at @TIFF_net with @OldNavyCA!"
LIKE + COMMENT our #KLAUSMovie posts on Facebook and Instagram.
KLAUS releases on November 15th on Netflix and be sure to check out the fun Klaus™ Old Navy collection launching November 11!