Valentine's Day is a time for giving jewellery—to your lover, your bestie, or yourself. It's a time for shiny things, if you will. If you're looking for something a little unusual to gift, pick something up from a local independent boutique, designer, or vintage store. Here are some suggestions (including the best bull dog ring in the history of "I love you forever").
1. Blackbird Quartz Necklace ($42; above)
You can pick up a lovely, locally designed piece from Blackbird's Be Mine sale on Feb. 8 to 10 at Oz Studios (134 Ossington). Along with their classic pieces, they'll have some Valentine's Day treats available; and they take cash, debit, Visa and Mastercard (and cinnamon hearts, but they're probably kidding about that).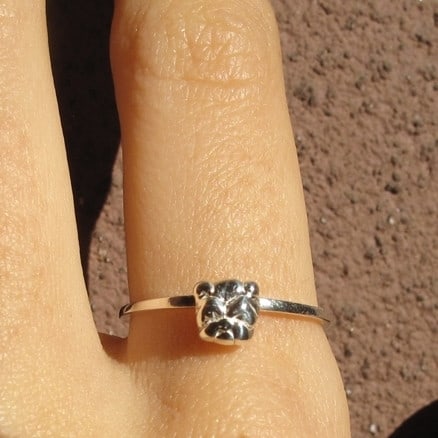 2. Verameat Baby Bull ($48)
Okay, yes, this New York designer (by way of the Ukraine) also makes tiny, delicate heart, cat, and cross rings that might seem more Valentine's Day appropriate, but OMG THIS BULLDOG RING WE LOVE IT SO MUCH. Get it at Magic Pony, 680 Queen St. W.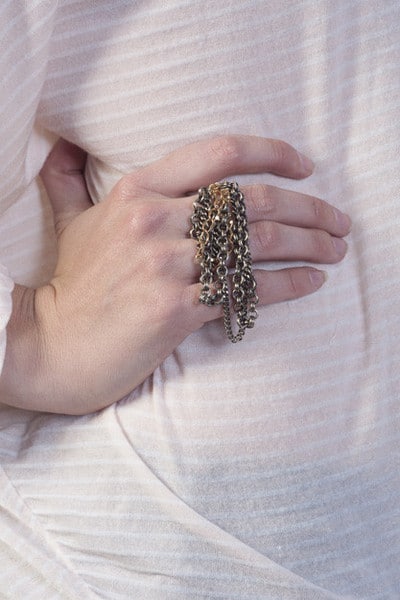 3. Jayu All My Love Ring ($38)
You can pick up this cascading lovely from Fitzroy Boutique (inside BYOB Cocktail Emporium, 972 Queen St. W.).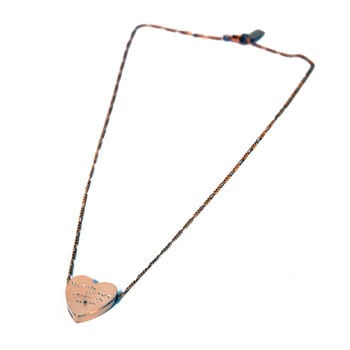 4. Heart Lyric Necklace from the Drake Hotel General Store ($75)
Proof that giving jewellery doesn't always have to be showy and intense, but can be sweet and casually romantic, too.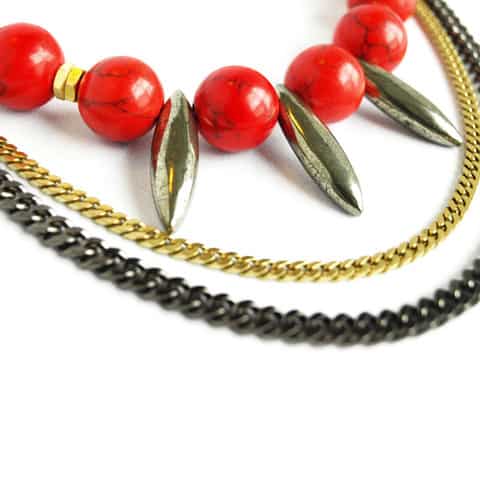 5. BIKO Neo Katra Necklace in Red Howlite ($199)
It may be bit pricier than the others, but this piece is worth the splurge. It has polished red howlite stones, mixed metals, and pyrite "fool's gold" silvers; so basically, it's the most exotic thing ever. Plus, if red isn't your hunnie's jam, you can also get the necklace in Black Onyx. You can find BIKO designs at places like the AGO Shop (317 Dundas St. W.), Bicyclette Boutique (880 Queen St. W.), Girl Friday (740 Queen St. W.), and more.
6. Go vintage
Picking up a vintage charm with a story all its own can be incredibly romantic. Try Magwood (1418 Dundas St. W.), Emporium by I Miss You Vintage (63 Ossington Ave.), or V by 69 Vintage (702 Queen St. W.) to find something unique. The Junction Flea, happening on February 10 at the Great Hall (1087 Queen St. W.), is also sure to have some amazing options.
Editors Note: Some prices in store may vary from the prices on the vendor website. Customs, y'all!