So, like, in case you didn't know, the Toronto International Film Festival is upon us! And, obviously, we're excited. We love TIFF!
There is no shortage of parties happening during this exciting time for our city, and of course there's no way for us to tell you about all of them. BUT when we see one that sounds super duper awesome, we just can't help ourselves!
Que the TIFF late night parties happening at Momofuku Nikai (190 University Ave.) this Friday, Sept. 5 and Saturday, Sept. 6. These parties are FREE, open to the public (no guestlist = so refreshing, amirite?), and extended hours until 4am. With great food and cocktails, Momofuku is a sweet place to party.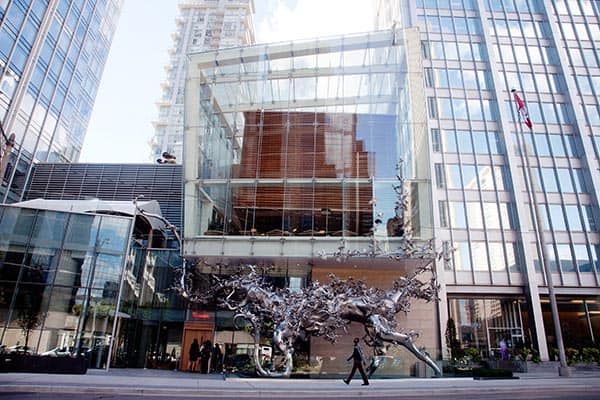 On Friday, you can catch Canadian TV personality (MTV Canada!) and DJ Johnny Hockin spinning beats from 11pm to 1am. Then from 1am to 4am, get your groove on with Kings of the North (we have seen them before and it's always fun).
Then on Saturday, don't miss Eon Sinclair AKA The Soul Proprietor from 11pm to 1am (you might recognize him as one-third of Juno Award-winning band Bedouin Soundclash). And from 1am to 4am, be sure to stay for Phantom Signal for some funk, Afro beat, Latin, soul, and Motown influences.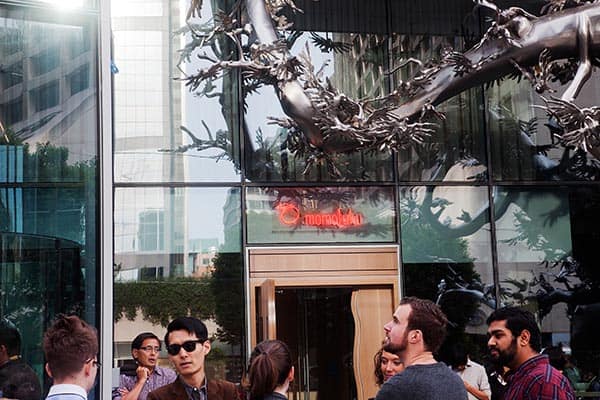 The Momofuku restaurants, created by celeb chef David Chang, are super hip and famous; pair that with the fact that the Toronto location sits right next to the snazzy Shangri-La Hotel, super close to the ultra exclusive Soho House, and not too far from the TIFF Bell Lightbox, we're banking you'll see some sweet celebs while you're there. If you could get one famous person to dance with you, who would it be?