Looking to fill your days over the next couple of weeks? Here are some great exhibits and fun events that we recommend you make time for.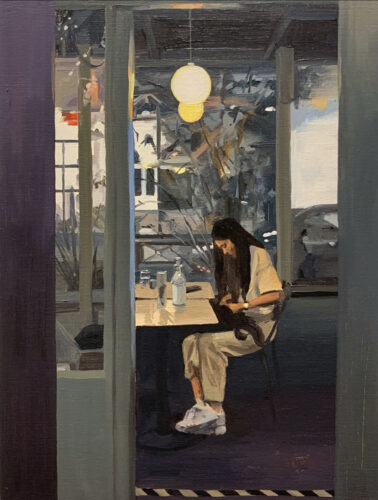 River Underground – An exhibit by Heather Goodchild & Margaux Smith at Clint Roenisch Gallery
Working independently and in collaboration, Margaux Smith and Heather Goodchild present an installation of new paintings, textiles, and ceramics. As soon as we received the press release from Clint Roenisch, we wanted to jump right into this exhibit. Reflecting on the slippery experience of reality at the transitions between waking and sleep, the mundane and the mythical, Smith and Goodchild seek to decode moments of personal transformation and find resonance with the experiences of the viewer. Exhibit runs until Jan 21.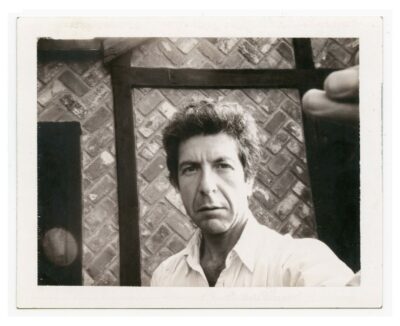 Leonard Cohen 'Everybody Knows' at AGO
The exhibit we've been waiting for is now open! Everybody Knows immerses visitors in the many facets of Leonard Cohen's creative life. Rare concert footage and archival materials, including musical instruments, notebooks, lyrics and letters are featured alongside photographs, drawing, and digital art created by Cohen across several decades. This exhibition is included with the purchase of General Admission. Admission is always FREE for AGO Members, AGO Annual Pass Holders & Visitors 25 and under.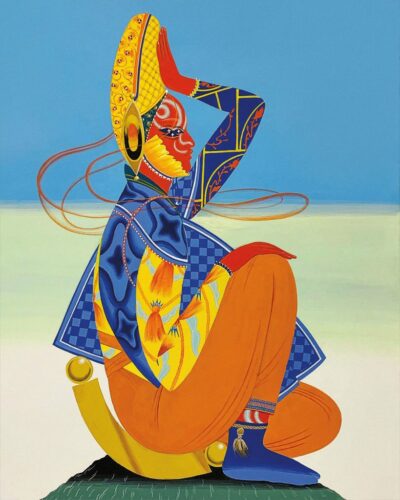 Rajni Perera: Futures at The McMichael Gallery
A visit to The McMichael Gallery in Kleinburg is well worth the trek. The collection of Canadian art is outstanding, and you can pair your visit with a hike through their 100-acre breathtaking estate. We were recently there to check out the Rajni Perera: Futures exhibit, and can assure you that it's not to be missed. One of Canada's most promising multimedia artists, Futures includes early examples of Perera's mutated goddesses as well as more recent abstractions and sculptures. Drawing deeply on the artistic traditions of her birthplace, Sri Lanka, as well as Indian miniature painting, medieval armour, and science fiction, Perera has created a body of work that spans feminist and diasporic themes, while contemplating survival in an environmentally degraded future.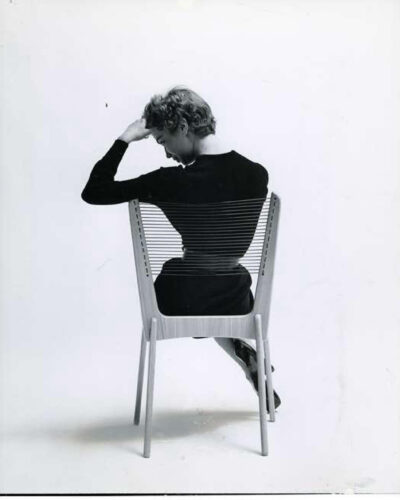 Canadian Modern Exhibit at the ROM
Canadian Modern celebrates innovations in the world of Canadian design, and honours legendary designers like John Fluevog, Karin Jones, Michael Fortune, and Daphne Odjig. Visitors to the Canadian Modern exhibit can expect to see over 100 innovative creations including furniture, fashion, jewelry, glassware, ceramics, textile design, graphic design, and electronics. Plan your visit.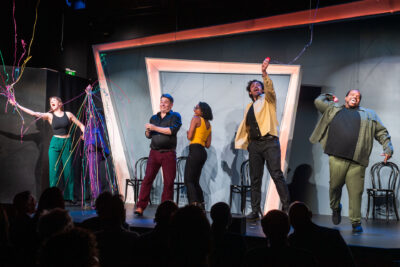 The Second City's Guide to Surviving the Holidays
The Second City recently opened the doors of their smashing new venue at 1 York Street, and there is no better place to be if you're looking to add some laughter to your life this holiday season. Surviving the Holidays celebrates over sixty years of sketches, songs, and comedic conviviality; watch the next generation of comedy superstars perform Second City's greatest holiday hits. Book your tickets.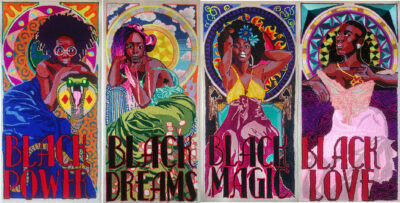 Simone Elizabeth Saunders: u.n.i.t.y at The Textile Museum
Simone Elizabeth Saunders: u.n.i.t.y. is a stunning exhibit that incorporates motifs from the artist's Jamaican heritage, art history, literature and current events to depict inspirational Black female figures. U.n.i.t.y. explores themes of Black joy, belonging, community and sisterhood, and shows off Saunders' extraordinary talent in textile art. We've been a fan for many years, and encourage you to carve out time to check out this exhibit. During these colder months, the Textile Museum provides a cozy retreat, and the space is full of breathtaking and fascinating works. Go already.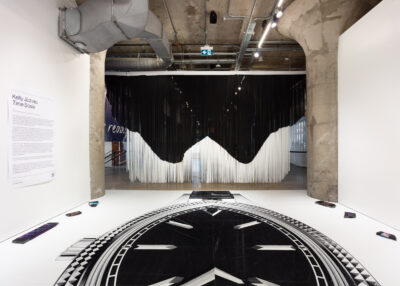 Kelly Jazvac Exhibit at MOCA
Inspire your creativity with a wander through the Museum of Contemporary Art. Two exhibits are closing soon, including the Kelly Jazvac Time Scale show. For the last fifteen years, Jazvac has made artworks with plastic discards from the advertising industry. Her large-scale pieces are striking, powerful, and spark discussion on everything from our consumer-driven society to the climate crisis. Explore the show, the gallery, and grab a strong coffee or divine treat at Forno Cultura, a very nice Italian bakery on the main floor.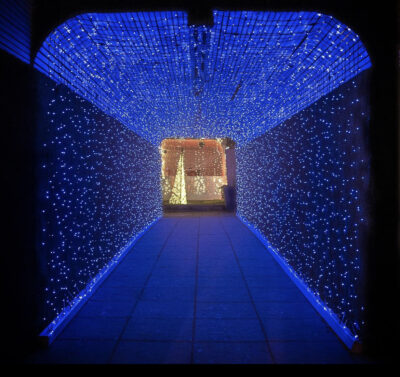 Northern Lights
Brighten up this dark month! Head to Exhibition Place to wander through the 80,000+ square foot Northern Lights holiday village. Enjoy sparkling light installations, festive photo ops, a vendor market, holiday foods, and more. What's not to love?