Fashion Art Toronto launched in 2005, and has helped nurture and grow the careers of over 200 designers. Some of the notable Canadian labels that have participated at Fashion Art Toronto include Lesley Hampton, Evan Biddell, Anu Raina, and House of Etiquette. We've always enjoyed how daring the shows are, which often move from evening wear to full-blown kink. Fashion Art Toronto attracts gutsy designers.
"Fashion Art Toronto provides a platform that allows artists and designers to push boundaries, to express their complete vision, and create in their own voice. Whether it be an experimental avant-garde collection, a streetwear brand, sustainable label, evening wear or couture collection we want to see high quality collections and welcome ideas from diverse perspectives that tell a story and spark imagination on the runway," says Founder and Artistic Director Vanja Vasic.
During the pandemic, Fashion Art Toronto has bulldozed through with absolute style. Closed venues didn't stop them from carrying on, they simply took the catwalk to the streets, hosting outdoor shows in a wide-range of locations, including under the Gardiner Expressway, through the Ontario Place tunnel, and on the empty grounds of the Woodbine Racetrack, which is normally used for horses.
If there were ever awards for how people used their creativity in the pandemic, Vasic would receive a gold medal. It's been astounding to watch.
Right now, they are accepting applications for their Spring/Summer Fashion Week, and if you have even a tiny collection you've started working on, we encourage you to to apply.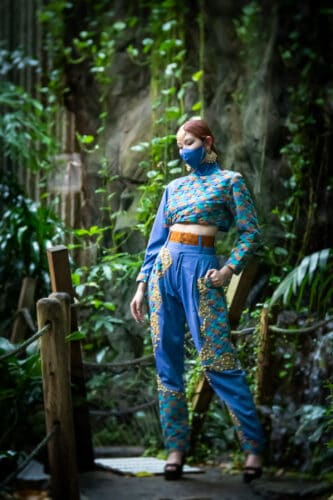 "Being part of Fashion Art Toronto is an incredible opportunity to get your brand seen and reach media, influencers, buyers, journalists, stylists, and connect with thousands of audience members. It's a chance to network with the fashion community and get to know the industry for future work and collaborations." says Vasic, who is the very definition of what Malcolm Gladwell describes as a "connector". She's also a visionary who infuses Toronto with vibrancy and edge.
Interested? Submit your application by Monday January 24th, 11.59pm to be considered. More info on their site.