Canadian company Diva International, makers of the DivaCup (once you try, you'll never go back), recently announced that they've implemented a companywide Paid Menstrual Leave policy, providing their menstruating employees one menstrual leave day per month, with a total of 12 paid days per calendar year. "We want to encourage our team to be able to rest and not feel like they have to show up to work when they are in agonizing pain," says Carinne Chambers-Saini, Diva's CEO and Founder.
The new policy is about taking care of employees, but the move is also a logical next step to further destigmatize periods. In addition, the company is building increased awareness on the debilitating effects many menstruating people endure, due to a variety of period complications that aren't openly discussed.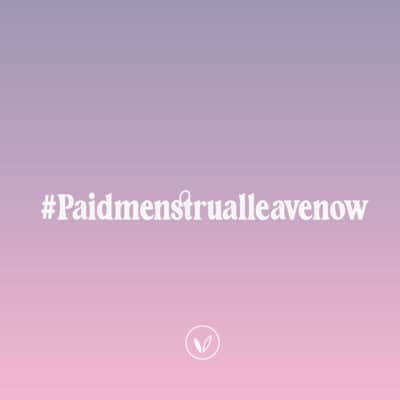 Endometriosis Network Canada shares that approximately 1 in 10 girls and women, and unmeasured numbers of trans and gender-diverse individuals, will develop endometriosis in their lifetime. "Endometriosis" is a word that most people have heard, but there is a lack of understanding as to what it means, and how it affects people. Endometriosis is a condition wherein a person's endometrial lining, that's supposed to be in the uterus, grows in other places in the body, in some cases moving to the lungs or even the brain. "It can cause really debilitating pain. Every month the tissue starts bleeding, so you have internal bleeding in your body, which causes incredible pain. It has a varying scale of severity, but it takes an average of 6-10 years to even get a diagnosis," says Carinne.
Like so many menstrual issues (uterine fibroids, polycystic ovary syndrome, dysmenorrhea), endometriosis has been historically difficult to diagnose because it hasn't been taken seriously, with complaints of pain undermined, or met with a suck-it-up sentiment from medical professionals. But it's not normal, it's hellish, and people should be able to take the necessary time to manage the pain without feeling a sense of shame.
Paid Menstrual Leave, however, isn't just for people experiencing unbearable pain, but for any menstruator who wants time to rest and care for themselves. "We don't need a doctor's note, or for people to justify a certain level of pain to take the day. If you need it, you can take it."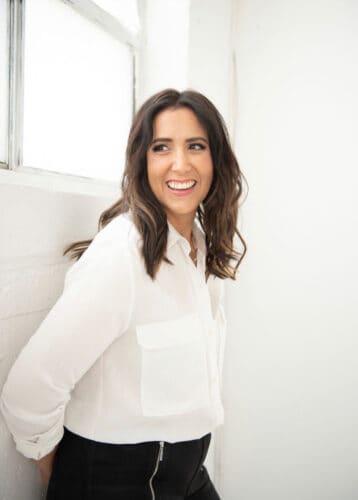 Between cramps, heavy bleeding, headaches, or general malaise, most of us who menstruate have likely taken a day off work for our periods at some point in our lifetime. But most of us also probably lied and made some other excuse because we felt embarrassed, or felt that our reason for requiring rest was unworthy.
"There are menstrual leave policies that do exist around the world, in Japan and Taiwan, and other countries, but people are embarrassed to use them, or they are still not telling their employer that they need the day off for that reason," says Carinne, who shares that even in a company dedicated to destigmatizing periods, people were still uncomfortable to speak up.
Since Diva International implemented their plan, Carinne has received substantial positive feedback, from both menstruating staff and non-menstruating staff. "People are really grateful. We received an influx of thank-you letters from people in the company."
While Paid Menstrual Leave may seem like a radical idea to some (stuffy, short-sighted) companies, it's part of the current movement, taking place throughout the workforce, to create healthier workplace environments. "A happy team is likelier to be more energized, more creative, and get more work done," writes Sarah Malcolm, in Forbes Magazine. "Team members who feel respected and appreciated where they work are inherently more productive."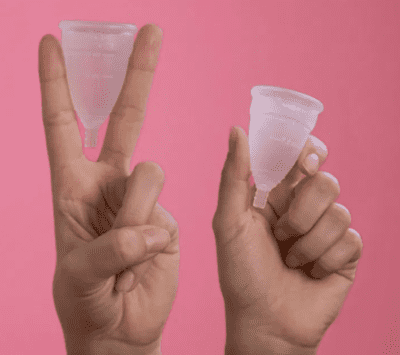 COVID has made everyone reexamine work culture: companies have created permanent work-from-home options to provide employees with more flexibility; the value of mental health days has been taken seriously, and some organizations have even switched to a four-day workweek, to support a more healthy work-life balance. "It's not just about compensation anymore, that's not enough for people," says Carinne. "COVID, and these last couple of years, has taught us that there is more to life than a paycheck. Our corporate responsibility of putting people and planet before profit has shown to create more success in the company, happier people, and a more engaged team."
Photo of Carinne Chambers-Saini, Diva's CEO and Founder, by Ryan Emberley Photography.