Every month, Eleanor Bothwell of Bothwell Farrington Design scours Craigslist for the latest listings to see what furniture or home decor items have great potential, either as pieces that can instantly refresh the look of a room, or pieces that – with a little DIY love – can be easily transformed to suit your taste.
Thrifty and found with a terrific eye, Eleanor's 'pulls' are affordable and sure to spark your creativity. Here are some of her latest finds: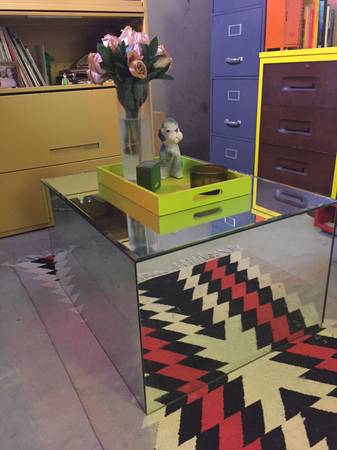 Great for a graphic carpet like this with the reflection that make you go all whoa, cool maaan. This table really fits in with like 90% of decor pretty much, though watch out for dog nose marks and/or toddler eye injuries, 'cause this thing is just the right height!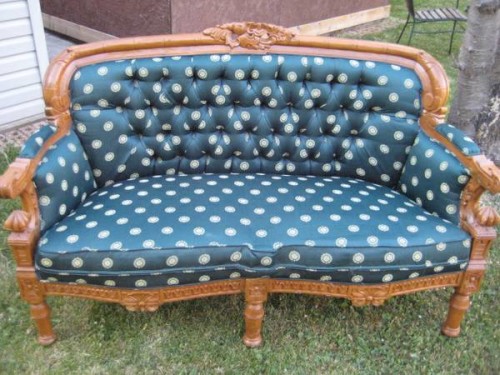 How much fun is this?! So many reupholstery opportunities, but you *could* paint the wood on this and take it one further (we realize that painting over teak may be considered blasphemy for some of you, which we totally get). This would be a great piece in an entranceway or upstairs hall if you have enough room.
Reupholstery alert! Are you even kidding me these are $100 for BOTH. The colour is actually quite nice on its own and would look lovely opposite a grey or white couch, but at this price point, why not use the rest of the $ you're willing to pay on chairs for an upholstery class and sort it yourself?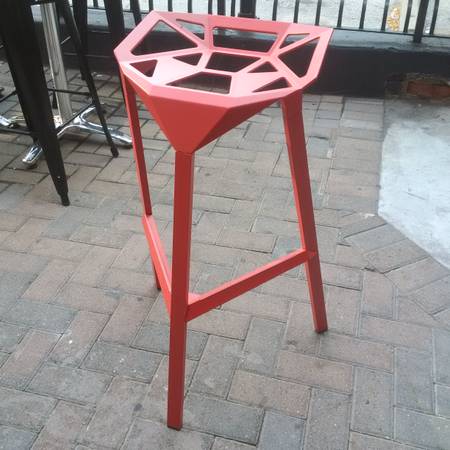 BRAND NEW METAL BAR STOOLS – $25
Apparently there are fourteen of these. How cool are they? Evidently a restaurant or bar is trying to clear these out, so now they'd be perfect for YOUR restaurant or bar. At this price point you could buy four for your backyard bar and have pimp chairs next season all ready to rock!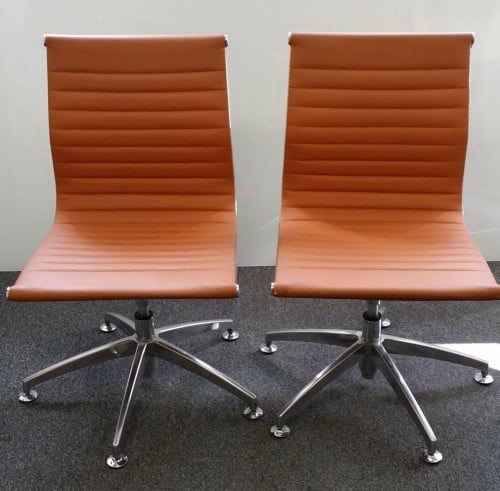 These could work as accent chairs in a living room, at either end of a dining table, or for that boardroom table you're looking to install in your basement. Not judging, a boardroom table could also be useful as a craft table?
Got a home decor project of your own that you need our shopping eye to help you with? Get in touch!