When was the last time you made time to read poetry? Have you ever shared a poem you like with a group? Read it aloud? For the first idea in our new DO SOMETHING DIFFERENT series, publishing weekly on Wednesdays, we're recommending that you dig around the shelves (at home or in your local library), and find a poem or two to bring to Gallery TPW's upcoming Bring Your Own Poem event.
The outdoor reading will take place Saturday, July 30 in the park just south of the Gallery (MacGregor Playground), and folks are invited to share a poem that has "inspired a sense of awe, made you laugh, has deeply resonated with you, or presents a juicy complexity asking to be unpacked together." You can also just listen.
To help you get started, we're sharing poetry boook recommendations by our Books Editor Ameema Saeed.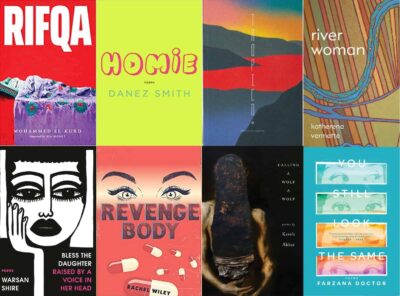 At the very least, this relaxed close reading will introduce you to new authors, and likely new perspectives. You could also meet your soulmate—anything is possible when you get outside of your comfort zone and try new things. And spending an afternoon in the park with strangers who appreciate art and poetry sounds interesting!
The Bring Your Own Poem event is happening Saturday, July 30, 2-3PM. Bring your own refreshments too! Light snacks will be provided. Following the event, pop in to explore TPW, and take a stroll to visit nearby galleries (see map below), including Daniel Faria Gallery and MOCA (Museum of Contemporary Art). Register here.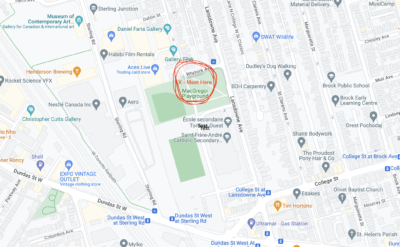 Gallery TPW is a leading artist-run centre dedicated to exhibiting underrepresented artistic and curatorial practices that push the boundaries of lens-based work. The Gallery is located at 170 St. Helens Ave. Find more information on current and upcoming exhibitions.